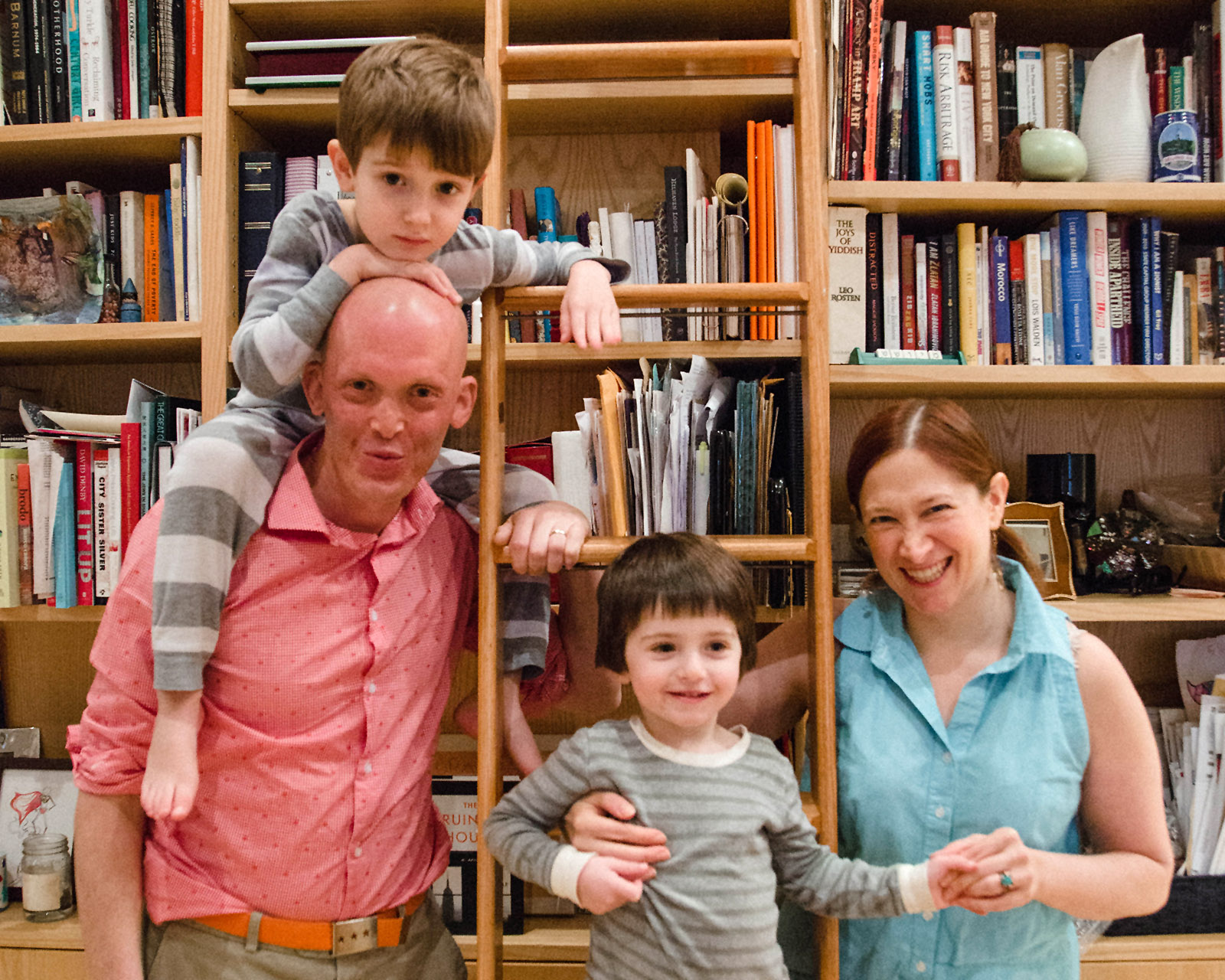 The 14th Street Y has really been our community for the past four years. We feel very lucky that we stumbled upon the Y and continue to maintain a very strong relationship, despite not living as close as we used to. We used to live on 13th Street. I was excited about a community center that has a little bit of a Jewish twist to it. It really combines everything we love: community, arts, a warm Jewish community, and just community at large. It's a wonderful place for our kids to be nurtured in their early years, and also for us as adults.
My husband and I met 10 years ago and got married 7 years ago. Over that time, we have built a family of our own with two beautiful kids. We believe in embracing love in our family, and growth and experience and kindness and fun.
We traveled all over the world and we were excited about starting our own family and exposing them to everything that New York and the world has to offer. The Y has been a very integral part of that experience for our family. New York can feel like such a big, vast place. It's sort of funny, but you know that Cheers thing? "Sometimes you want to go where everybody knows your name." The Y feels like that for our whole family! Our family has really grown up there – it is a warm place and important part of our lives.
---
Portraits of the 14th Street Y is a photography project by Bridget Badore that tells the stories behind the many faces of the 14th Street Y community, including members, staff, teachers, trainers, artists, caregivers, families, and local business owners. Each year, the unique stories of more than 20,000 New Yorkers is woven into the fabric that makes the 14th Street Y a Downtown home for all.

Learn more about this exciting photography series here. You can also follow along and support the Downtown Stories on Instagram, Facebook and Twitter.
---
Join us for eight days of Hanukkah celebrations here at the 14th Street Y! 
We're also honoring the Jewish tradition of Tzedakah, which in Judaism is simply an act of justice and righteousness–the act of giving back to our community and those in need because it is the right thing to do.
We urge you to join us for 8 Days of Giving as we aim to raise $18,000 by December 31!
Your generous support helps us provide programs at reduced rates to those in need. No matter what holiday you celebrate, we hope you'll join us in the spirit of giving this year to help us keep our doors open to everyone in our beloved Downtown community.