Make Your Donation
A vibrant and welcoming environment for all who walk through its doors, the 14th Street Y serves as a second home to many in our community. As a nonprofit organization, the 14th Street Y relies on philanthropic support, including from special events, to advance our mission as a hub of creativity and cultural and community programming in downtown Manhattan.
In addition to helping subsidize critical programs and services for our children and revered seniors, your tax deductible contribution provides much needed scholarship assistance and helps keep the doors open for members of our community who haven't recovered from the devastating economic downturn.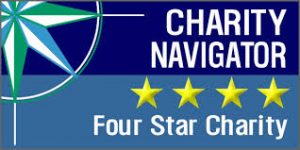 The 14th Street Y, a part of the Educational Alliance, is rated four stars on Charity Navigator.
Other Ways to Donate
To Donate By Mail
To make a donation by mail, please send a check made payable to "The 14th Street Y" to 344 East 14th Street, New York, NY 10003, Attention: Development
To Donate By Stock Transfer
Please provide the account information below to your financial institution when making the transfer:
PNC Bank N.A
DTC# 2616
Reference: The Educational Alliance INC
Account Number: 21-42-001-6803042
Please contact Jamaul Webster, Chief Development Officer, at 646-395-4078 when you've made a stock transfer and provide the name of the donor, the name of the stock, and the number of shares so we can process your donation as quickly as possible.
All contributions are tax-deductible to the extent allowed by law.