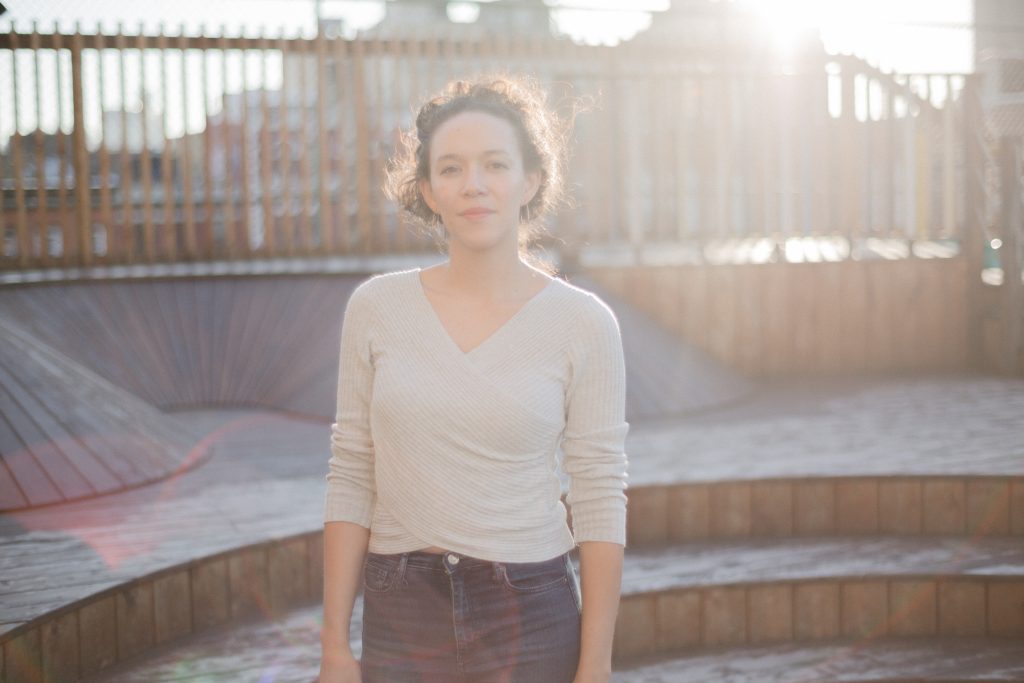 I feel really lucky in that I've actually worked kind of in every department at the 14th Street Y. I started as an intern, I think maybe 7 years ago, and I've been all over the place. I feel really grateful for that because I know there are a lot of people who are deeply connected to one aspect of the 14th Street Y, but I've been able to have a hand in everything from PAUSE/PLAY, to Teen Theater Camp, to working front of house. Because of that, I feel like I've gotten to work with and get to know a lot of people.
On my first day at the 14th Street Y, I had just come back from winter break in California, where it was like 70 degrees, and I was back in NYC and I was so cold. It was my first winter in New York, and I vividly remember coming into the Y and meeting Becky in the lobby. She gave me this big hug and welcomed me. She instantly created this environment where I was doing really interesting work and learning a lot. She said something that stuck with me, which was "even though you're here as an intern, it's really important to me that you leave feeling like you've learned something." She was deeply invested in me.
I remember the first year that they did the Gala here at the 14Y. At the end of the night, someone DJ-ed and it turned into this after-party, which just ended up being like all of the 14Y staff dancing in this big circle together. There was this group of 15 of us who were just dancing and celebrating. We all saw each other being really goofy and having a lot of fun. It broke open a lot of joy in my relationships.
I just feel very grateful. I joke that every semester at NYU I lived in a different dorm, and I've lived in a lot of different places, and I've had instability in my life in many ways, but the 14Y has always kind of been the constant. I feel very lucky that, in all of the craziness, I've had a place–and a group of people, more importantly– that has just been that baseline. I'm a firm believer that the place that you work should be a place that you love. It's exciting to know that any task at this job is worth my time, because of the community that it's a part of.
---
Portraits of the 14th Street Y is a photography project by Bridget Badore that tells the stories behind the many faces of the 14th Street Y community, including members, staff, teachers, trainers, artists, caregivers, families, and local business owners. Each year, the unique stories of more than 20,000 New Yorkers is woven into the fabric that makes the 14th Street Y a Downtown home for all.

Learn more about this exciting photography series here. You can also follow along and support the Downtown Stories on Instagram, Facebook and Twitter.