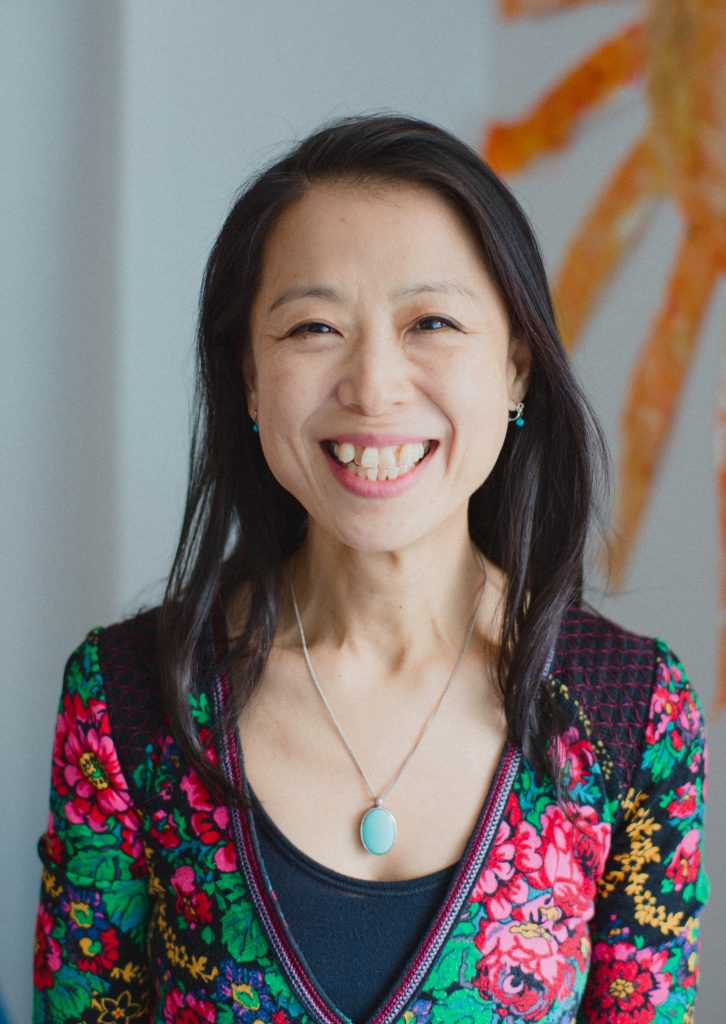 The 14th Street Y playroom is special to me because I've been having my class for toddlers for many, many years–since 1996.
I started working at the Y as a teacher in 1995, in one of the branches of the Educational Alliance on 5th Avenue. I started directing my Japanese classes a year later, in 1996. At that time, we moved over here to the 14th Street Y to have a Japanese Parenting and Family Center. The basic reason that I'm here is because I came to the United States from Japan, where I was born, with my husband who wanted to be a professional pianist–now he is a professional pianist! At the time, I was a music teacher in Japan. My husband, he thought there was no reason for me to come, but I said no, that I'd love to come with him. So I came here.
I love working with children, so I looked all over for a place where I could work as a teacher. This place is one of them.  I really love the policy of the Educational Alliance, which this organization is part of, has been helping to build the community for people from many different backgrounds–I'm one of them. I'm so lucky to be able to work here for so many years.
I love teaching, I love people, I love music, so other people who love music and love art are the basis of my community. This place is amazing, and I've been lucky to meet so many people. I love people and children, and I can't thank them [the 14th Street Y] enough for everything I've experienced here. Of course there are many challenges, but I take them as an opportunity to learn something from them and for me to grow. I'm hoping that it's working that way.
I have a class for children who have a background or have the opportunity to communicate in Japanese language at home. That means one of the parents of the children are Japanese or one who can speak Japanese. I'm trying to help them learn the Japanese language and culture–For them to really cherish their roots.
What I love about the Y–this is a place for me, this is a place that gave me so many precious experiences. Meeting people, the center of this community, and the Educational Alliance, which the Y is part of, is always cherishing diversity, every wonderful part of each one of us. Every one of them, the people here, are always bright, and happiness is here. So I really love that part of Y.
I'm so thankful for this Y to be here, to exist, to bring such wonderful treasures for me and for everyone who comes here.
---

Portraits of the 14th Street Y is a photography project by Bridget Badore that tells the stories behind the many faces of the 14th Street Y community, including members, staff, teachers, trainers, artists, caregivers, families, and local business owners. Each year, the unique stories of more than 20,000 New Yorkers is woven into the fabric that makes the 14th Street Y a Downtown home for all.

Learn more about this exciting photography series here. You can also follow along and support the Downtown Stories on Instagram, Facebook and Twitter.