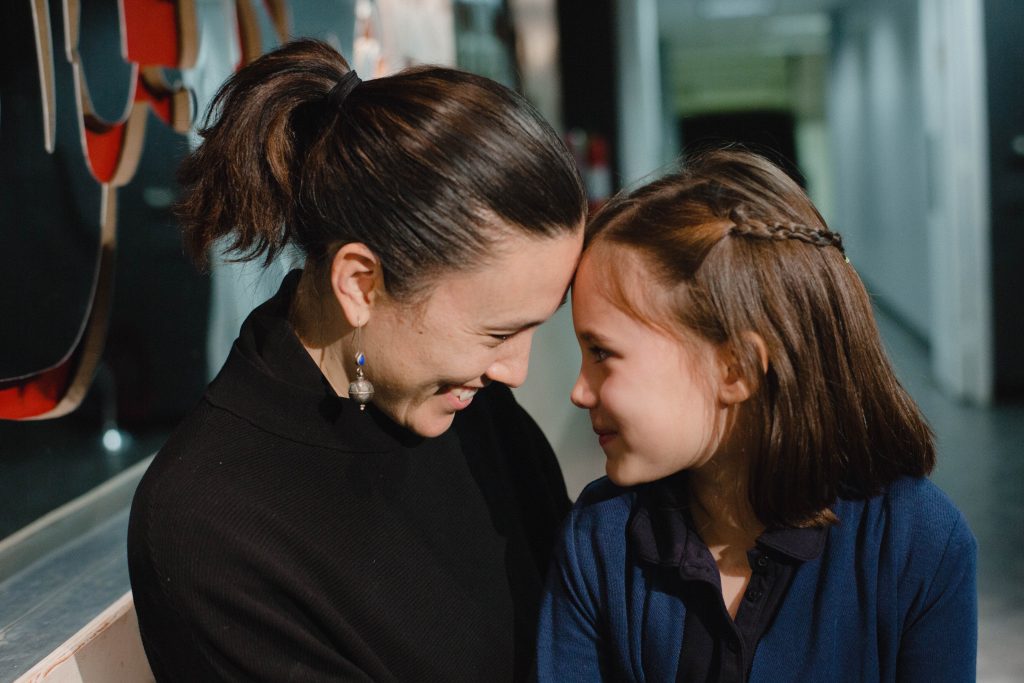 I work at La MaMa, a theater company in the neighborhood in an administrative role, but I also perform in the repertory company. I've been at La MaMa since about 1995, so that puts me in this neighborhood for over 20 years. This is where we live, go to school, work, eat, shop. This is where we play, where we spend most of our time as a family. The East Village is an important place for us to feel connected to.
Historically, the East Village has been such a vibrant community for artists, and one of the reasons why La MaMa started here. La MaMa was where the non-traditional, underrepresented artist found a home. Ellen Stewart, our Founder, felt an urgency to create a space for artists to explore and do something that wasn't happening in the commercial theater scene. That's how La MaMa began, and it is one of the pioneering groups of the "Off-Off Broadway" Movement. A lot of artists settled in this neighborhood, and in the early 60's La MaMa came out of a need within the community.
The neighborhood has drastically changed from the 1960s. Even since I've moved here, I have seen so many changes. That gritty-ness that we all associate with the East Village has become a different kind of grit. There's still a lot of culture, and a lot of artists, and a lot of diversity. It is still one of the most diverse neighborhoods in Manhattan. Because of that, I really feel comfortable, and safe in a lot of ways, in the East Village. I have never felt as though I had to explain myself, and that's an amazing feeling. I came to New York City for school and came to this neighborhood because of the relationship I had with La MaMa as a third-generation artist in my family. This is where I ended up and where I grew up in my early 20s after being raised in Seoul, Korea with artists. My father is Korean and a theatre director and administrator, and my mother is Russian-Jewish American and an arts educator.
La MaMa is an experimental theater club, so there is a lot of alternative and experimental work coming out of its buildings–a place where artists of all backgrounds and identities can take a risk, create and experiment with something they have never done before. We talk about community a lot at La MaMa. I think that has a lot to do with the origins of the organization, which was so deeply tied to the community. We examine and reflect deeply on how we can engage with our local community, as well as our global community. Because of our years bringing companies from overseas to the U.S. and our companies going abroad, this work in cultural exchange, allows for us to facilitate a dialogue between our local and global communities. This work is an integral part of our mission.
Community is your tribe. It's your home. It's the group of people or places that you feel connected to, and I believe we belong to many different communities. It's not so much about where you live–it's more of a feeling.
We started coming to the 14th Street Y when my daughter was 18 months old. With the newness of becoming parents, my husband and I decided that this was a place where we would engage our child in the arts. In Mik Manenti's music & movement class, we saw her come out of her shell and become more of a self-assured and creative person. We made connections in that class that have continued to this day.
The 14th Street Y is located in an area where we live and work, so there's already this sense of familiarity and feeling at home. The 14th Street Y is an organization that is not only about education, or an After School program, or being healthy and taking part in a fitness program, but it's all of those things in one center–it engages its community members in a holistic way. Our family is also Jewish, and Yuna being exposed to Jewish culture, which is a part of who she is, has been very special for us. We didn't even realize it until she started talking about it at home when she began learning about her Jewish culture, about Shabbat and all the different holidays at After School. Learning about one's spirituality, and how one connects and see oneself in the world is invaluable. We are so fortunate to have this resource–the Y is taking care of our most prized possession, our treasure. Beyond her school, her family and friends, this has been Yuna's community.
"I feel like I find community in my neighborhood. I feel comfortable since I'm used to it. I feel like I have a community at the 14th Street Y with my counselors and the different people at After School," says Yuna.
---
Portraits of the 14th Street Y is a photography project by Bridget Badore that tells the stories behind the many faces of the 14th Street Y community, including members, staff, teachers, trainers, artists, caregivers, families, and local business owners. Each year, the unique stories of more than 20,000 New Yorkers is woven into the fabric that makes the 14th Street Y a Downtown home for all.

Learn more about this exciting photography series here. You can also follow along and support the Downtown Stories on Instagram, Facebook and Twitter.
---
Join us for eight days of Hanukkah celebrations here at the 14th Street Y! 
We're also honoring the Jewish tradition of Tzedakah, which in Judaism is simply an act of justice and righteousness–the act of giving back to our community and those in need because it is the right thing to do.
We urge you to join us for 8 Days of Giving as we aim to raise $18,000 by December 31!
Your generous support helps us provide programs at reduced rates to those in need. No matter what holiday you celebrate, we hope you'll join us in the spirit of giving this year to help us keep our doors open to everyone in our beloved Downtown community.