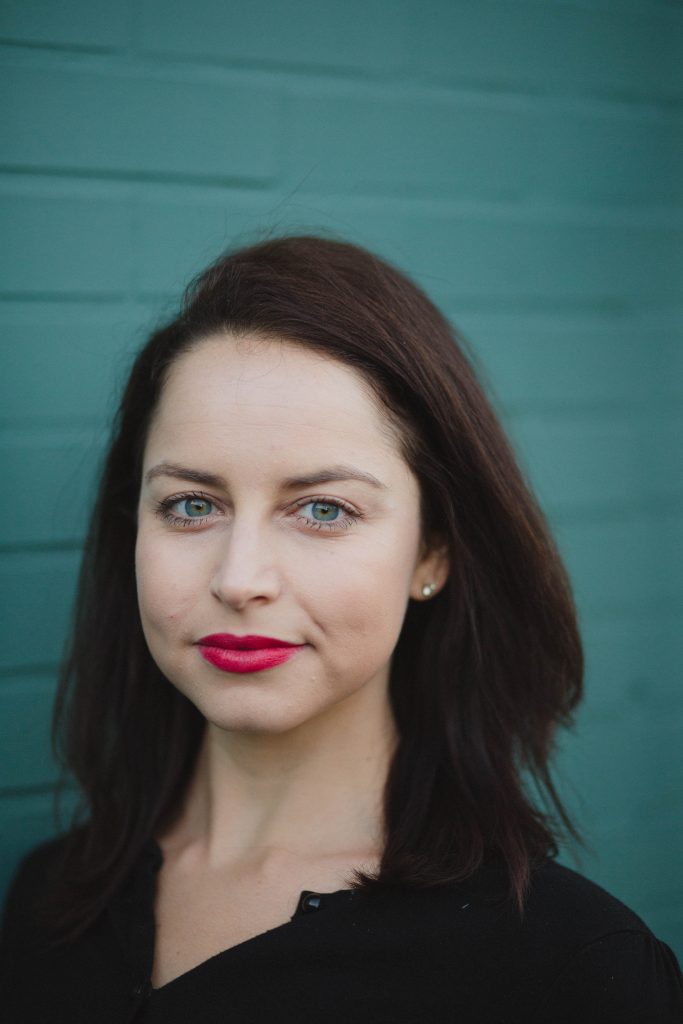 I'm British and moved to New York two years ago, so I've sought out community in other ex-pats. I'm also Jewish, and have formed a little connection with the Jewish community here—any opportunity to go to a Friday dinner, I'm saying yes to!
I'm actually half-American and grew up with an American mother. When I came to the states as a kid on vacation, everything was fun fun fun, which means I'm still completely over-excited by everything I do here—like going to CVS! I love that about America. I feel that people in the states, and particularly New York, are just extremely welcoming. Maybe in New York it's because its such a transient city. People are always interested in new people, finding out who you are, what your story is, where you came from, where you're going. I find that really genuine.
I always felt like I was maybe a bit more American than English. Although I visited the states a lot, it was really when I came to New York that I felt this boom of excitement and energy. I couldn't think of anywhere in the world more exciting to be. So when I was 29, I thought "no time like the present," and moved here! New York just inspires people to be the best that they want to be and do all of the things that you want to do, New York is the place to do them and everyone you meet will encourage you, because life's too short. I launched a risque anonymous lifestyle blog when I moved here about being single in the city, and I've had a handful of pieces published. I'm also training to be a life and dating coach—wildly different from my marketing day job! This is all thanks to New York's 'can do' mentality.
The East Village in itself really does feel like a special community, compared to most places in New York. There's a real artistic, creative community vibe that's super strong. I also feel like many people have lived here for a long time and have stayed here.
For me, Judaism is part of my identity. Especially in New York, I've seen that it's more of a cultural aspect of life and a tradition rather than the specific religious details. You don't have to necessarily believe in God or go to synagogue every week, but just being Jewish is part of who I am. The traditions I grew up with make me feel at home. I love sharing them, I love the values they promote. I want to keep doing them, and I want to pass them on—it means a lot to me. My culture and my heritage define me, and one of the great things about Judaism is that it's all about community, and it's all about family and spending time with your loved ones.
I came to the 14th Street Y because I had an injury and I wanted to start swimming. I wasn't sure what to expect. I honestly didn't have high expectations, but when I walked in I was like "oh, this is nice," and everything just felt calm and easy. Everyone was friendly, everything was clean and super lovely, and it just felt very peaceful. I went into the pool and it was the perfect size! It wasn't even busy, which was the weirdest thing in New York—to find a swimming pool that wasn't packed full of people. I felt like it was New York's best kept secret. I had a fantastic swim, a hot shower, a sauna, made a few new friends, and just came out feeling great! I was smiling and glowing. I was just hooked.
My favorite memory here was when I ran into the same lady three times by complete chance on the different times I was coming. We formed a bond and she had these really cool stories about living in the East Village for about 30 years. I still haven't asked her out for a coffee, which I really need to do the next time I see her! Running into her over and over again, picking up our conversation where we left off, it's probably my most fun memory at the 14th Street Y.
I find that at the 14th Street Y everybody just smiles at you, everywhere you are. It actually just happened to me—I just came from the locker room, I was in there for two minutes and the first person I saw made eye contact with me and smiled at me. It's automatic! As soon as you're in the doors, you're part of the #14YCommunity.
---
Portraits of the 14th Street Y is a photography project by Bridget Badore that tells the stories behind the many faces of the 14th Street Y community, including members, staff, teachers, trainers, artists, caregivers, families, and local business owners. Each year, the unique stories of more than 20,000 New Yorkers is woven into the fabric that makes the 14th Street Y a Downtown home for all.

Learn more about this exciting photography series here. You can also follow along and support the Downtown Stories on Instagram, Facebook and Twitter.
---
Join us for eight days of Hanukkah celebrations here at the 14th Street Y! 
We're also honoring the Jewish tradition of Tzedakah, which in Judaism is simply an act of justice and righteousness–the act of giving back to our community and those in need because it is the right thing to do.
We urge you to join us for 8 Days of Giving as we aim to raise $18,000 by December 31!
Your generous support helps us provide programs at reduced rates to those in need. No matter what holiday you celebrate, we hope you'll join us in the spirit of giving this year to help us keep our doors open to everyone in our beloved Downtown community.