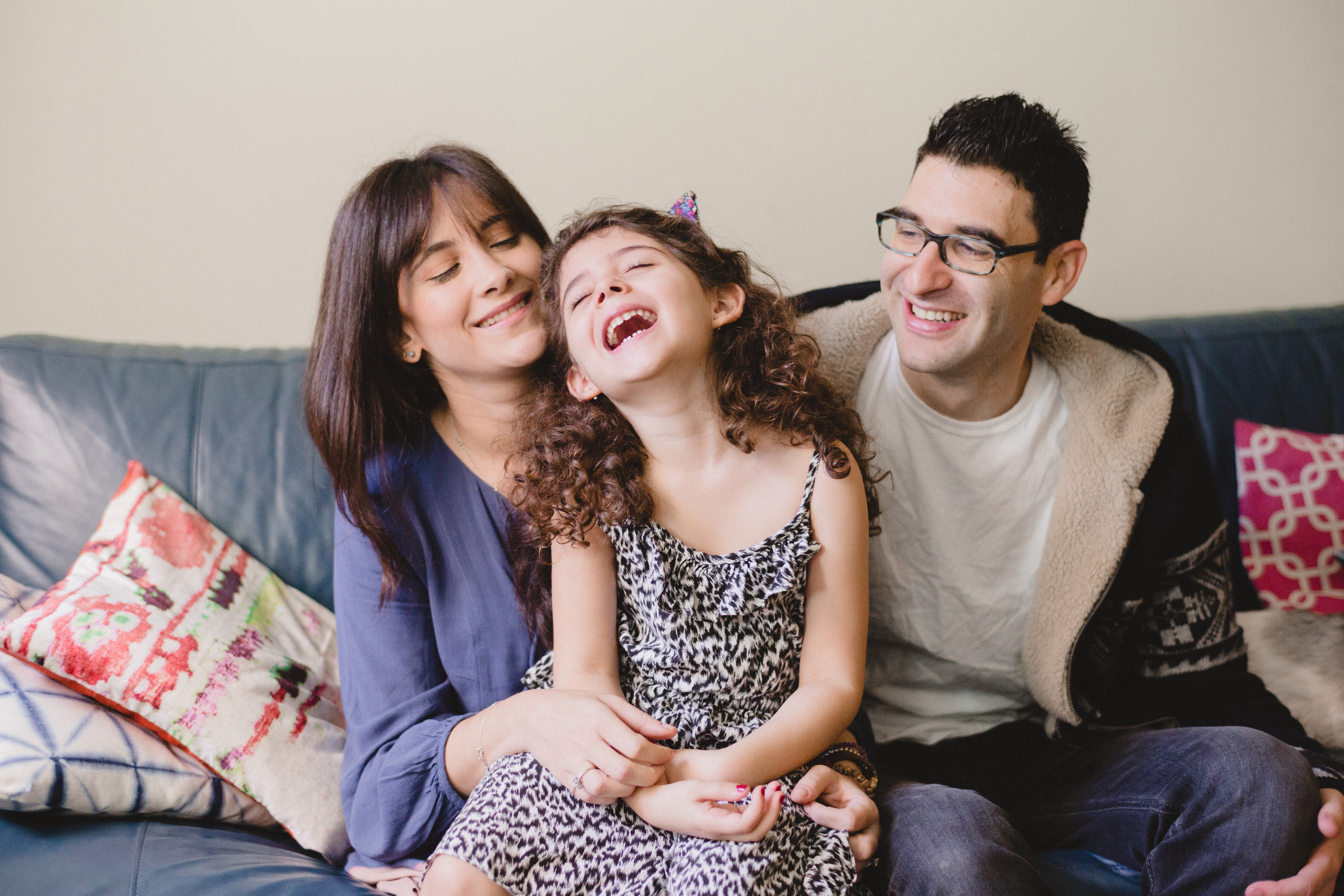 My favorite thing about the 14th Street Y is the sense of community. Each department has it's own community, and then all the communities work together–from the employees, which is one community–to the Preschool community, to the Theater community.
We went to the 14th Street Y for the early childcare programs. I don't think we joined until right after Ivy was born. The classes were great for her, and for me, I got to meet other parents… I didn't have many friends with children my age at the time, so it was a great way to meet other mommies.
It was important for me to find a preschool with Jewish values because I wasn't going to send Ivy to a Jewish Day School – there just isn't enough diversity. It made a lot of sense for us to send her to a Jewish preschool. It's always really impressive to me when she can tell me a bible story. Her learning to do the Sabbath prayers was really awesome.
I think that the 14th Street Y is a very welcoming environment, whether you're Jewish or not, whether you live local or not, whether you're only going to work out, or you're going for the preschool, or the senior events… everybody from the employees, to everyone in every department, is very welcoming and helpful to each other, which is not something you always get in New York City.
It's put Ivy in a position where she is so confident in everything she does. I couldn't have asked for more in how they've helped her see where her strengths are, and how to deal with her weaknesses. For me, the 14Y has given me the opportunity to do things that I haven't done in years! To being on stage, to writing, to throwing events – I hadn't thrown a party since my wedding, until I did my first Parents' Night Out!
---
Portraits of the 14th Street Y is a photography project by Bridget Badore that tells the stories behind the many faces of the 14th Street Y community, including members, staff, teachers, trainers, artists, caregivers, families, and local business owners. Each year, the unique stories of more than 20,000 New Yorkers is woven into the fabric that makes the 14th Street Y a Downtown home for all.

Learn more about this exciting photography series here. You can also follow along and support the Downtown Stories on Instagram, Facebook and Twitter.