Everyone loves to travel. Some travels can be a way to simply settle down, but going to a certain place can turn into something even greater. In reality, and in our imaginations, we often go on grand adventures to fill ourselves with awe and come out of our comfort zones. When we venture out on these journeys, our expectations are often blown away. These cinematic summer adventures represent this theme.
Raiders of the Lost Ark (1981)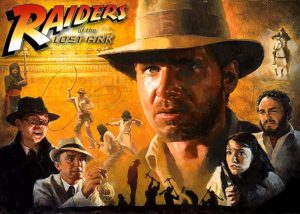 In Raiders of the Lost Ark, archaeologist Indiana Jones has spent his days searching for artifacts, but his mission to find the Ark of the Covenant turns into something bigger. The trip catapults into an adventure as Indy ventures into the great unknown to save his girl, brave insurmountable odds, and keep the ark out of the hands of the Nazis.
Rating: PG
Where to Watch: Netflix
---
Jurassic Park (1993)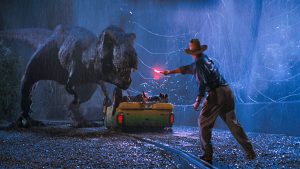 In this famous classic, the titular amusement park CEO's grandchildren are invited for a tour. The trip starts off being just for pleasure, but none of the travelers are prepared for the exciting adventure that lays ahead – an adventure with wonder, excitement and danger at every turn.
Rating: PG-13
Where to Watch: Netflix
---
Little Miss Sunshine (2006)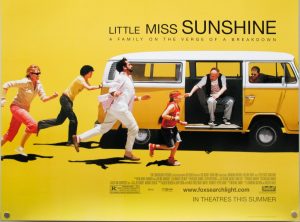 In Little Miss Sunshine, patriarch Richard Hoover and his family of losers venture out to California so Olive, the youngest, can pursue her passion and enter a beauty pageant. Little do they know that the trip becomes more than a journey, as relationships are tested and the family learns to support each other.
Rating: R
Where to Watch: Hulu, Sling TV, Amazon Prime Video, Starz
---
Up (2009)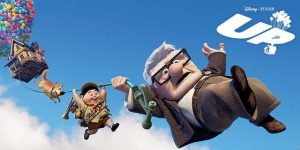 In Disney/Pixar's Up, elderly widower Carl Fredricksen makes a promise to his late wife to take their house to Paradise Falls. When he finally fulfills his promise and takes off, Carl is unprepared for the rollicking adventure that lays ahead, especially with the stowaway Russell.
Rating: PG
Where to Watch: Disney+
---
Moana (2016)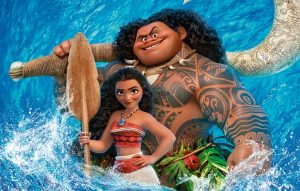 In Disney's Moana, a spirited chief's daughter dreams of venturing out into the ocean to become a master wayfinder and escape the confines of her island. When Moana finally goes out to sea, this turns into an exciting adventure as she teams up with the reluctant demigod Maui to restore a magical stone.
Rating: PG
Where to Watch: Disney+
---
Looking for more things to watch? Check out our previous blog post 14Y Staff's Movie and TV Show Recommendations and the 14Y Community Corner for adult studies classes, family engagement ideas, helpful tips to keep you busy while at home, and arts + culture content.