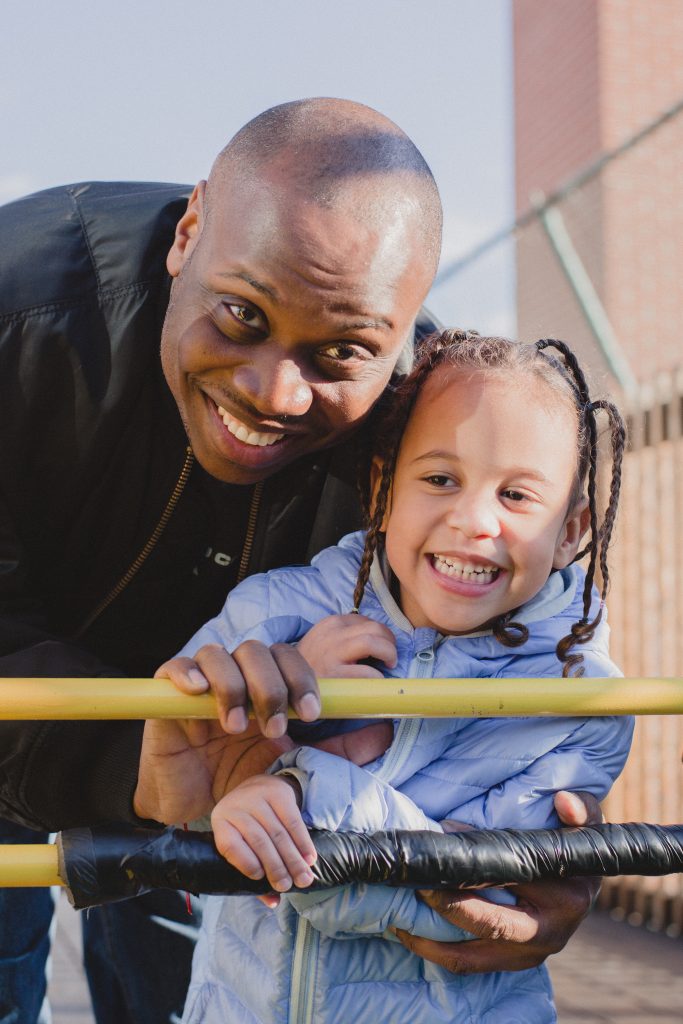 I started working here just over two years ago. I find that it's a very humble, nice place. It's very relaxing and they take care of their employees here. The best experience for me is to have my daughter here while I'm working here. It's the most I could ask for. I'm able to see her throughout the day and check on her. My daughter is very lucky, because I work here, and everyone knows me. I'm very nice to everyone, so everyone is very nice to Maya. She gets a lot of great attention from a lot of the staff here.
Community is a place where you can come and relax, and feel comfortable and safe–all sorts of people coming together. The 14th Street Y is not like any other facility that I've worked for. It's so tight-knit here, and that's what makes it so different. It's like a family.
---

Portraits of the 14th Street Y is a photography project by Bridget Badore that tells the stories behind the many faces of the 14th Street Y community, including members, staff, teachers, trainers, artists, caregivers, families, and local business owners. Each year, the unique stories of more than 20,000 New Yorkers is woven into the fabric that makes the 14th Street Y a Downtown home for all.

Learn more about this exciting photography series here. You can also follow along and support the Downtown Stories on Instagram, Facebook and Twitter.
SaveSave