Arts + Culture 2021– 2022 Season
The curtains are coming up as we juggle parallel realities, in-person and virtual. Get ready to take flight to a land of unknown possibilities.
We are breaking new ground as LABA lives in the year of CHOSEN, which takes center stage this month beginning on September 30. 
We are also excited to add LABA Berlin and LABA Tel Aviv to our global artistic experience, along with our current LABA Buenos Aires and LABA East Bay hubs. 
Over the fall, LABAlive will be presented and open to the public in-person and virtually in each of our cities. Get ready to experience the theme of CHOSEN through a global lens.  
– Ronit Muszkatblit, Laura Beatrix Newmark, and Kryssy Wright 
Arts+Culture+LABA Team 
---
Choosing To Begin Again
Choosing. Chosen. Chose. These ideas have been paramount to our LABA 2021 Fellows and the understanding of myriad emotions surrounding our lives in these past 18 months.
In our secular house of study, we've done exciting deep-sea diving to see the origins of how our ancestors processed their own trials and tribulations and use this knowledge to inspire new directions artistically.
We are thrilled to present our first two LABA Artists as they showcase their works in progress.
LABAlive makes its exciting return to the Theater at the 14th Street Y!
---
National Queer Theater Presents
Luciérnagas
A riveting new play by Javier Rivera DeBruin
Directed by Carlos Armesto
An Equity Approved Showcase 
November 11 – November 30
Click here for tickets.
A semi-finalist for the 2019 New Dramatists Princess Grace Award, Luciérnagas is a story about heritage, legacy, and forgiveness. When Mal's maternal grandmother Lupe dies, she inherits a mysterious cabin in the woods. While visiting this small house for the first time, Mal encounters her estranged mother Silvia, the ghost of her grandmother, and a bioluminescent child named Xara who lives in the walls. Silvia declares ownership of the cabin, Mal struggles to break free from old patterns, and Xara demands to be seen. All the while they parse through possessions, secrets, and family dynamics, over a weekend they won't soon forget.
Terresa Yenque* as Lupe
Yasha Lelonek* as Xara
Alexandra Taylor as Mal
Gary Dooley* as George
Gabriela Garcia-Castro* as Silvia
Luciérnagas is made possible in part with public funds from Creative Engagement, supported by the New York City Department of Cultural Affairs in partnership with the City Council and the New York State Council on the Arts with the support of Governor Andrew M. Cuomo and the New York State Legislature and administered by LMCC.
---
In Search of Home: Diaspora and Homecoming in the work of three Jewish poets
Monday, December 20 | 7:30 PM
Buy tickets here
Is this a post-diaspora moment, and what does a post-diaspora moment even mean? How does the long Jewish experience of displacement reverberate today? Dan Alter, Rosebud Ben-Oni, and Yerra Sugarman will read from their poetry and have a conversation, moderated by Sara Ivry.
---
#NastyWomen: Coup Attempt
Thursday, January 6, 2022 | 7:30 PM
Click here for tickets. 
Our next #NastyWomen will be on Thursday, January 6, 2022–the day that marks the failed Capitol insurrection and provides an opportunity for us to join as a community to laugh and celebrate our democracy (for now).
---
Proof of Vaccination Required for All Theater Guests Starting September 1, 2021
On August 17, the Mayor's Office announced that New York City now requires proof of vaccination for workers and customers in many spaces, including indoor dining, fitness venues, and performances. In compliance with this policy, the 14Y will now require all guests, artists and performers (ages 12 and older) to share proof of vaccination when visiting the 14Y Theater.
Theater guests will need to share a photo or copy of their official CDC COVID-19 vaccination card to enter the building. Guests may also use the following options as proof of vaccination:
An official immunization record from outside NYC or the U.S.
The 14Y Theater assures our guests that all cast, crew, and staff for performances have also provided us with proof of vaccination.
---
Previous Performances This Season
LABAlive I: CHOSEN for LIFE 
Thursday, September 30 | 7:30 PM

Mindy Pfeffer in How to Live 
A young Polish Jewish girl lives through World War II, growing up to become one of Poland's leading family therapists – but she struggles with memories of her beloved father and her own memories of the War.
Dvir Cahana in Bachurs Can't Be Choosers  
Once proclaimed the chosen people, G-d took away the Jewish people's ability to choose. RiviR has some "choice" words for the man upstairs.
LABAlive II: Life's Choices
Grandfather Visit by Doron Perk
Thursday, October 14 | 7:30 PM
Friday, October 15 | 7:30 PM
Grandfather Visit by Doron Perk is a solo dance performance in memory Prof. Kalman Perk. In July of 1944, in a crowded cattle wagon headed to the death camps, 14-year-old Kalman was chosen by his family to survive by escaping through the narrow window. As his grandchild, Doron chooses to keep his memory alive by using the moving body as a vessel for feelings and sensations inspired by the many visits to him in the last few years of his life.
Duo Mantar
Friday, October 22 | 7:30 PM
Duo Mantar is comprised of mandolinist Jacob Reuven and guitarist Adam Levin. Together they will explore Israeli music from their top-charting album, "Music from the Promised Land," as well as ground-breaking arrangements of Piazzolla's Four Seasons, as well as Italian music by Gabriel Leone.
LABAlive III: Destiny's Choice
Thursday, October 28 | 7:30PM
Onstage:
Sam Sussman // The Brothers Sussman // LITERARY // Staged Reading
From New York to Hebron, 'The Brothers Sussman' is the story of three estranged brothers ––a civil rights lawyer, Hasidic rabbi, and screenwriter–– whose lives are shaped by conflicting relationships to American and Jewish identity and the ineffable conflicts that endure within families.
Ben Kaplan with composer Alex Weiser // The Great Dictionary of the Yiddish Language // OPERA // Excerpts
The Great Dictionary of the Yiddish Language (libretto by Ben Kaplan; music by Alex Weiser) is a new full-length opera based on the true story of Yiddish linguist Yudel Mark, who in 1950s post-war New York City sets out to write the world's first fully comprehensive Yiddish dictionary– an effort of linguistic preservation, and a memorial to the dead. As Mark clashes with colleagues over the dictionary's size and scope, he is haunted by the three Alefs—Komets, Pasekh, and Shtumer—three divine emanations of the Yiddish language who compel him to breathe new life into Yiddish. The opera invites audiences to consider the extent to which a language and a culture can be saved, the nature of grief, and the power of language itself to transform and shape us into who we are.
In the Gallery:
Sam Lish // ART
The infinite spirit manifested by and embodied in the form of each Hebrew letter that was chosen by G-d at the beginning of time, continues to play a unique and dynamic role in forming the world we live in. This digital painting collage series was made from the superposition of many layers and brush strokes based on creational insights from Kabbalistic, Midrashic, and Talmudic sources.
LABAlive IV: Who's Your Choice?
THE FAITHFUL – The King, The Pope, The Princess by Annie Berman
Saturday, October 30 | 7:30 PM
A lollipop officially licensed by the Vatican sparks filmmaker Annie Berman's 20-year exploration of fandom, memorabilia, memory, and legacy within the orbits of three of the biggest cultural icons of our time: Pope John Paul II, Elvis Presley, and Diana, Princess of Wales.
Come dressed as your favorite icon. Cocktail flight inspired by the king, the pope, and the princess.
#NastyWomen Returns
Monday, November 22 | 7:30 PM
Join us for the return of #NastyWomen, featured some familiar faces, some new faces, and as usual—woke resistance comedy. Our intrepid host Amanda Duarte will lead a powerhouse group of comics who kept us all laughing at time when we need it most. The evening will feature Ariel Elias, Jordan Jensen, Liz Miele, and The Ivankas!
LABA: A Laboratory for Jewish Culture
A fellowship program of the 14th Street Y that uses classic Jewish texts to inspire the creation of art, dialogue and study. 
Learn More
Past Arts + Culture Seasons
Explore past seasons including our virtual events with links to see recordings of developing work, talkbacks, artists in residency, and local artists who used our empty theater to share their art. 
Learn More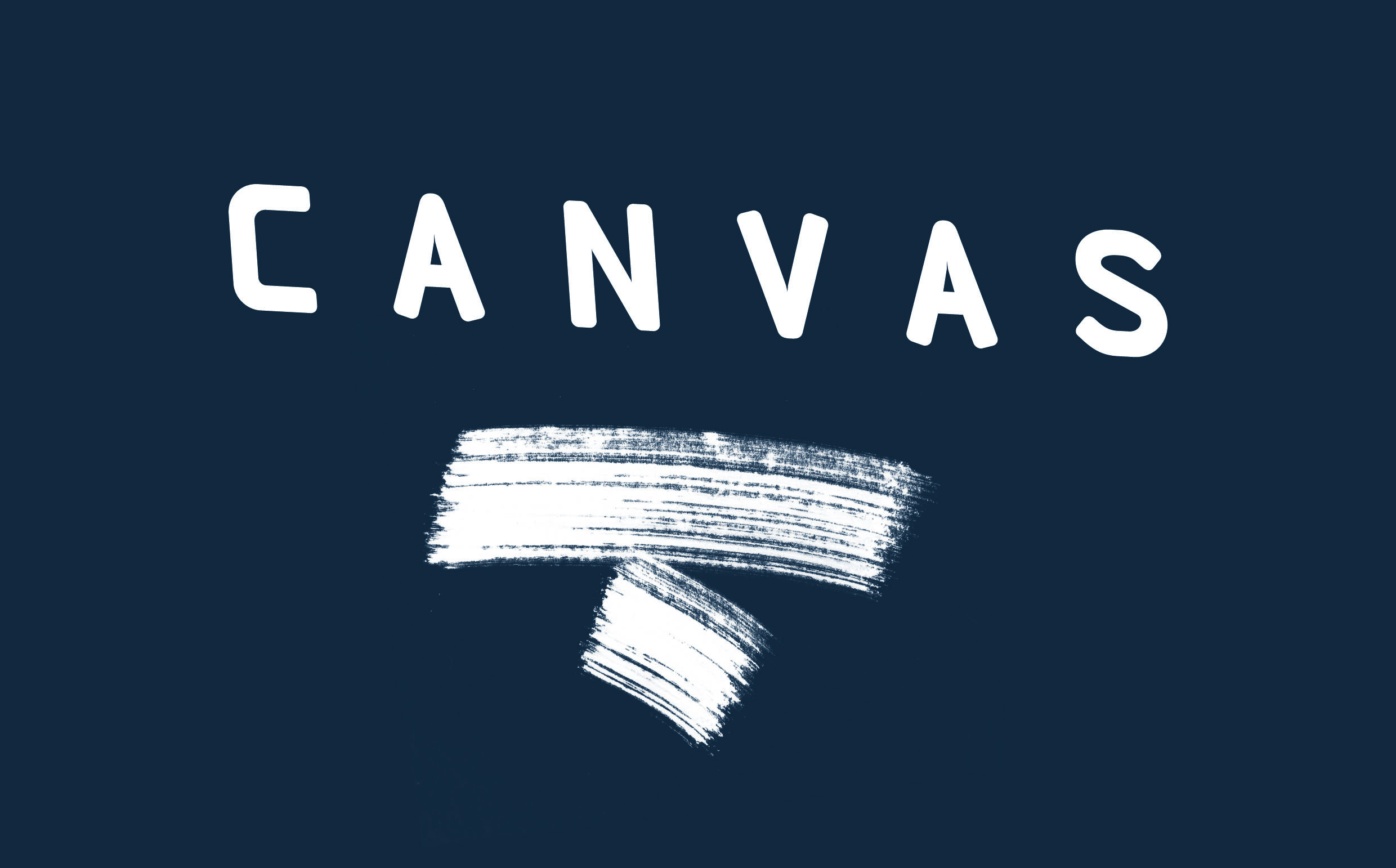 Supporters of 14Y Arts + Culture + LABA
CANVAS—a collaborative giving fund dedicated to Jewish arts and culture.