Current Gallery Exhibit
CLAMOR AND THE CITY
By Mirta Kupferminc, LABA BA – Argentina
Kupferminc's work is a deconstructed sukkah unraveled like a Torah scroll during the holiday of Simchat Torah, creating a lot of clamor in its urban setting.
The window gallery of the 14th street Y is covered with the eyes and gazes of the most diverse people, as well as with Article 1 of the Universal Declaration of Human Rights written in contemporary and ancient languages including languages ​​of native peoples of all America.
The unravelling of these elements is framed by the first letter of the first word in the bible – ב – BEIT and by the last letter of the last word – ל – LAMED. Together they spell the word -לב – LEV and hold in them the whole world.
Clamor in the City is a collaboration of LABA: A Laboratory for Jewish Culture and the 14th street Y, made possible with the generous support of CANVAS.  The work is part of the national project – Dwelling in a Time of Plagues – which makes new outdoor art possible at museum sites, with organizational support from the Council of American Jewish Museums.
To see the other works on display, visit plaguedwelling.com
More on Mirta Kupferminc at mirtakupferminc.net
______________________________________________________________________________________________


Previous Gallery Shows:
WOMXN IN POWER
March 2 – 27
In 2019, female identified folks from around the world sent artist Sharone Halevy a photo of a moment they felt powerful. Each image was individually sketched and then collaged into one large work. Join us Thursday, March 5 at 7:00 PM for a special gallery opening with snacks and the opportunity to meet the artist.
About the Artist:
Sharone Halevy is a director, teacher, performer, and painter based in New York City. She is an internationally sold, self-taught and commission based abstract expressionist artist.
Sharone has had work in Gallery104 down in TriBeCa, as well as being a featured artist at West Elm. She has also done mural work for Joe's Coffee, Hosh Yoga, Playwrights Downtown, The Brooklyn Grange Rooftop Farms, as well as many private and residential homes and businesses. She has artwork has been purchased and shown in various locations around the world: New York to Los Angeles, Canada, South Africa, Australia, England, and Israel.
She will also be hired as a live painter for weddings and special events.
For Sharone's process and latest work, visit her instagram @art_by_sharone or website: www.paintingsbysharone.com

Food for Thought
January 30 – March 2
Jewish humor is at once intimately simple and eminently deep. In tragic times laughter is an outburst of soul, a reminder of our essential humanness. Jews know tragedy and Jews know food.
We think thinking happens in our heads. But when confronted by a big decision we say: "trust your gut." Food, like laughter, gives actual proof of our humanness. Food is no metaphor. It must be masticated to be understood.
Food may be spicy or bland, cold or hot, but no matter how you slice it, you need it because you are human.
Food for Thought is a self-reflexive art show, the first solo exhibition by Brooklyn based artist Jared Hoffman. The show features work across a variety of media: paintings, collages, potato, interactive installation and digital art all in the spirit of serious chowder. Whether you dig light fare or heavy stew, Food for Thought will leave you with a plate messy and a belly laugh.
---
Hanukkah in Mea Shearim (Jerusalem) by Agnieszka Traczewska
December 22 – January 20
The Polish Cultural Institute New York is proud to present a photography exhibition Hanukkah in Mea Shearim (Jerusalem) by Agnieszka Traczewska, which portrays Hasidic residents of Mea Shearim, in Jerusalem, during festivities of Hanukkah.
The exhibition opened December 22, the first day of Hanukkah, as well as during the commencement of the Yiddish New York (YNY) festival hosted by the 14 Street Y.
The Polish artist photographer and filmmaker, also the recipient of the National Geographic Traveler Photo Award, Agnieszka Traczewska, chose to shoot these scenes in the Ultra-Orthodox district of Jerusalem, Mea Shearim, during Hanukkah between 2014 and 2019, for several reasons. Family is a core and dearly held value in this old world community. Additionally, the cobblestone alleyways and quaint buildings create a particularly picturesque scene. Most of all though, it is the human connections that she has made behind these Jerusalem stone walls that have produced this warm & intimate series.
Hanukkah commemorates the victory of the Maccabees, a small band of Jewish freedom fighters, from the clutches of their Greek oppressors under the rule of emperor Antiochius IV, in the second century BCE. While there are many ways Jews celebrate this eight day holiday, none is more central than the lighting of the Menorah, as according to legend the sacred Temple candelabra stayed miraculously lit for eight days, despite a tiny supply of oil. After dusk each day of the festival, Hasidim in Mea Shearim light their Menorahs in the narrow, winding streets to illuminate this miracle. The exhibit will be on view until January 20, 2020.
The exhibition was organized by the Polish Cultural Institute New York, in partnership with the 14 Street Y, and the Yiddish New York
---
A Celebration of the Caregiver Community: Portraits and Biographies by Bridget Badore
October 31 – December 13
This special exhibit features and celebrates our connections with the caregivers who play such a vital role in the lives of families and individuals in our community. It offers a window into their diverse cultural backgrounds and conveys their rich stories about work, personal histories, and varied experiences. It is with enormous appreciation and gratitude that the exhibit shares the compassionate, generous, nurturing, devoted, and resourceful lives of these dedicated individuals who provide support here at the 14th Street Y and beyond.
The inspiration for this exhibit came through a 2017 Prelude to Preschool Discussion Group. Caregivers in the group expressed interest in being featured in the 14Y Gallery after seeing the "Portraits of the 14th Street Y" Exhibit by Bridget Badore earlier that year. We are thrilled that their idea has come to fruition.
We would also like to extend a thank you to Duggal Visual Solutions for their help and support on this event.
About the photographer:
Bridget Badore is an editorial and portrait photographer from a small town outside of Syracuse, New York. She currently lives and works in Brooklyn, New York. She graduated from the School of Visual Arts honors program in 2013 with a BFA in Photography. She began taking photographs in elementary school when she received her dad's old 35mm camera; she taught herself photography through her late father's scribbled notes and old photography manuals. Obsessed with nostalgia from an early age, her work often deals with the concept of home and where people find it.
Captivated by the intimacy that the camera lends her, Bridget allows her subjects to be vulnerable and honest. She has been featured as a selection in American Photography 32 and participated in the Daniel Cooney Fine Art emerging artists auction. Her freelance clients include Instyle, Bustle, Man Repeller, School of Visual Arts, Apartment Therapy, AirBNB, Betaworks, Google, WNET, ITV, Tribeca Film Festival, and Photo District News.
@bridgetbadore | www.bridgetbadore.com
---
Recovery: Healing Through Art
September 5 – November 5
September is Recovery Awareness Month
September is Recovery Awareness Month and the 14th Street Y is raising awareness through multiple collaborations, discussions and artistic presentations. Join us is supporting those members in our community who have fought addiction and help raise awareness through compassion and caring.
About the Exhibit:
The 14th Street Y is proud to partner with another Educational Alliance site, The Center for Recovery and Wellness on this very personal gallery exhibit.  In honor of September being Recovery Awareness month, The Arts + Culture Department of the 14th Street Y wanted to work with CRW to share art created by clients of their program. The art you see has been developed through programs at CRW. Each artist was prompted to create art based on their own personal journey of recovery.
Our goal is to destigmatize addiction and recovery and acknowledge that our community is in a moment of healing.  Next to the exhibit you will see our Recovery Quilt. Each panel was made by a member of our community, honoring someone who has been lost to addiction.  According to the National Institute on Drug Abuse, In 2017, more than 47,000 Americans died as a result of an opioid overdose, including prescription opioids, heroin, and illicitly manufactured fentanyl, a powerful synthetic opioid. That same year, an estimated 1.7 million people in the United States suffered from substance use disorders related to prescription opioid pain relievers, and 652,000 suffered from a heroin use disorder (not mutually exclusive).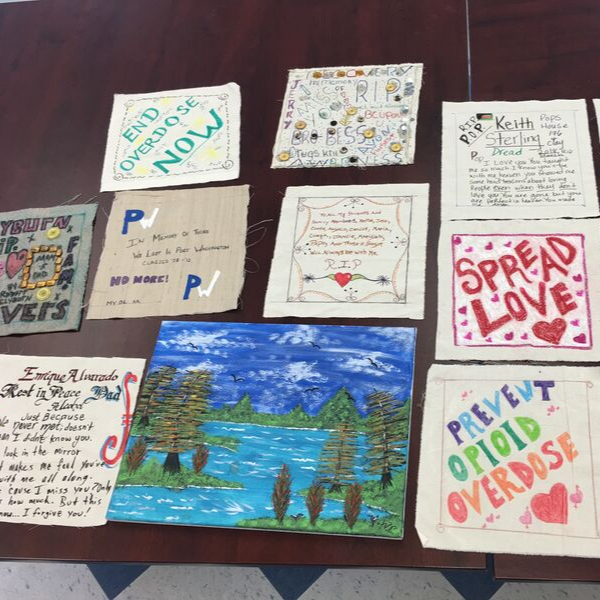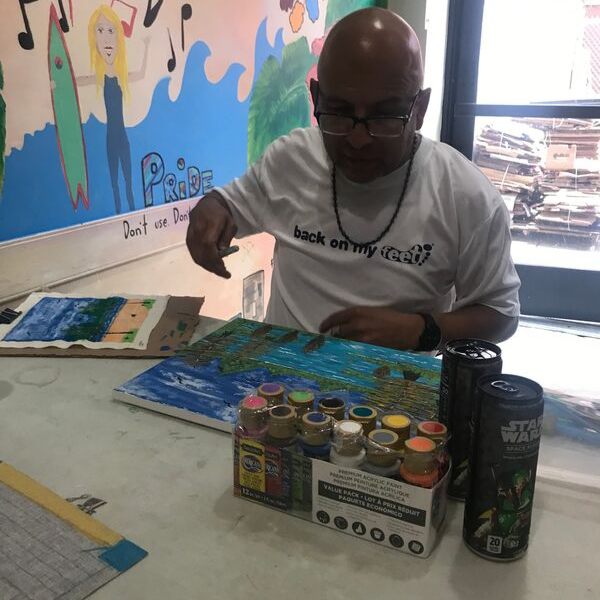 Peace Corps Creates— Art By Returned Volunteers
March 7 — April 11, 2019
New York City Peace Corps is excited to announce their 5th Annual RPCV Art Show. What do all these artists have in common? They each spent at least two years overseas in service to their country as Peace Corps Volunteers. Whether in education, community development or public health— Peace Corps service is a life-changer. Peace Corps Volunteers, often serve abroad in places far different from where they and these experiences shape them, not only as people, but as artists.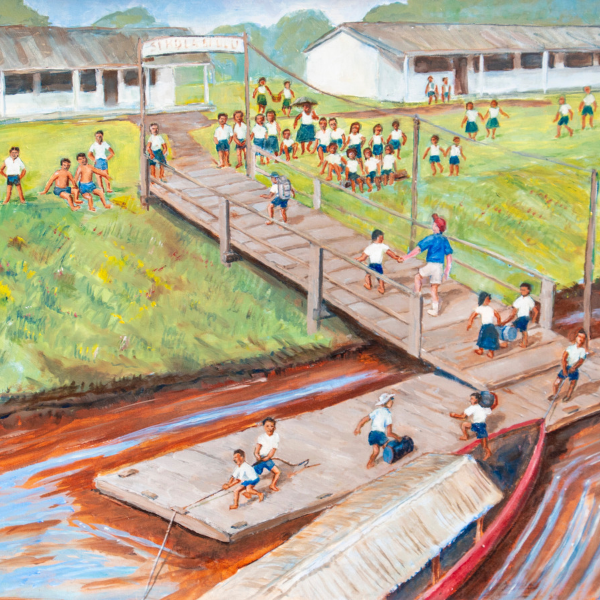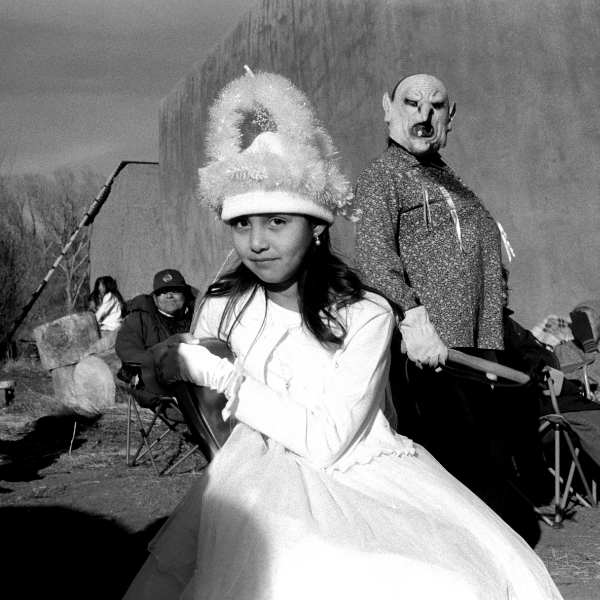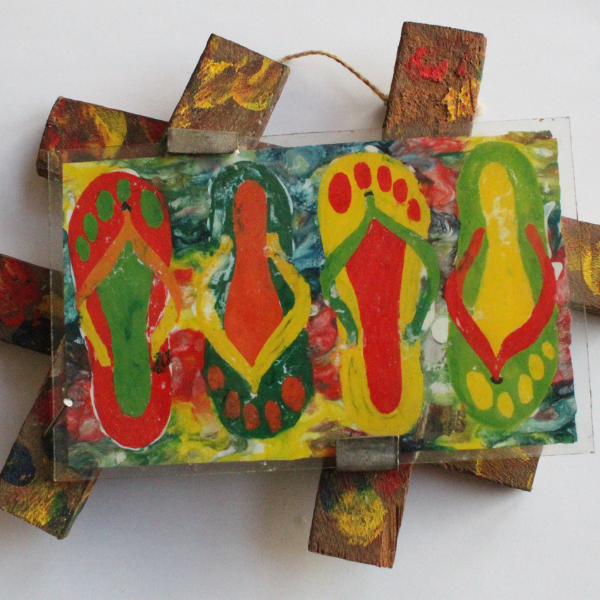 Site: Yizkor by Maya Ciarrocchi  
February 2 – March 3, 2019
Site: Yizkor is an installation comprised of works on paper that trace lost and forgotten spaces left by the dead. In this work, Maya Ciarrocchi combines architectural renderings, shtetl maps, historical Yizkor books and contributed writings to question how and why people and places disappear amongst marginalized communities. Site: Yizkor also includes video and animation created by Ciarrocchi in collaboration with composer Andrew Conklin.
Transient Land by Michal Geva / Curated by Aya Goshen
December 6 – January 19
Transient Land presents Michal Geva's investigation into the architecture and landscape of her homeland through mixed media paintings that are painted on found objects she collects in her neighborhood. Merging between New-York objects and Israeli images reflects the formation of a hybrid identity. The exhibit offers the viewer a journey into Geva's imaginary and fluid locations that are unrecognizable yet evoke a familiarity.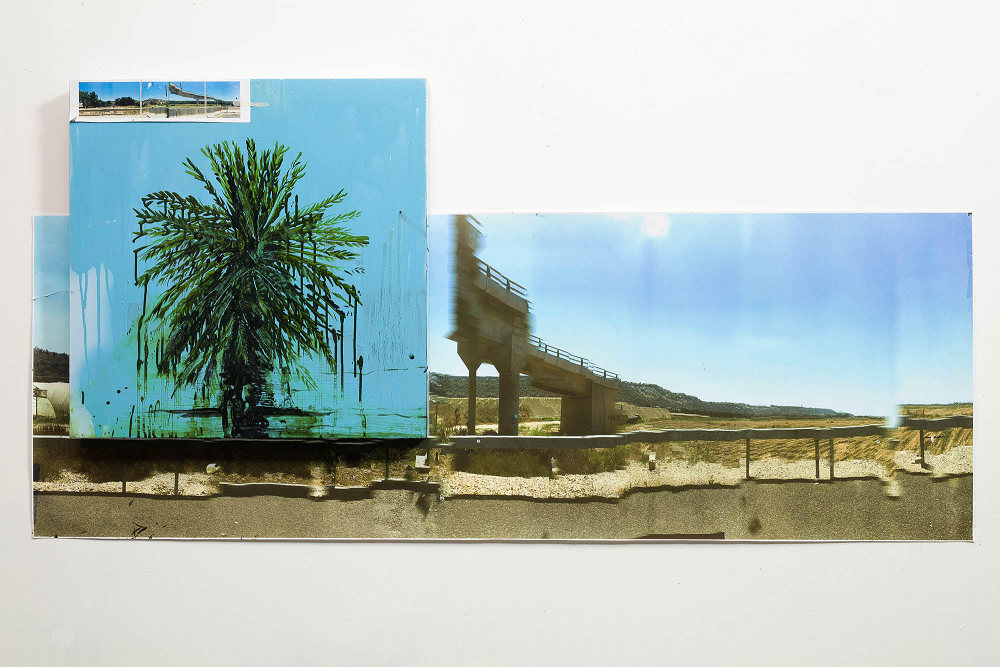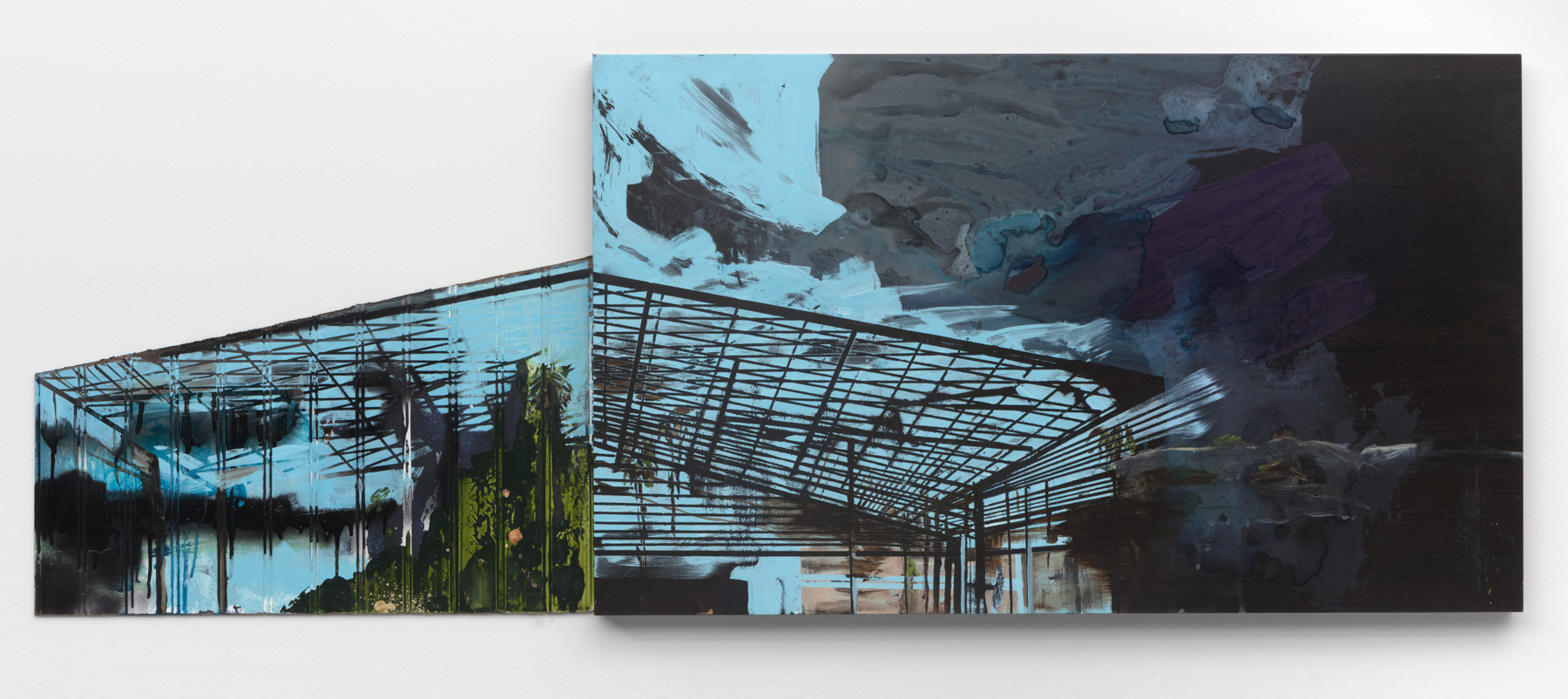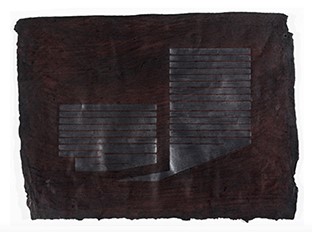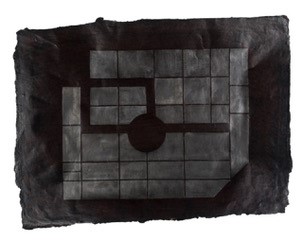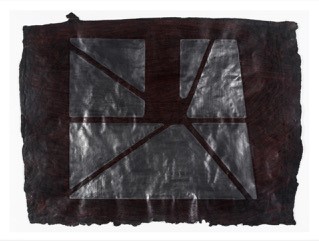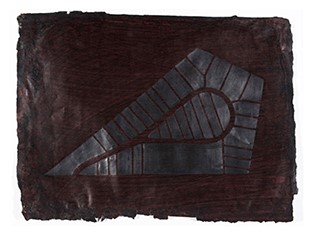 WHAT THE NIGHT SINGS: Paintings from the Novel by Vesper Stamper
September 22 – October 26
A collection of illustrations from the novel What the Night Sings by Vesper Stamper, about two teen Holocaust survivors who meet on the day of their liberation from Bergen Belsen camp, and what it takes for them to rebuild their lives from the ground up.
In What the Night Sings, author-illustrator Vesper Stamper creates black and white, sepia-toned ink wash paintings that call to mind the archival documentation of the Holocaust during World War II, while using metaphoric imagery which describes the inner landscape of the characters.
The longlist for the 2018 National Book Award for Young People's Literature, announced on September 12, includes WHAT THE NIGHT SINGS by Vesper Stamper!
Read more here. Finalists will be announced on October 10, and the winner on November 14.
Connect with Vesper Stamper on Instagram, Facebook, and Twitter.
---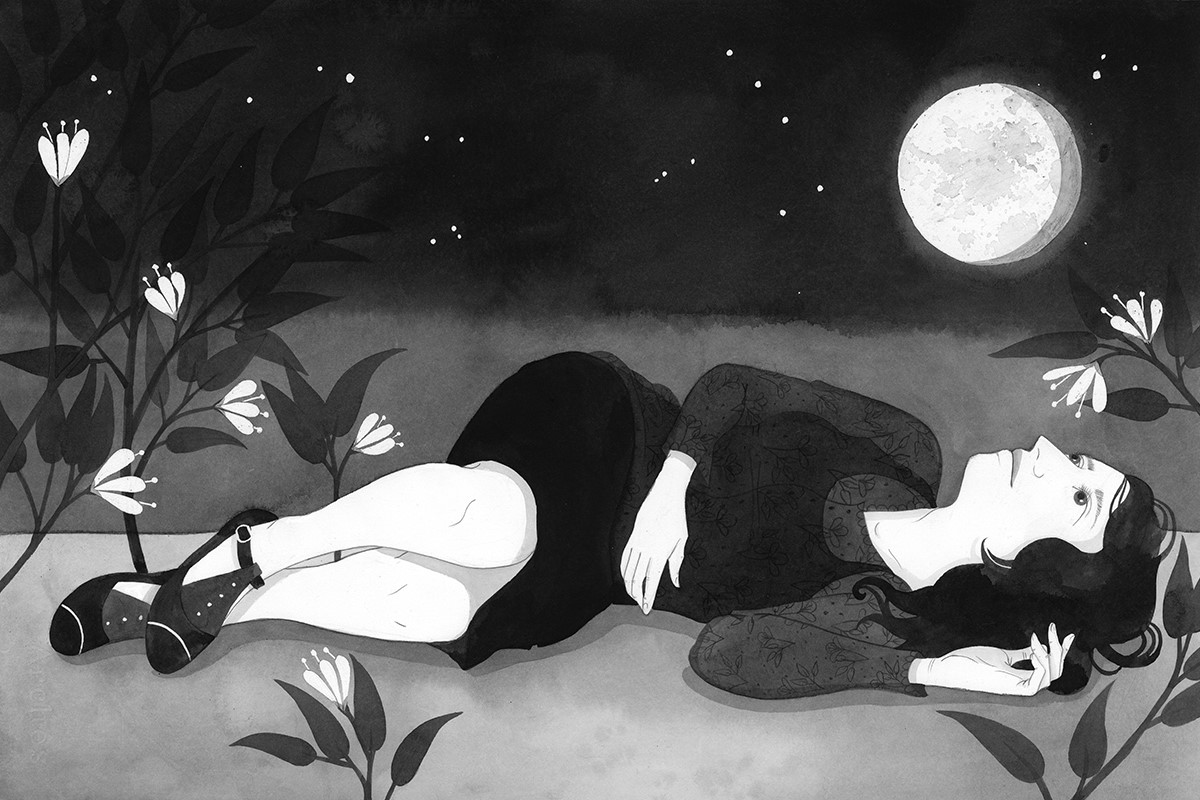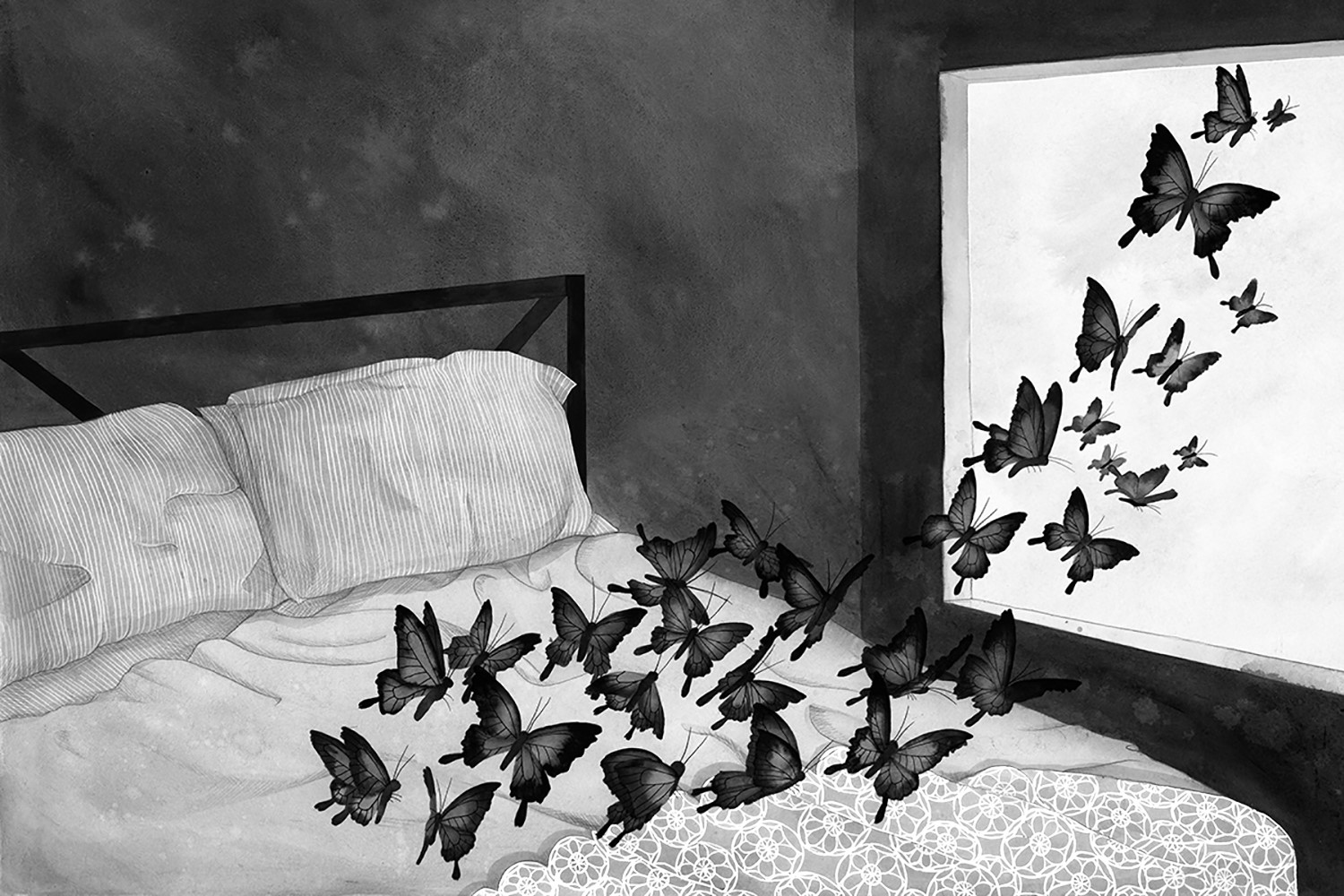 ---
14Y Artists Group Show
Over the summer, we filling the 14th Street Y Gallery walls with art from our very own community! We were overwhelmed with submissions from a wide variety of artists—from members, volunteers and staff to program participants and patrons of 14th Street Y and Manny Cantor Center arts and culture programs.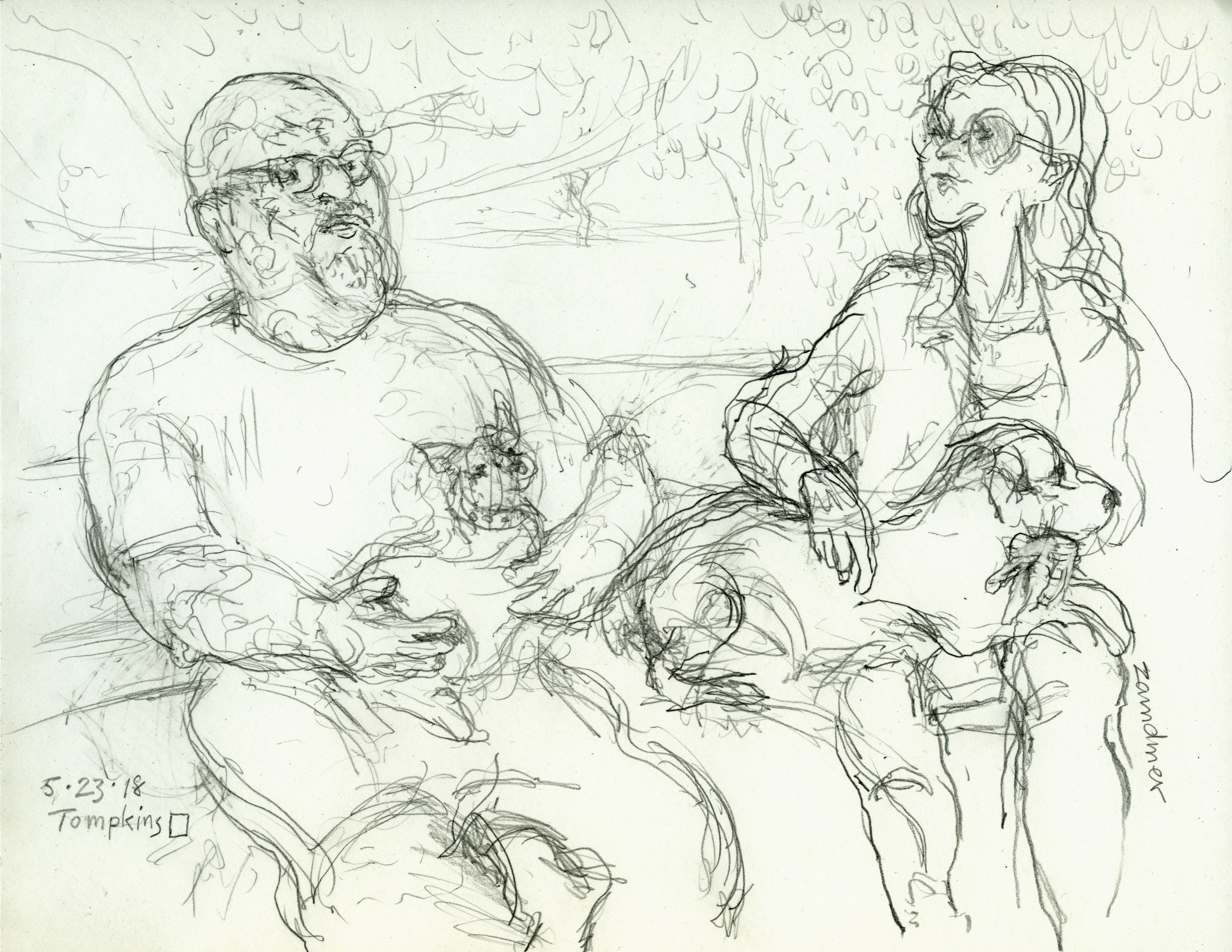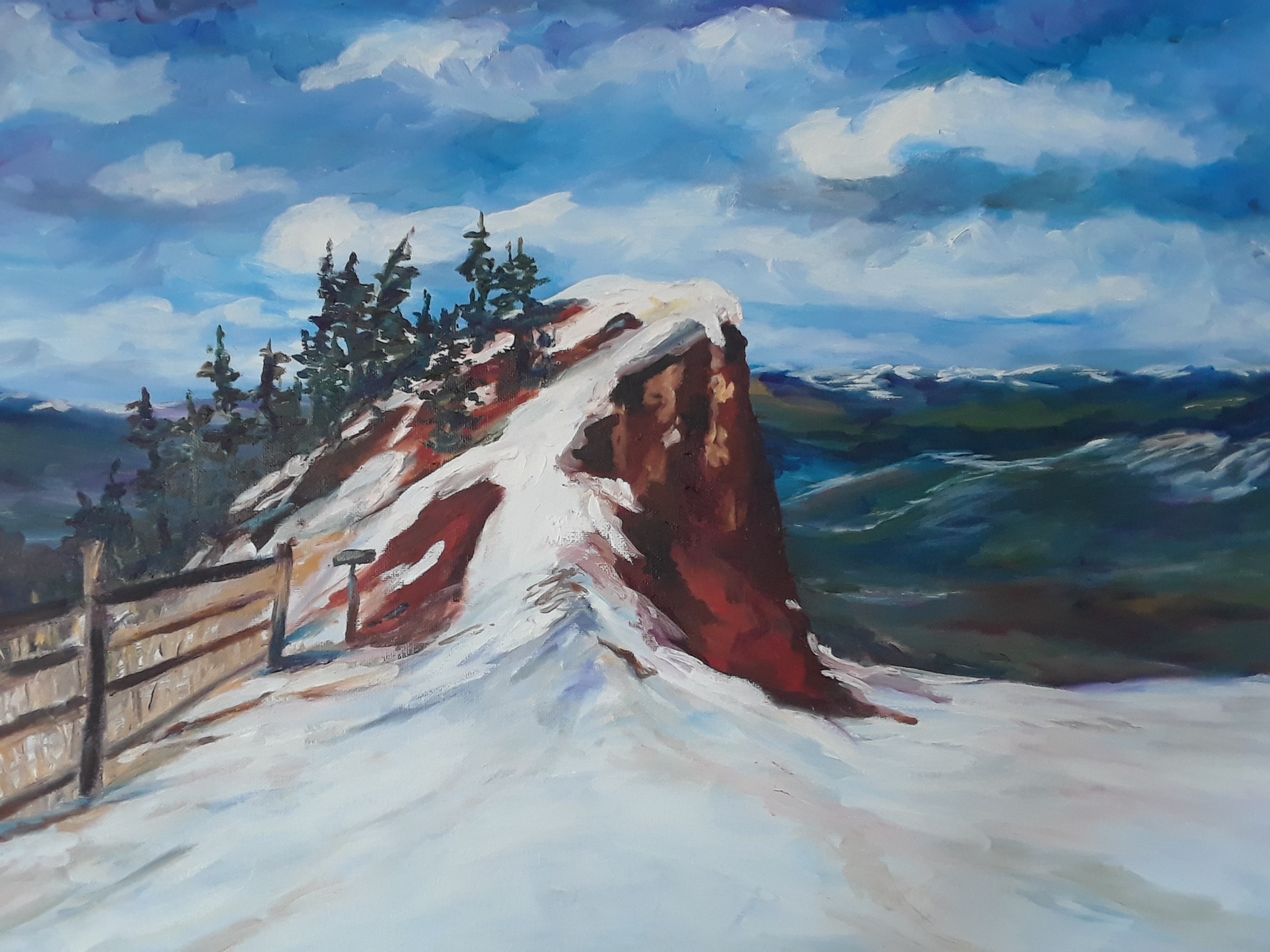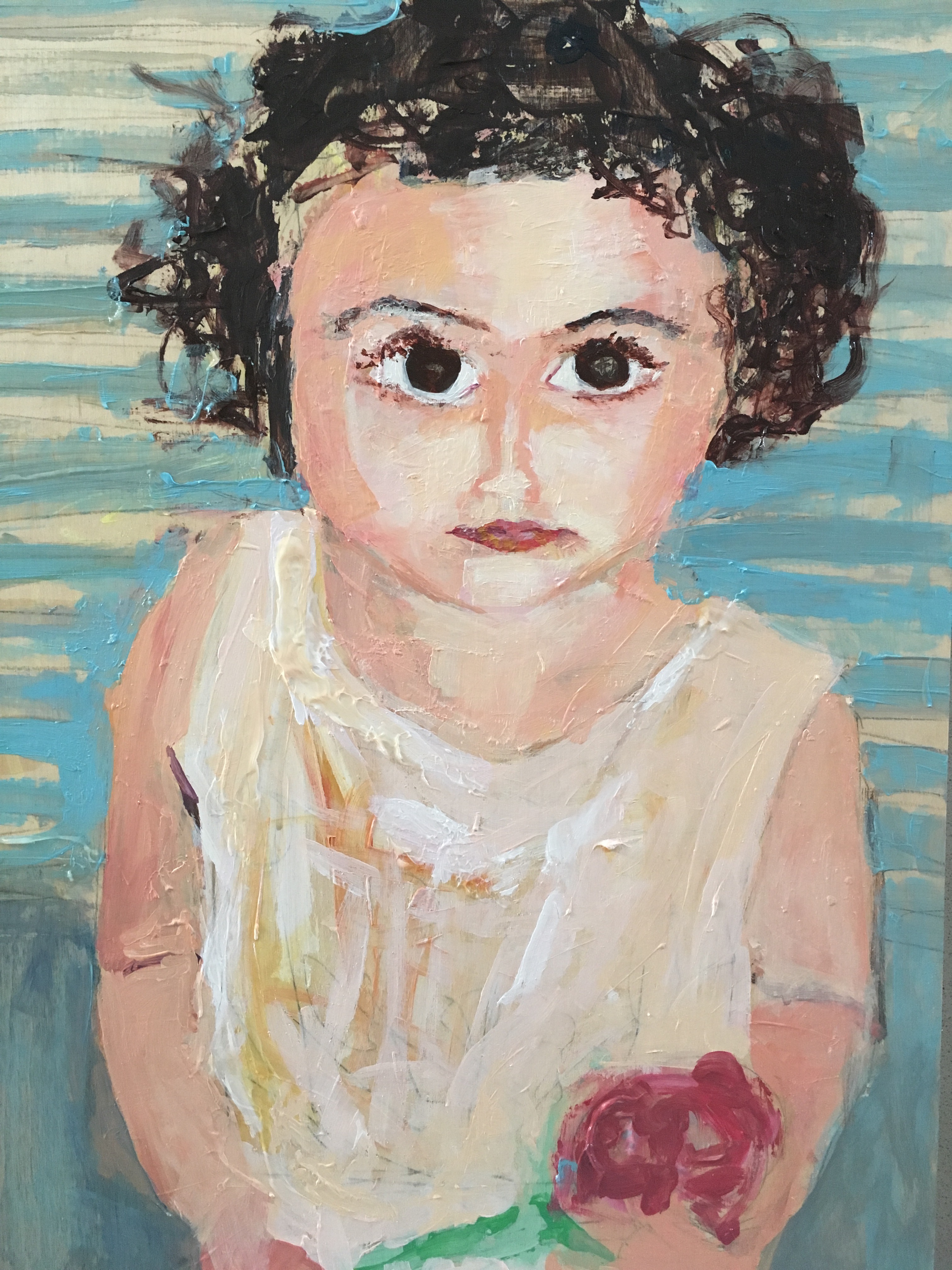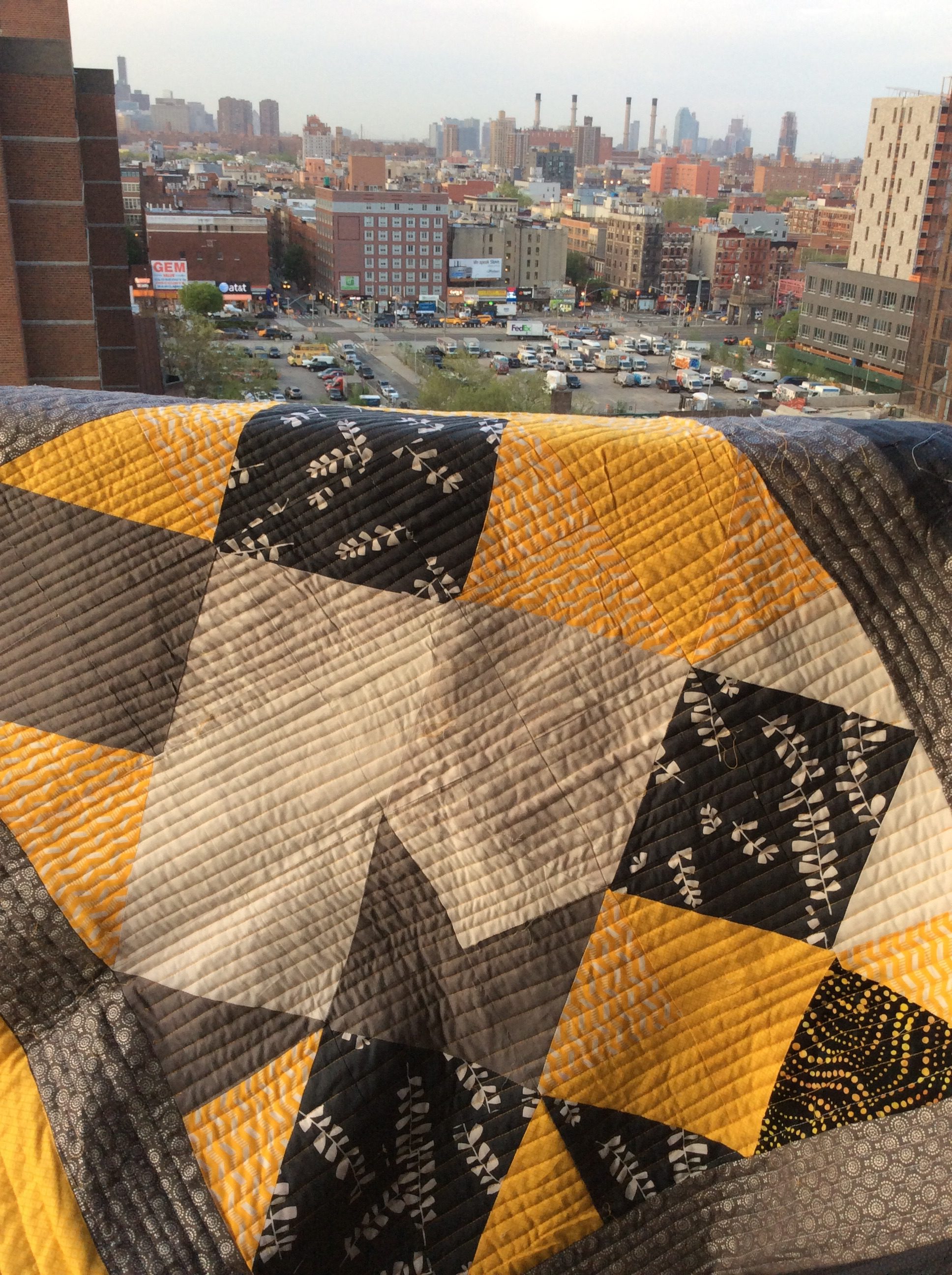 Children's Art Show
The artwork on display was created by the children in our Preschool and After School programs, and led by Eve Chwast, our resident Art Teacher.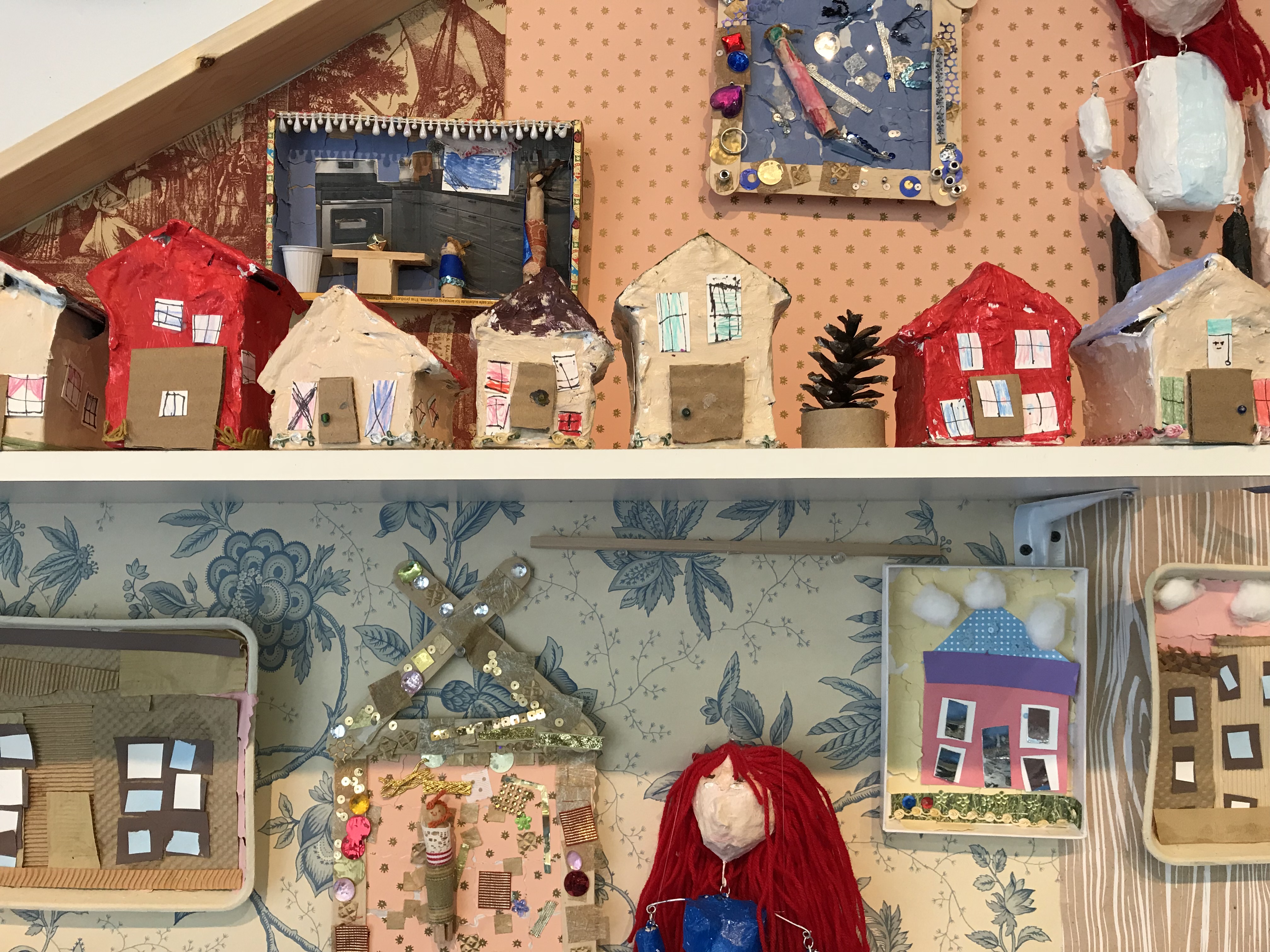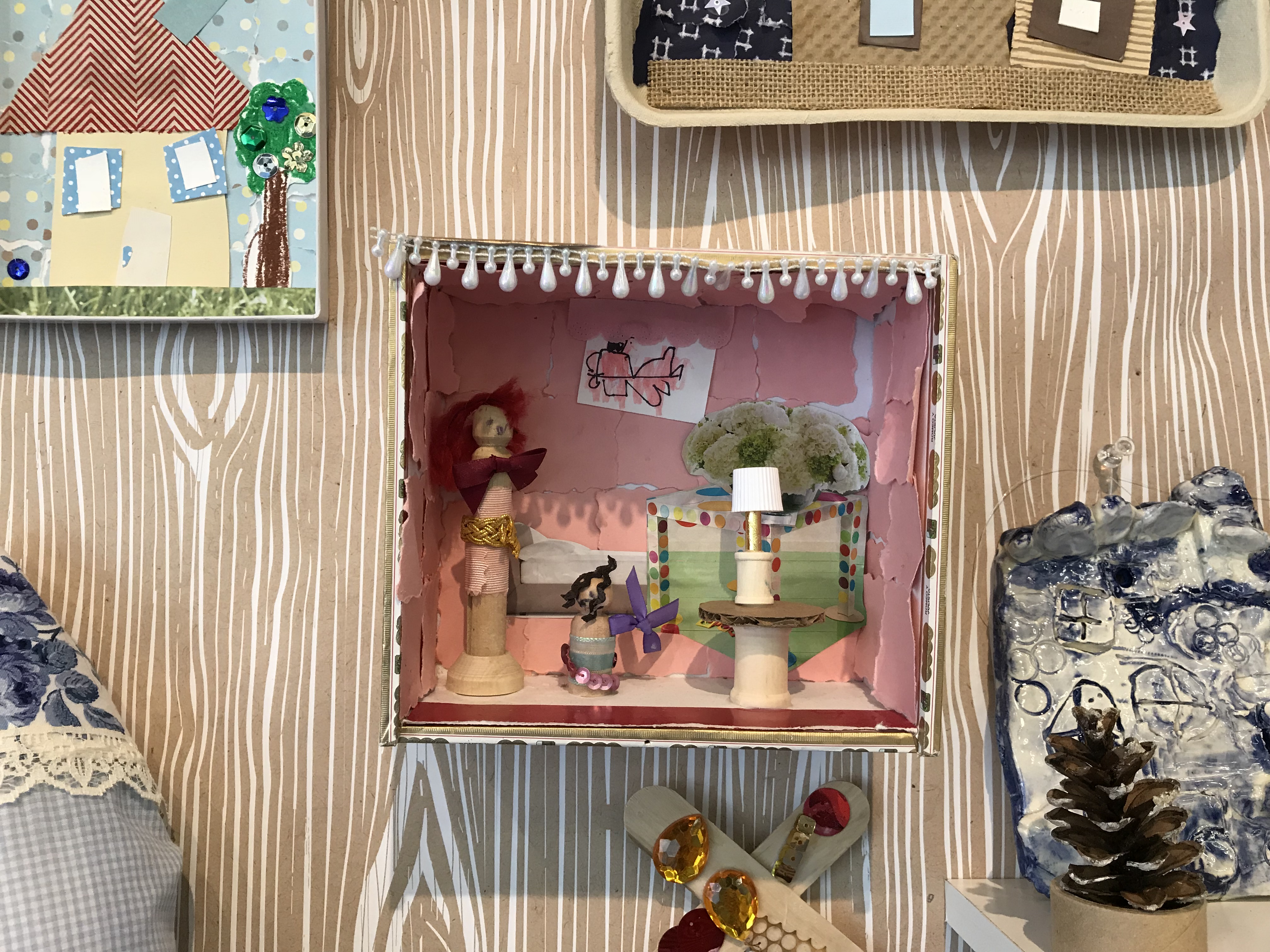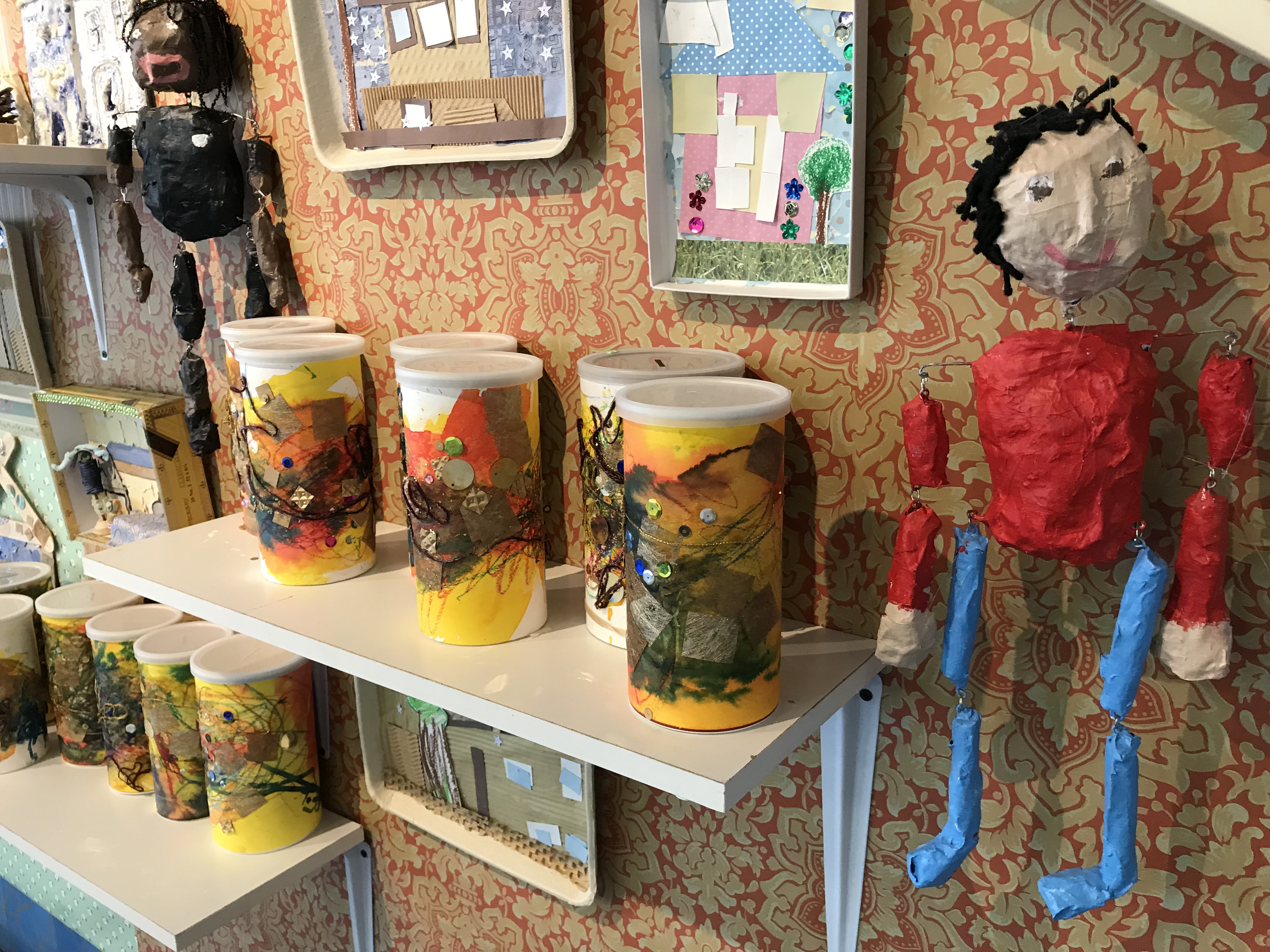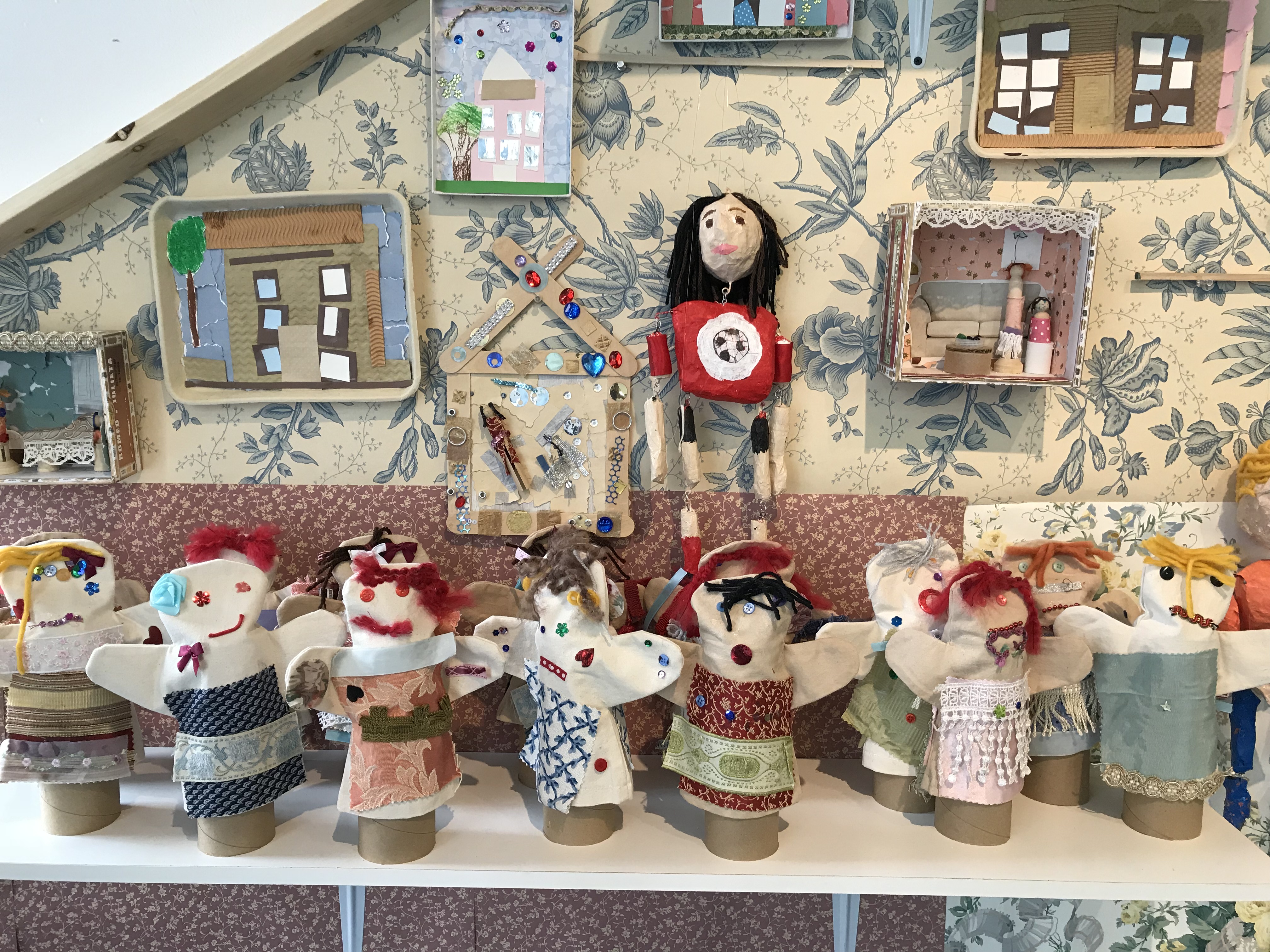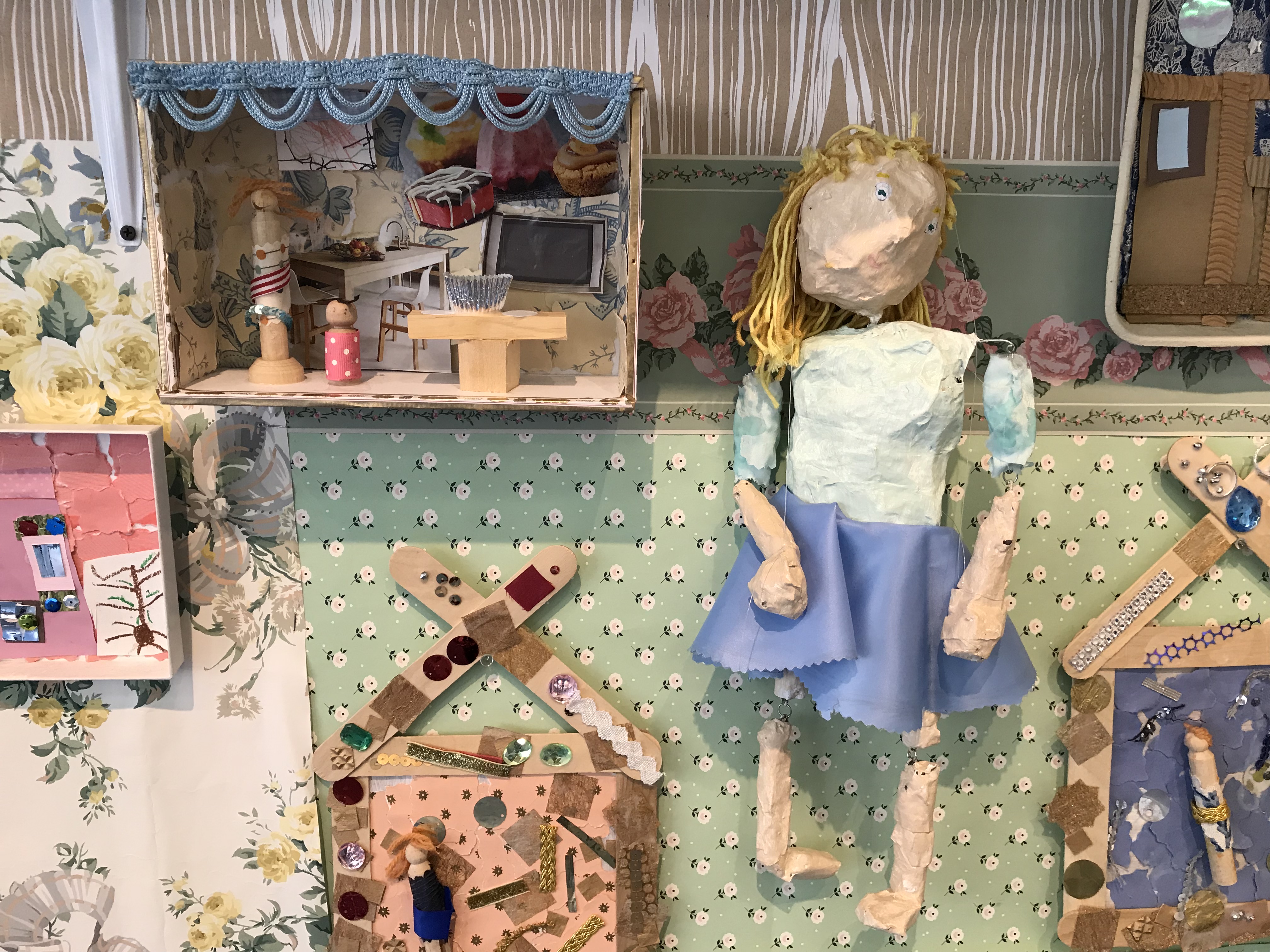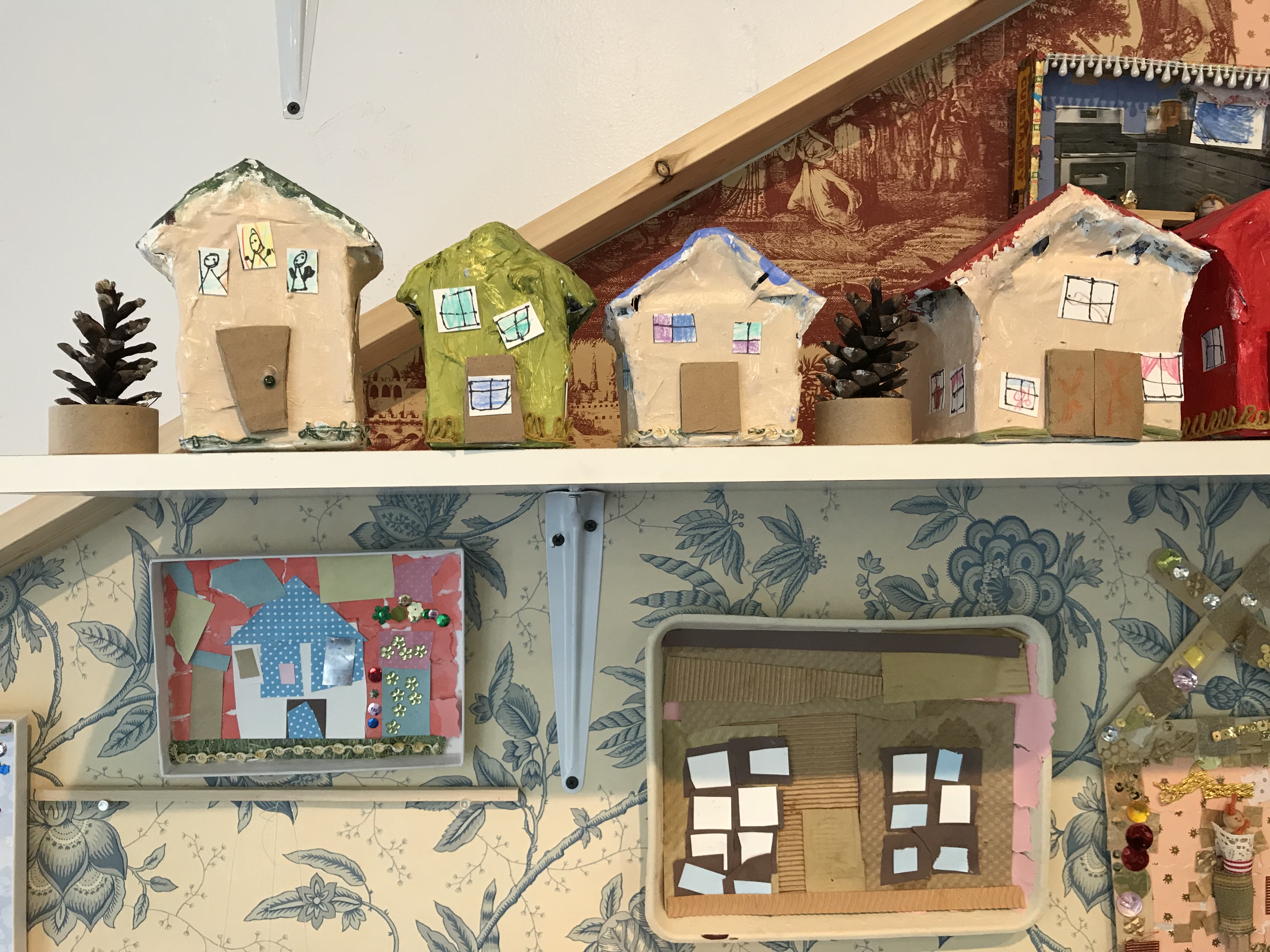 Frederick Brenner: Jews of the Diaspora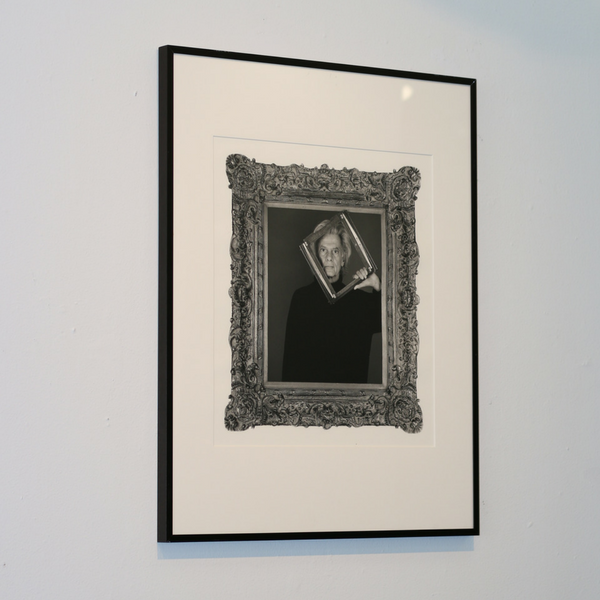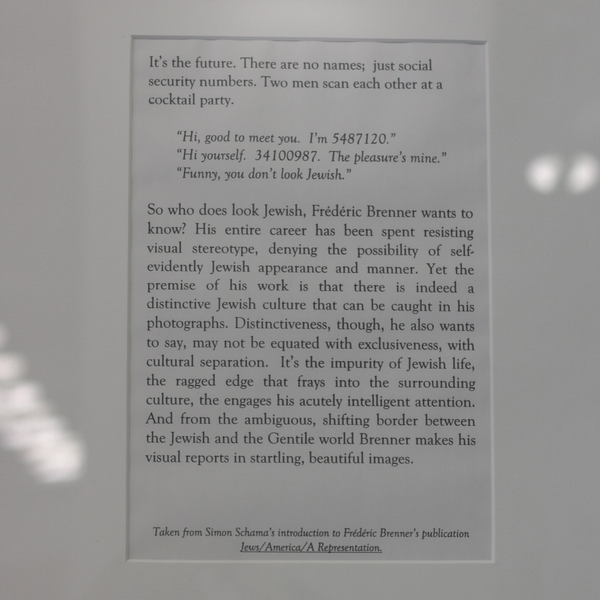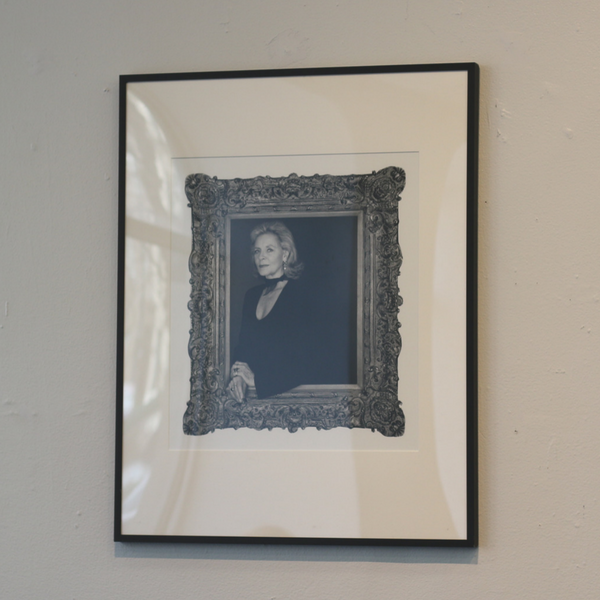 Portraits of the 14th Street Y
Photographs by Bridget Badore
Portraits of the 14th Street Y is a photography project that tells the stories behind the many faces of the 14th Street Y community, including members, staff, teachers, trainers, artists, caregivers, families, and local business owners.
Learn More