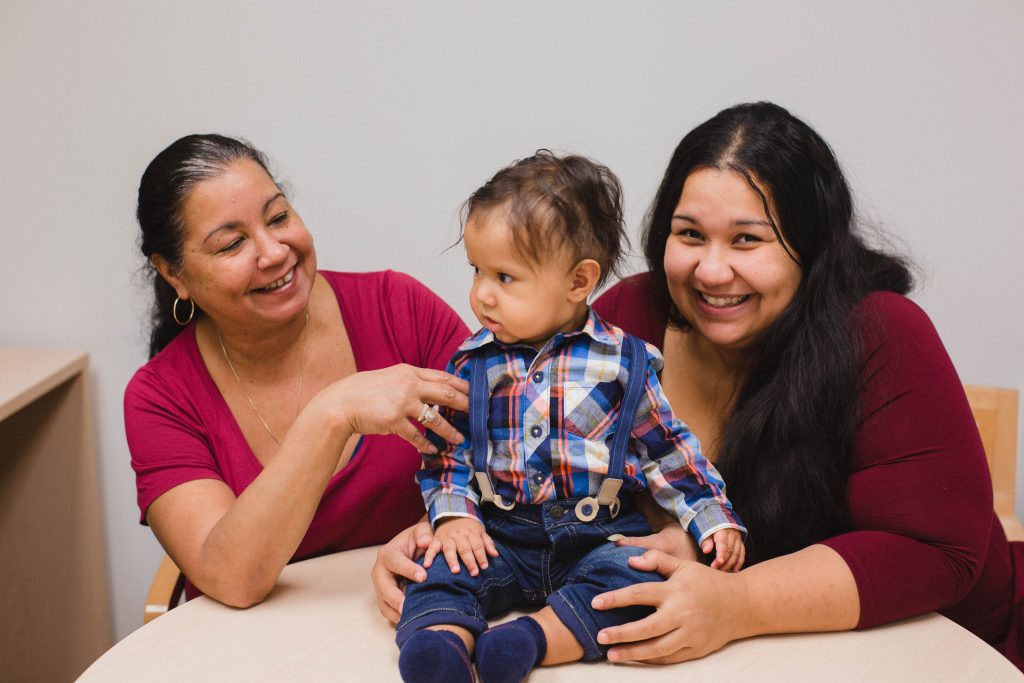 So I've always gone to the neighborhood community centers. We used to have the Henry Street Settlement, which is in close proximity to where the Education Alliance is. Going to dances at the Education Alliance–we used to call it the Edgies. Growing up, I was a young mom. I was able to utilize the different types of services and programs to help me continue school and to help me develop as a young mom. Me and my older sister, we used to take fitness classes together. It was a way for us to bond without having the children around us.
I grew up with the Educational Alliance and I was able to give back. I was working for After School and Camp, and through there I was able to get a position here at the Y. I was able to grow as far as starting with the After School and the Camps, and now I work at the desk helping families and moms who come in through the door. New moms with their babies, they ask what we have here. I let them know about the services and programs that we have for children, and later on they're grateful when they come back, even after their children are 3 or 4 years old. They're really thankful for what we expose them to.
My granddaughter, Trinity, she was able to come to the camp program here–the Y helped me with the financial part of it. My daughter needed childcare for my granddaughter. Traditionally in the family, we take care of one another, so it would have been me who took care of my granddaughter. When I presented this situation to my supervisor, she said we needed to figure out what we can do, how they needed to help me find something because they wanted to have me here. So Trinity was able to come to the camp here, which she loved. The swimming, the socializing–she made a lot of friends. Recently she went to PopUp for Change.
---
Portraits of the 14th Street Y is a photography project by Bridget Badore that tells the stories behind the many faces of the 14th Street Y community, including members, staff, teachers, trainers, artists, caregivers, families, and local business owners. Each year, the unique stories of more than 20,000 New Yorkers is woven into the fabric that makes the 14th Street Y a Downtown home for all.

Learn more about this exciting photography series here. You can also follow along and support the Downtown Stories on Instagram, Facebook and Twitter.