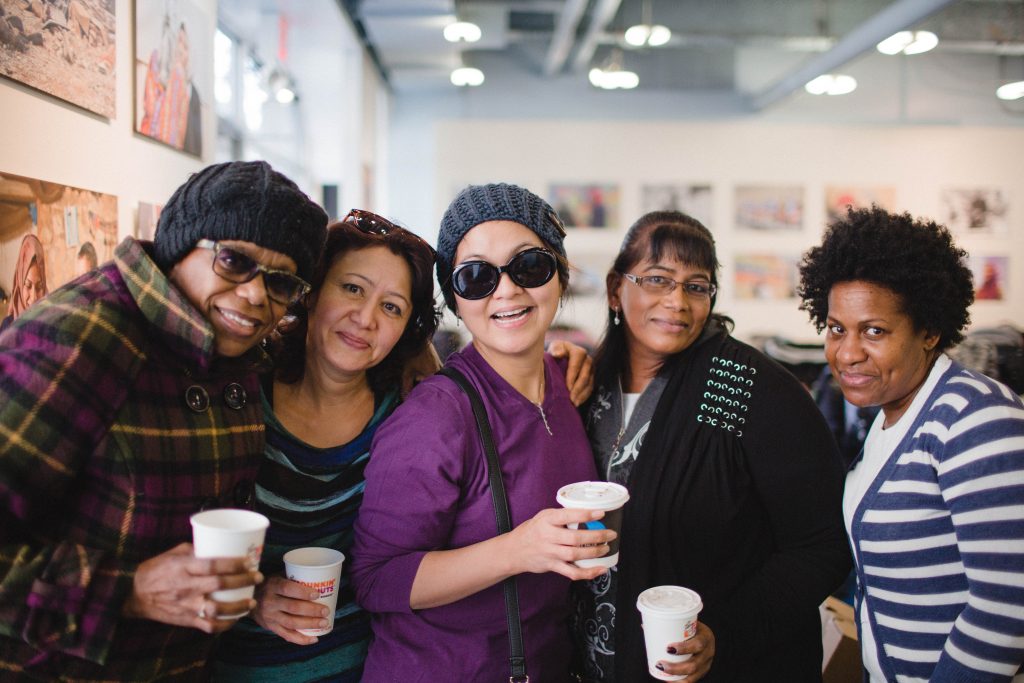 Caregivers Priscilla, Armenia, Ethel, Vidya, and Sonya:
"The 14th Street Y is a very great place, not only for the kids, but for their caregivers as well. We feel very welcome and everyone is so friendly. It's a safe environment for the children and those people taking care of them."
"Being new in the community, I thought I would be so isolated. I'm so happy that I found a lot of friends. I feel so welcome. Now I feel like I know everybody here, and I don't feel alone. Everyone is willing to help you, and then we do the same. When someone is bringing one child upstairs, we all step up to help take care of the other child downstairs. We all take care of each other here."
"Everyone is very friendly, especially the teachers. They're very, very caring. Everybody comes together, they smile. The staff, teachers, nannies, parents–they're all so wonderful."
"I think the 14th Street Y is fabulous! It's good for the kids, and it's a great environment. Us caregivers, we laugh and we talk together, and we really like this place."
---
Portraits of the 14th Street Y is a photography project by Bridget Badore that tells the stories behind the many faces of the 14th Street Y community, including members, staff, teachers, trainers, artists, caregivers, families, and local business owners. Each year, the unique stories of more than 20,000 New Yorkers is woven into the fabric that makes the 14th Street Y a Downtown home for all.

Learn more about this exciting photography series here. You can also follow along and support the Downtown Stories on Instagram, Facebook and Twitter.