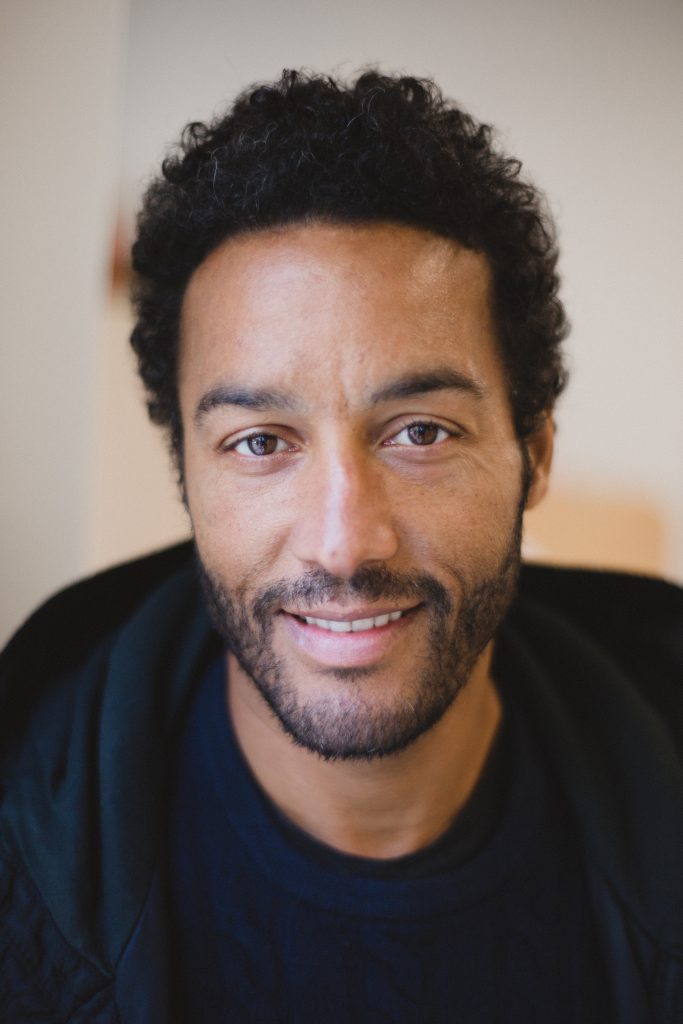 I came to New York for college. I went to NYU here. I was living upstate and went to community college, from there I did a semester at Vassar college, and I decided to leave upstate NY and go to NYU. I wanted to live in the city and get out of the suburbs for once–thought I'd try it out. I haven't left since. I've worked in restaurants, played basketball and football all throughout the city, done modeling and acting in so many places. My life has become exponentially bigger and better from living here. People, culture, news, fashion, style, it's all here in New York.
I used to play basketball in Little Italy with some friends. That run ended and I was looking for a new place to play. I heard about the 14th Street Y back in 2005 and I've been coming since. I really enjoy playing basketball here because it's more of a community center–it's not just a regular gym. There's babies here, to kids, to adults, to teenagers, to people in their 50s, 60s, 70s, and 80s. There's a real sense of community that lives around this area. It's a copy of real life at this gym.
The basketball community here is really involved. A few of them are on the board. I've become involved in the Y as well, and do my part to become a bigger part of the community, since I've been a member here for 12 years. A lot of the guys that play basketball here are really part of the community as well, not just playing ball but being proactive with helping out. From that, it's become more than just a gym. It's become a community in itself, because we come here to play basketball, but we also come here to socialize and it helps us with our lives. If there are any problems with our personal lives, we talk about it, and we have fun. It's more than just basketball–it's become a whole lifestyle for us.
It's a great spot to come. It's more than just basketball, and more than just a gym The people that I see here, I see in the street, I see them at restaurants. There are people from all walks of life: lawyers, doctors, artists, models, actors, writers. That's what's really cool about the 14Y–there's a sense of creativity and a sense of just being.
---
Portraits of the 14th Street Y is a photography project by Bridget Badore that tells the stories behind the many faces of the 14th Street Y community, including members, staff, teachers, trainers, artists, caregivers, families, and local business owners. Each year, the unique stories of more than 20,000 New Yorkers is woven into the fabric that makes the 14th Street Y a Downtown home for all.

Learn more about this exciting photography series here. You can also follow along and support the Downtown Stories on Instagram, Facebook and Twitter.