Today is International Day of Friendship, a day to celebrate the idea that friendship between peoples, cultures, and individuals can build bridges between communities. The 14th Street Y embodies a friendly and supportive spirit amongst all of our community members, especially staff. 14Y's Jacob Ross and Jacob Waltuck deeply cherish their amazing friendship and here is how they would describe it:
Jacob Ross says,
"Celebrating the International Day of Friendship makes me think of my good friend Jake Waltuck, who always brightens up my day. Jake and I have been close since we first met at school in 2008. We became good friends because we liked a lot of the same things, including movies, anime, music, and going out to eat. For a few years we were both part of a music program where we would sing rock songs together. The two of us also participated in an athletics program where we would go swimming, play basketball, and toss around the Frisbee. Jake has always made me laugh and is a great person to spend time with. It makes me feel really good to be able to call him my friend."  
Jacob Waltuck states:
"Since International Day of Friendship is on July 30, I would like to discuss my pal, Jacob Ross. This is to place emphasis on the importance of friendship, especially during the COVID-19 pandemic.
The two of us met in high school. I grew to like Jacob because of his sharp wit and friendly nature. We went to the movies together and took turns choosing them. One of the best times I had with Jacob was going to his place for New Year's Eve, especially involving his company and us watching the ball drop. Another was going to and exploring Fire Island with him on August 15 and 16, 2017. I'll come out and say it: Jacob Ross is a very special buddy to have."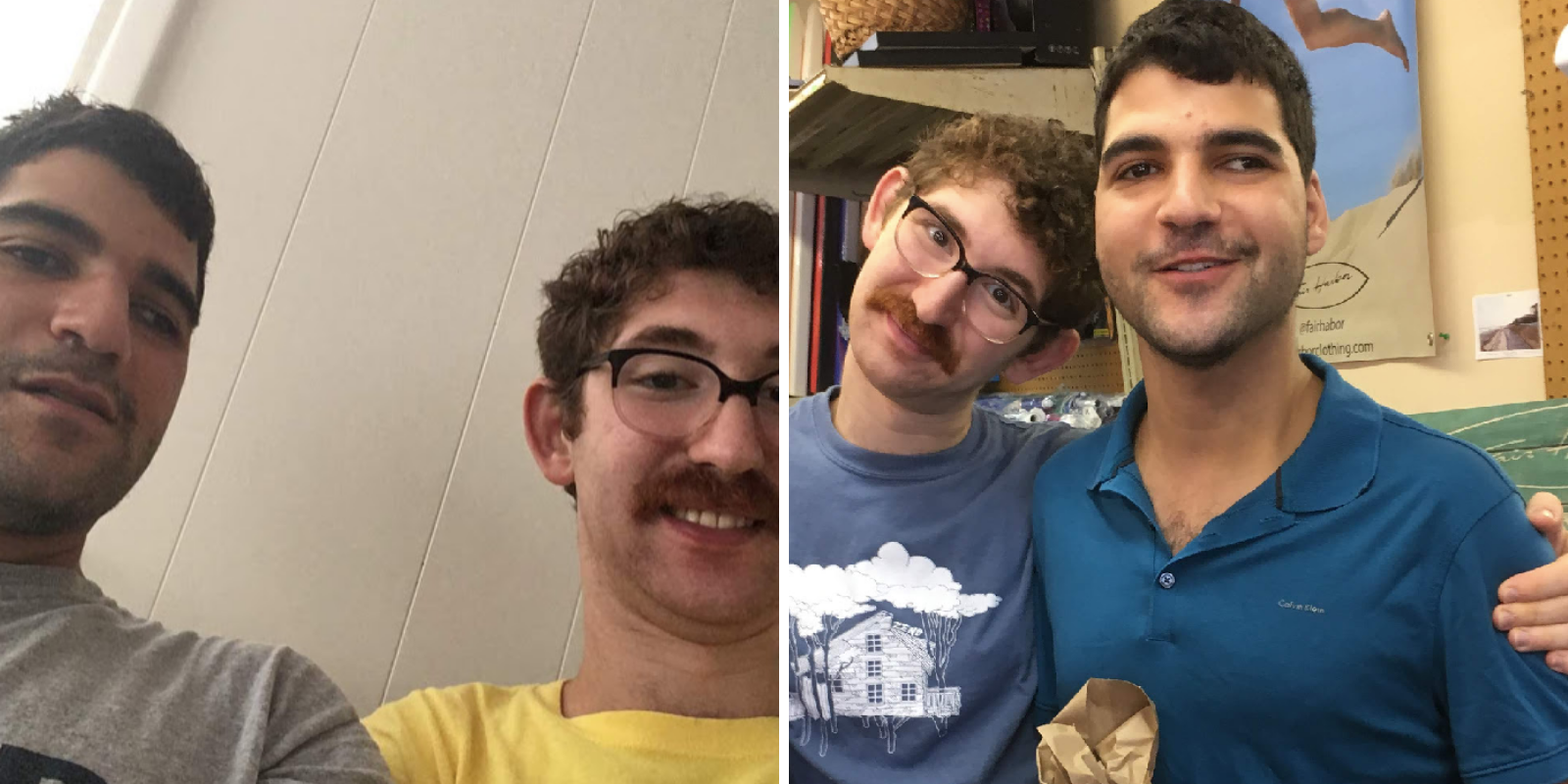 Now that you have learned a bit about the Jacobs' remarkable friendship, think about your own close friend(s). What are the most special times you had with them? What do your friendships mean to you? After thinking about the answers to these questions, we encourage you to show your appreciation towards them simply because they make your life extra special. Today is a great day to do so.
---
Jacob Ross has supported the 14Y Membership and Marketing Departments at the 14th Street Y, and is involved in employment support programs through JobPath.
Jacob Waltuck has enjoyed working in the Arts + Culture and Marketing Departments at the 14th Street Y. He also enjoys acting, visual art, and theater, and is involved in employment support programs through JobPath.