Shana Brady
Personal Trainer & Fitness Instructor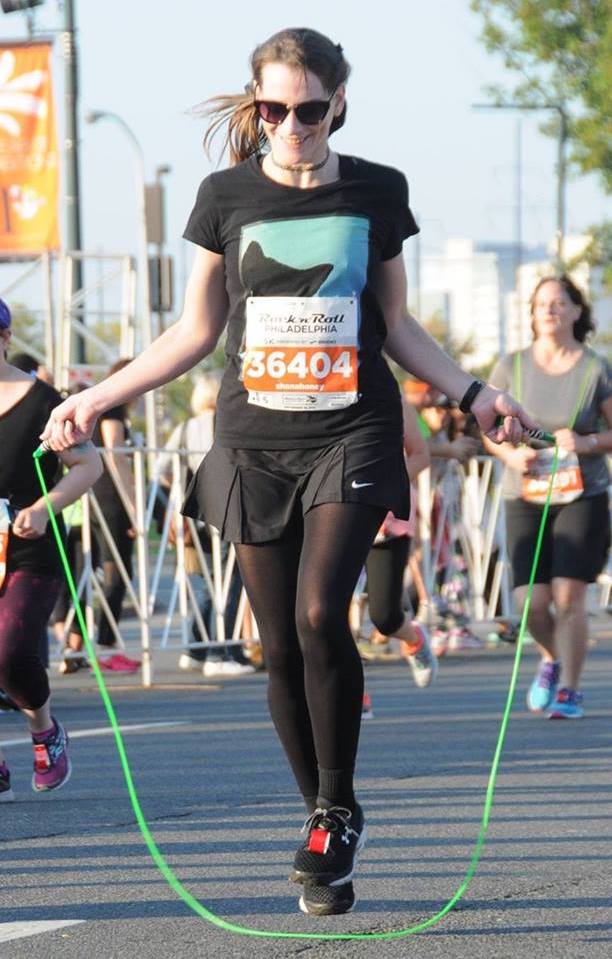 Shana Brady
Since 2006, I have been providing fitness coaching to people of all ages and backgrounds in a wide range of settings from corporate fitness centers to private homes to the playground.
I have always been fascinated with movement and the potential of human performance. From the moment I could stand up, I was constantly moving and climbing. I learned to swim as a baby and spent much of my earliest years climbing in the playground or scrambling up mountain trails and over rocky coastlines. I participated in dance and gymnastic classes, spending every spare moment rehearsing in whatever space was available. As a young adult, I carried on the movement practices I learned on my own but never considered going to a health club or taking a fitness class until I was in my 30's. After starting a membership at a community health center, it was a joy to discover this great way of working out stress and anxiety and getting to meet new people. Working full time and going to school, it was often my only social interaction. I really think it saved my sanity and helped me get through school.
Relating to the world through movement was so fascinating to me that exercise physiology became my focus of study. I was especially overjoyed when I took one of my first fitness classes, Punk Rope, in 2005 which began my concentration on rope jumping for fitness. I began working with the creator of the class, Tim Haft, to design and market training workshops for professional development. Subsequently, after completely my degree, I began working in corporate fitness and started training clients privately after getting my certification in 2006. Training is my passion and the subtleties of the physiology of movement never cease to fascinate me.
---
EDUCATION
BS, Nutrition & Exercise Science
Queens College, 2006
CERTIFICATIONS
Certified Personal Trainer, American Council on Exercise, 2006
Certified Exercise Physiologist, American College of Sports Medicine, 2007
Certified Corrective Exercise Specialist, National Academy of Sports Medicine, 2011
Precision Nutrition Level 1 Certified Professional, 2017
FMS Functional Movement Screen, Level 2
Certified Punk Rope Instructor, 2006
Adult/Child CPR/AED & First Aid, American Red Cross, 2019
FUN FACT
I attended art school for 2 years after high school, learning anatomy through drawing classes many years before learning it in exercise physiology.
Follow Punk Rope on Facebook, Twitter, and Instagram
Philosophy
I can guide you to be in charge of your health. I will work with you to find a way of movement that pertains to your individual needs for improving your fitness. Exercise training can improve your physical shape and make you feel great about life.