Supporting The Entire Community
The 14th Street Y values providing accessible, supportive, and joyful spaces for all members of our community.
We strive meet people where they are, from neurotypical folks to neuroatypical folks and those who identify as having cognitive, intellectual or developmental disabilities.
Our inclusive programs are open to children and adults of all abilities. While the COVID-19 pandemic has put a temporary pause on our in-person programming, we are fully committed to continue providing accessible programming when deemed safe to do so.
Interested in inclusive programming at the 14th Street Y? Please scroll down and complete the Inclusive Programming Interest Form.
If you're interested in learning more about obtaining a Medicaid/Medicare waiver and Self-Direction through OPWDD (Office of People with Developmental Disabilities), please  contact Cayle White, 14Y's Benefits Coordinator, at CWhite@14streety.org
.
---
Contact Us
Email Mallory Stehle, 14Y's Associate Director of Youth Programming + Inclusion Initiatives, at MStehle@14streety.org with any questions about our Inclusion programming.
You can also click here to schedule a virtual coffee date.
*Open to all abilities, including children with disabilities/special needs or children who need any additional supports.  
---
Theatre Classes from 14Y Partner Chickenshed Players
Grouped by age, Players learn singing, movement, storytelling, and sign language in a no-auditions, nurturing environment. Specially trained Teaching Artists lead diverse participants as they collaborate in the creation of theatre. Young people from traditional/typical experiences work side-by-side with those who face physical/neurological challenges or other historic barriers to participation. All participants are empowered to become part of a fun, successful theatrical community.
For class list and registration information, please visit our Youth Classes page. 14Y Members receive a 14% discount on class registration with coupon code 14Y.
Anyone can take a free trial class at Chickenshed Players! Just select "Trial Player" at registration as the player option.
---
KOL Program for Children and Teens with Special Needs
We are currently taking all necessary precautions to protect our community from COVID-19. When it is deemed safe to resume in-person programming, we will let you know! If you do not already receive 14Y emails, please sign up here.
The 14th Street Y's KOL Program (Kindness. Openness. Love) is a weekend recreational program for children and teens, ages 4 to 17, who are diagnosed level 1 or level 2 on the autistic spectrum or have developmental differences, such as ADHD and language delays. KOL cultivates a supportive community among parents and caregivers who have a space to come together and share resources and advice.
New to the KOL Program?
For questions and more information, please contact Mallory Stehle, MSW, Associate Director of Youth Programs + Inclusion Initiatives, at Mstehle@14streety.org.
KOL Values:
Community
As the parent of a child with special needs, you seek community – for your child and for yourself.  We proudly offer a range of programming for members with special needs and their families.
For your child, we offer a variety of engaging classes where they can socialize and gain new skills. For parents and caregivers, we offer classes on caring for your child, bringing you together with child development experts and fellow parents who understand the unique joys and challenges of raising a child with special needs.
Inclusion
Inclusion is at the heart of the KOL Program. The 14Y welcomes neighbors of all ages, stages and abilities, and we offer opportunities for children with special needs to grow alongside their peers of different ability levels. For example, we offer Learn to Swim classes taught by certified water safety instructor for children of all ages and ability levels, including a class specifically designed for children with special needs.
In addition to our weekend class offerings, we are proud to offer children and teens with special needs the opportunity to spend a summer in the country. New Country Day Camp, the 14Y's summer camp at the Henry Kaufman Campgrounds, welcomes all children, including those with developmental differences.
Socialization
Our on-staff child development experts understand that socialization is a critical part of your child's growth, so all our classes are designed with the social aspect in mind.
Our arts and messy play classes are designed to encourage creativity and expand your child's modes of self-expression. Our sports and movement classes will help your child improve both their coordination and their collaboration skills. Whatever class your child participates in, they will make new friends and gain confidence in themselves!
---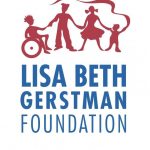 Our inclusion services are generously supported by the Lisa Beth Gerstman Foundation.
---
Inclusive Programming Interest Form
Please use this interest form to provide your contact information, submit questions, and suggest inclusive programming you would like to see at the 14th Street Y.
14Y Blog
Helpful resources and advice from our inclusion specialists