Comedy
Comedy at the 14th Street Y
#NASTYWOMEN – A Night of Female Resistance
Presented by Educational Alliance and The 14th Street Y
#NastyWomen is a female resistance comedy series that was incubated at the Theater at the 14th Street Y on January 18, 2018 ahead of the Women's March. Due to its success, it's been inaugurated into a Monday-evening comedy series with four upcoming shows, listed below.
Past performers have included Jena Friedman, Sasheer Zamata, Aparna Nancherla, Emmy Blotnick, Janelle James, Marina Franklin, Emma Willmann,
Catherine Cohen, Ziwe Fumudoh, Amanda Duarte, Anna Drezen, Gina Yashere, and Maria Shehata.
Upcoming #NastyWomen Comedy Shows:
November 12, 2018
January 28, 2019
April 15, 2019
May 20, 2019
Past Shows:
#NASTYWOMEN – A Night of Female Resistance
Presented by Educational Alliance, The 14th Street Y
In partnership with Jewish Plays Project.
Monday, June 4 // 7:30 PM
Comedy meets theater in the third #NastyWomen Show. Join us for an all-female ensemble of stand-up comedians plus a special comedic theater performance. Hashtags, gasps, banned words, and every emoji  welcome.
Amanda Duarte will host this hilarious evening of political comedy featuring three ferocious female voices: Anna Drezen, Gina Yashere, and Maria Shehata
I and J (Comedic Play)
A short comedic play about Ivanka and Jared on Shabbat, watched over by their secret service goy….uh, guy!
Playing Ivanka is Molly Griggs, star of Hello, Dolly! on Broadway, and Charles Socarides, an actor known for When We Rise (2017), Madam Secretary (2014), and Virgin (2003).
This comedic play was originally commissioned at the Open Festival of the Jewish Plays Project in 2017.
About Playwright Susan Bernfield
Susan's plays and solo performances have been presented or developed at, among others, EST/First Light Festival, People's Light & Theatre Company, O'Neill National Playwrights Conference, New Harmony Project, Huntington Theatre Company, Ice Factory Festival, living rooms around New York City and of course New Georges, the theater company she founded in 1992.
About Director Pirronne Yousefzadeh
Pirronne develops and directs new work in New York and regionally. She is a Usual Suspect at New York Theatre Workshop, and recipient of the Sagal Fellowship (Williamstown), Denham Fellowship (SDC), and Drama League Fellowship, among others. MFA, Columbia University. Member, SDC. Upcoming: Heartland by Gabriel Jason Dean (Geva; world premiere).
A haiku conversation:
duck and weave woman
everything we hold so dear
fought for in the ring
– LA Markuson, The Haiku Gal*
knock em out, then bow
the bell has rung, time to march
go grab what is yours
– Laura Beatrix Newmark, Culture Producer at the 14th Street Y**
just a bit of blood
we never give a discount
or wear velvet gloves
– LA Markuson, The Haiku Gal*
*LA will be composing haikus at #NastyWomen - A Night of Female Resistance Comedy
**Laura is producing #NastyWomen - A Night of Female Resistance Comedy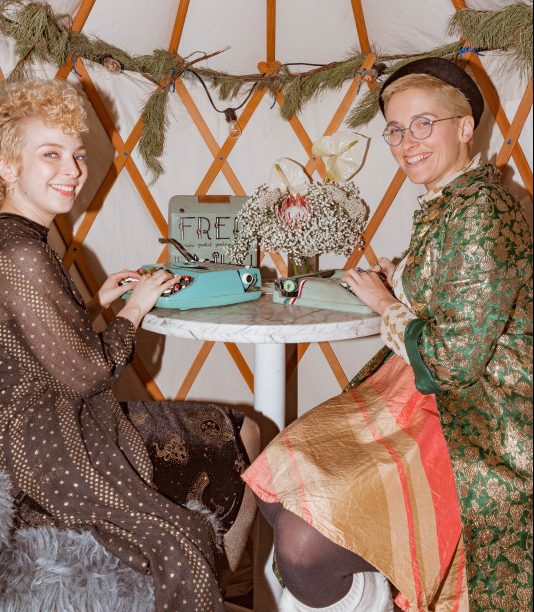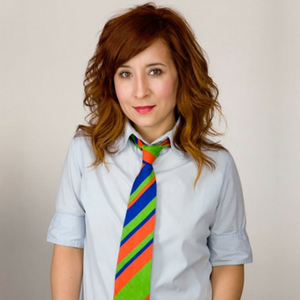 Amanda Duarte is a writer-performer and the host of the monthly variety show Dead Darlings in New York City. She has contributed to The New York Times, The New Yorker, A is for, NewNowNext, Town and Country, Marie Claire, and High Times, among others. She co-stars with Becca Blackwell in the itinerant "It's That Time of the Month Show with Snatch Adams" and can frequently be found screaming about abortion in sequins on stages throughout the city.
She co-created Pussy Grabs Back with New York Times Gender Editor Jessica Bennett. She is newly single and seeking a nice person of any or no gender to financially dominate.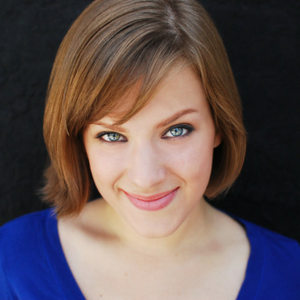 Anna Drezen is a comedian, writer, and actor living in Brooklyn, NY. She is currently a writer for Saturday Night Live. She regularly performs stand up and sketch comedy at the Upright Citizens Brigade Theatre, the People's Improv Theater, Union Hall, the Annoyance, and other clubs across the country.
She is the editor-at-large of Reductress, a satirical women's magazine (Forbes, " Best Websites for Women"), and is the coauthor of Reductress' debut humor book, How to Win at Feminism (HarperOne). Anna co-wrote the viral Tumblr-turned-book How May We Hate You? (Potter Style) about her experiences working as a concierge in Times Square.
She's written for Cracked, MTV, Thought Catalog, Nylon, the Daily Dot, and has been featured in videos on CollegeHumor, Above Average, Buzzfeed, and the Funny or Die. Her sketch group Gentlemen Party ("intensely funny surrealist comedy" -Time Out NY) has performed at the PIT, Chicago Sketchfest, the Del Close Marathon, and the Museum of Modern Art. Anna is also a member of the Story Pirates, an educational organization that performs hilarious stories written by kids. NYU Tisch grad. She loves soup.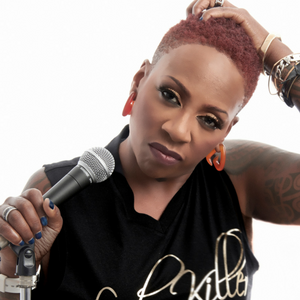 Gina was born & raised in London UK, of Nigerian parents, and previously worked as an elevator engineer for Otis.
She broke onto the American comedy scene with her appearances on Last Comic Standing (NBC), where she made it to the final 10, and then never went home!
Gina went on to be named one of the top 10 rising talents in the Hollywood Reporter.
She is also known in the US for being the only British comedian to ever appear on the iconic Def Comedy Jam, as well as for her hilarious appearances on The Tonight Show (NBC), Crashing (HBO), @Midnight on Comedy Central, her two separate 1 hour Stand Up Specials, Laughing To America & Skinny B*tch on The Starz network (US), & Showtime, & now as the British Correspondent on Comedy Central's The Daily Show with Trevor Noah.
Her 3rd Stand Up Special, Gina Yashere: Ticking Boxes, filmed at the iconic 02 Brixton Academy, London, in front of over 2000 of her fans, was sold to NBC owned, Seeso TV in the US, in 2017, and she has since shot a 4th stand up Special for Netflix, which is currently garnering rave reviews on the network.
Gina has performed numerous times at the prestigious Just For Laughs Comedy Festival in Montreal and Toronto.
Feature films appearances have included Kiss Kiss Bang Bang and Mr. in Between, and she has also appeared on the West-End stage in The Vagina Monologues.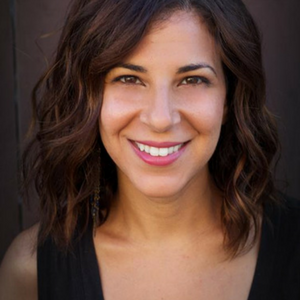 Maria is an American comedian quickly making a name for herself in the UK.
Maria's been seen on Channel 5's Greatest Celebrity Wind-Ups…Ever! and heard on BBC's Breaking the News and BBC Radio 4. Her writing has been published in Modern Love in the New York Times. Maria's stand up has been featured on Comedy Central's The Watch List, Showtime's Bridging the Gap, and Nuvo TV's Stand Up and Deliver. She was one of six comedians featured in the series The Cradle of Comedy and appeared in the film 100 Jokes.
Maria is winner of Best Comedian at the Hollywood Festival of New Cinema, and Best Comedy at the Miami Web Fest where she was nominated for Best Actress. Maria was also shortlisted as one of the Five Best New Performers at the 2017 Edinburgh Fringe by The 99 Club.
Maria is in the upcoming film Brand New Old Love, Seeso's Hidden America with Jonah Ray, and the documentary Just Like Us now available on Netflix.