Faithful Witness Gallery Opening & Reception
A Solo Exhibition by Mike McManus  
July 6 @ 7:00 PM

-

9:30 PM
Event Details
July 6 @ 7:00 PM

-

9:30 PM

Free
Faithful Witness Gallery Opening & Reception
A Solo Exhibition by Mike McManus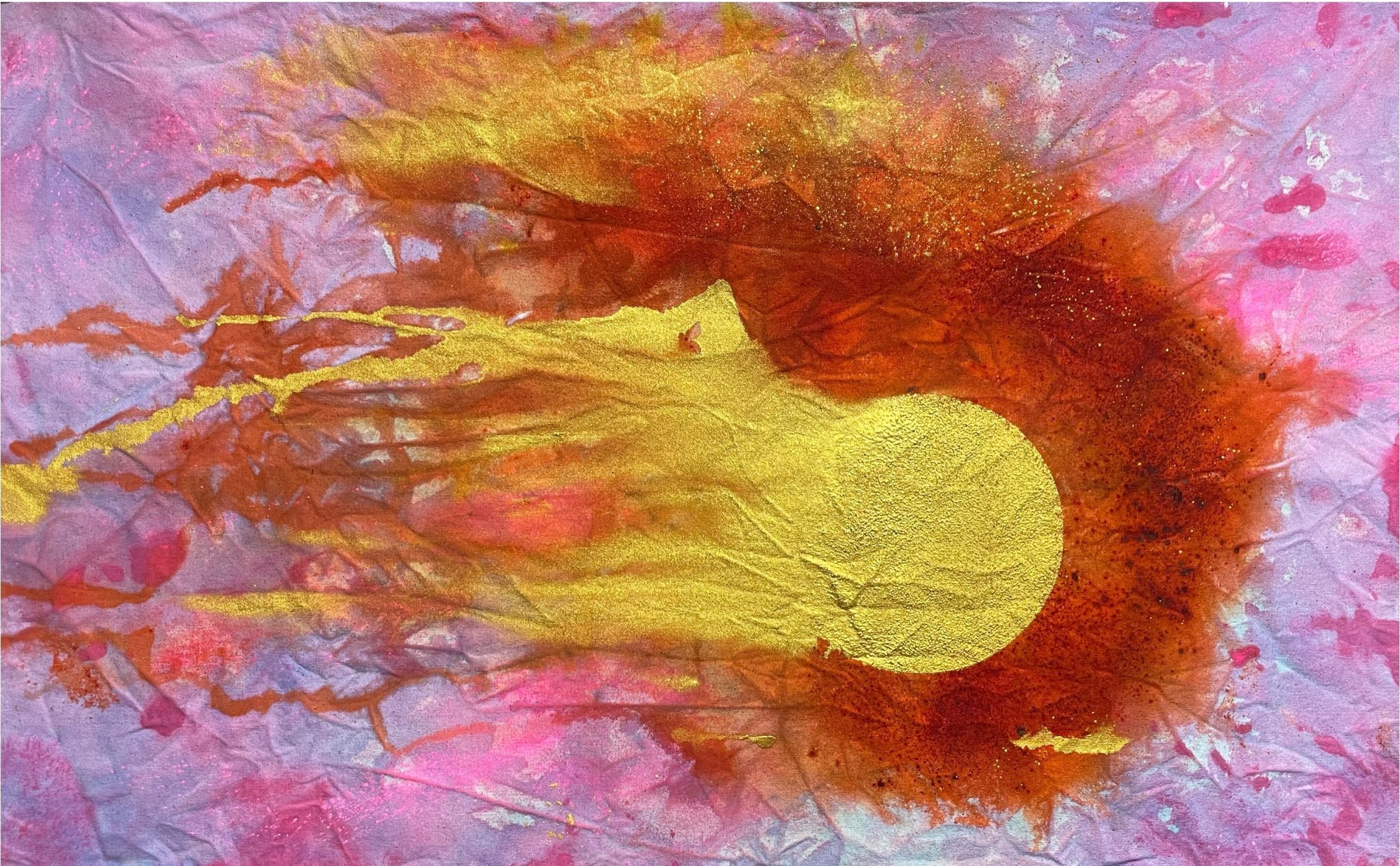 A Solo Exhibition by Mike McManus  
Thursday, July 6 | 7:00 – 9:30 PM  
Don't miss the gallery opening of Faithful Witness, a solo exhibition by local artist Mike McManus, then join us on the 14Y rooftop for a fun afterparty with your downtown community (weather permitting).
Mike McManus' Faithful Witness explores converging styles of therapeutic and spiritual practices of art making. Steel, paper, fabric, and dye inform the aesthetic of the work, as do the contrasting processes of manipulation and allowance of these materials.
McManus' Prayer Language series are utterings with ink and oil stick and a groaning of his spirit burnt through steel. The result is a visual "speaking in tongues" a communication with God through spirit, aesthetically grown out of a fascination and practice of Asian calligraphy and New York streetcore graffiti styles.
Paired with his dyed canvases, McManus floats between precise markings and release of control, allowing the unexpected flow of the dye to work together with his hand. Different attributes of a whole being. McManus has employed dying techniques in a mimic of the sky and its changing shapes and hues. The sun and the moon, centerpieces of this space.
About the Artist
Mike McManus, artist, performer and designer, was born and raised and lives in New York City. With a background in theater, dramatic writing and art history, McManus has been performing in live art, theater and film since 1999. Creating in the visual arts, McManus works mainly with metal; welding and forging steel and copper. He also maintains a heavy practice of works on paper and canvas utilizing traditional and non-traditional materials. McManus has curated and had his artwork featured in numerous exhibitions in and around NYC since 2009.
In May 2022, McManus taught Frida's Flower Crown making workshop at Hudson River Museum and had his fourth solo exhibition entitled Dirty Flowers: For the Heart of NYC, at LUME Studios, Feb. 14, 2022, with recording artists Infinity Song.
His Prayer Language series was featured as part of "Many Ways to Raise a Fist," a dance performance by Jerron Herman at the Whitney Museum of American Art during the 2019 Whitney Biennial.
McManus is currently Urban Studio Unbound's Artist In Residence at Warburton Galerie in downtown Yonkers. Mike McManus is old school Hip-Hop and blue collar. He loves Jesus and loves people. New York City is alive in his blood.
Instagram: @mikemcmanus.nyc | Website: https://remnantstudio.nyc/