Kids
Special Needs KOL Program: Teens and Tweens
---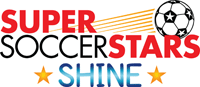 Super Soccer Stars
Super Soccer Stars Special Needs is a unique program created exclusively for children with developmental disabilities. The program helps children incorporate into their lives notions of structure and task completion through entertaining and engaging soccer activities. Our unique age-specific, special needs curriculum is designed by a combination of early childhood, behavioral, ABA and soccer specialists to ensure that each child is learning, building self - confidence, enhancing social skills, and having a blast from the first moment on.
Saturdays
Ages 12 - 17 Years, 10:50 - 11:35am


Play Capoeira
Capoeira is a Brazilian form of martial arts that combines dance, music, and simple acrobatic moves. It is played as an interactive game inside a circle with music and songs. Capoeira helps to develop motor coordination, balance, flexibility, and an awareness of space. Students gain confidence in their physical abilities. Skills developed include focusing, communication, and socialization. The class promotes achievement, leadership, and community through focus, discipline, and respect (FDR).
Saturdays
Ages 12 - 17 Years, 11:40 - 12:25pm

Musicworks
Music is a proven means to providing emotional comfort and relief in ways which can be adapted to meet the needs of individual children. Exposure to various styles of music, sounds, rhythm and song provides a therapeutic environment and allows children to explore different cognitive modalities. MUSICWORKS--duos and trios comprised of a rotating cast of professional performers and teachers--encourages creativity, helps increase a child's confidence, focus, leadership and learning through playing instruments, singing, and improvisation.
Saturdays
Ages 12 - 17 Years, 12:30 - 1:15pm

ARTS Rx - Creative Movement
Movement creates a link between feeling, thought, and action by connecting mind and body. It seeks to improve self-esteem and relieve stress with increasing self-awareness. The ARTS Rx program utilizes movement to focus on the emotional, cognitive, physical, and social integration of the individual. It helps a child to express and deal with emotions, helps them to communicate, and further develops social integration skills.
Saturdays
Ages 12 - 17 Years, 1:25 - 2:10pm



ARTS Rx - Arts
Many individuals with autism think visually "in pictures". Art therapy is the therapeutic use of art making as a form of expression which can open doors to communication. The ARTS Rx program utilizes art making within the group setting to foster social skills and provides a framework for increased self awareness and emotional expression.
Saturdays

Ages 12 - 17 Years, 2:15 – 3:00pm


To apply for all other classes please fill out the intake form.

---
For more information contact [email protected] or at (646) 395-4339. The KOL program is funded in part by generous grants from, The FAR Fund, the J.E. and Z.B. Butler Foundation, and the Oppenheimer Haas Foundation.