The Season of Jewish Culture
Making Jewish culture accessible and meaningful to all
ABOUT THE SEASON FOR JEWISH CULTURE
The 14th Street Y is a beacon for Jewish life and culture for the East Village and the Lower East Side, the longtime center of American Jewish culture. Our innovative cultural programming features culture makers of all kinds — artists, performers, storytellers, writers.
The 2019 Season of Jewish Culture, spanning the months of April through June, includes nearly 20 performances and events, making Jewish culture accessible and meaningful to a wider audience. Both in the beautiful, renovated Theater at the 14th Street Y and at well-regarded venues around Downtown Manhattan, The Season of Jewish Culture brings our neighborhood's Jewish heritage into the future.
We Want Your Support
Help bring innovative Jewish cultural programming to Downtown Manhattan.
Donate
Inquire About Corporate Sponsorships
14th Street Y sponsorship support the Season of Jewish Culture programs, while enjoying heightened recognition, visibility, and year-long benefits.
Contact Us
The Season of Jewish Culture Event Series
FREEDOM'S FEAST: A MULTIFAITH SEDER
Saturday, April 20 at 6pm (Judson Memorial Church)
Lab/Shul partners invites communities, families and individuals to
come together for a catered and programmed feast, led by partners in
the pursuit of justice and liberation: faith and civic leaders, artists and
activists. Our theme is the urgent need to welcome refugees, immigrants,
and asylum seekers into our homes and hearts.
RSVP
MIMOUNA – A Muslim Jewish Moroccan Celebration
Sunday, April 28 at 6pm (14th Street Y)
A Jewish-Moroccan festival of music and food—an immersive experience.
RSVP
YOM HASHOAH – HOLOCAUST MEMORIAL DAY
Wednesday, May 1 at 7PM (Manny Cantor Center)
The DJL community joins together on this somber occasion in a ceremony
commemorating Holocaust Memorial Day on the Lower East Side. We
remember the past and vow to not make it prologue.
RSVP
YOM HAZIKARON: ISRAELI MEMORIAL DAY
Tuesday, May 7th (Various times and locations)
Downtown Jewish Life remembers fallen Israeli soldiers and victims of
terrorism with a variety of events.
Coming Soon
YOM HAATZMAUT – Hatikvah 6 at SOBs
Monday, May 13 at 7:30 pm (SOBs)
DJL celebrates 71 years of the State of Israel. Come see electrifying
Israeli Band Hatikvah 6 and after party with DJ Omri Anghel.
TICKETS
SHABBATON ATZMAUT – Pause/Play
Saturday, May 11 from 3:00 to 6:00pm (14th Street Y)
71 looks different from every vantage point—but whether you are 3 or 93
it is a cause for celebration! Come celebrate Israel's 71st Birthday through
the diverse flavors and cultures of Israel from hummus making to Israeli
dancing, gaga to sing-a-longs.
RSVP
JERUSALEM DAY STUDY AND CONVERSATION
Friday, May 24 at 7:30 pm (Judson Memorial Church)
The first session of Israeli Midrasha, a laboratory for Israeli identity, led
by Lab/Shul's Rabbi Amichai Lau-Lavie and Ophir Tal, Shaliach of the
14th Street Y. The theme: Jerusalem! With drink, poetry, and storytelling,
we'll discuss what Jerusalem means (or doesn't) to Israelis in New York.
Hebrew-friendly.
Coming Soon
LABALIVE III: LIFE + DEATH
Thursday, May 23 at 7:30pm (The Theater at the 14th Street Y)
LABAlive III features music and performances by fellows—plus a
fascinating teaching session from Liel. Reception following with
refreshments. $20 pre-sale, $25 at the door.
TICKETS
Tikkun Leil Shavuot Celebration
Sunday, June 9 from 3:00pm – 6:00pm (14th Street Y)
Family event hosted by the 14th Street Y on Sunday, June 9.
Coming Soon
ABOUT THE 14TH STREET Y
The 14th Street Y is a vibrant community center grounded in the belief that contemporary Jewish sensibilities can be a source of inspiration, connection, and learning for the individuals and families we serve throughout downtown Manhattan. We focus on health and fitness, education and enrichment programs, and innovative arts and cultural programming.
We serve more than 26,000 people annually with a variety of community programs. The 14th Street Y is part of Educational Alliance, whose network of community centers also includes the Center for Recovery and Wellness, the Manny Cantor Center, the Sirovich Center, and Educational Alliance Community Schools.
ABOUT EDUCATIONAL ALLIANCE
Educational Alliance brings together and partners with diverse communities in Lower Manhattan, offering individuals and families high-quality, multi generational programs and services that enhance their well-being and socioeconomic opportunities. We are proud of our legacy as a Jewish organization and we provide high-quality, transformational services and programs to all New Yorkers through our network of community centers. As we have for 130 years, we offer best-in-class programming–now across 15 sites—focusing on a mix of education, health and wellness, arts and culture, and civic engagement.
PARTNERS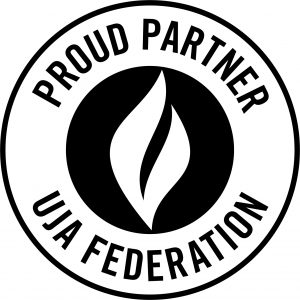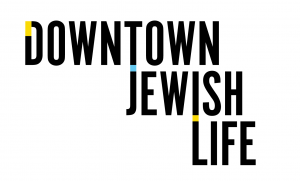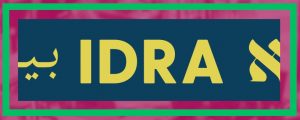 Sponsored By
Mr. Arnold S. Penner