Shane Larrier
Preschool - Assistant Teacher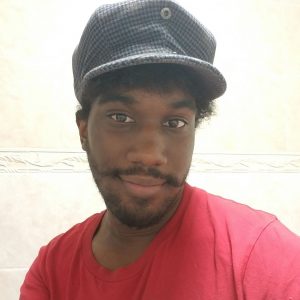 Hey there! My name is Shane Larrier. I've worked on and off at the 14th Street Y for several years now, and I'm happy to be back with the community I love dearly. I'm a fast-talking, faster walking, joke telling, DnD playing, bicycle riding, movie loving nerd, with a passion for expressing genuine love for those around me. Outside of the 14Y, I'm a writer who is always looking to experience unique moments to add flavor to my writing. I recently moved to Williamsburg in Brooklyn, and I'm really enjoying exploring my new neighborhood!
My favorite movie? The Fifth Element. Hands down.
My favorite moment of the day? Outside of work, it's that moment when you've biked to the top of the Williamsburg Bridge and then have a full minute of downhill joy.
Favorite color? Grey.
Wanna know more? Just ask! I'm an open book, and I'm always down for a chat.