Isa Gheit
Personal Trainer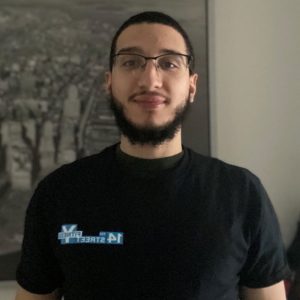 Isa Gheit
Isa is a personal trainer at the 14Y and an MBA student at Mercy College. He enjoys helping people reach their fitness goals and has been training for several years. He hopes to one day open his own gym.
---
AREAS OF INTEREST
Training, basketball, nutrition, travel, health
CERTIFICATIONS
NASM PT
Bloomberg Market Concept Certification
FUN FACT
I'm bilingual: I speak both English and Arabic.