14Y Family and Youth PRIDE Celebration Day
June 24 @ 11:00 AM

-

5:00 PM
Event Details
June 24 @ 11:00 AM

-

5:00 PM
Event Navigation
14Y Family and Youth PRIDE Celebration Day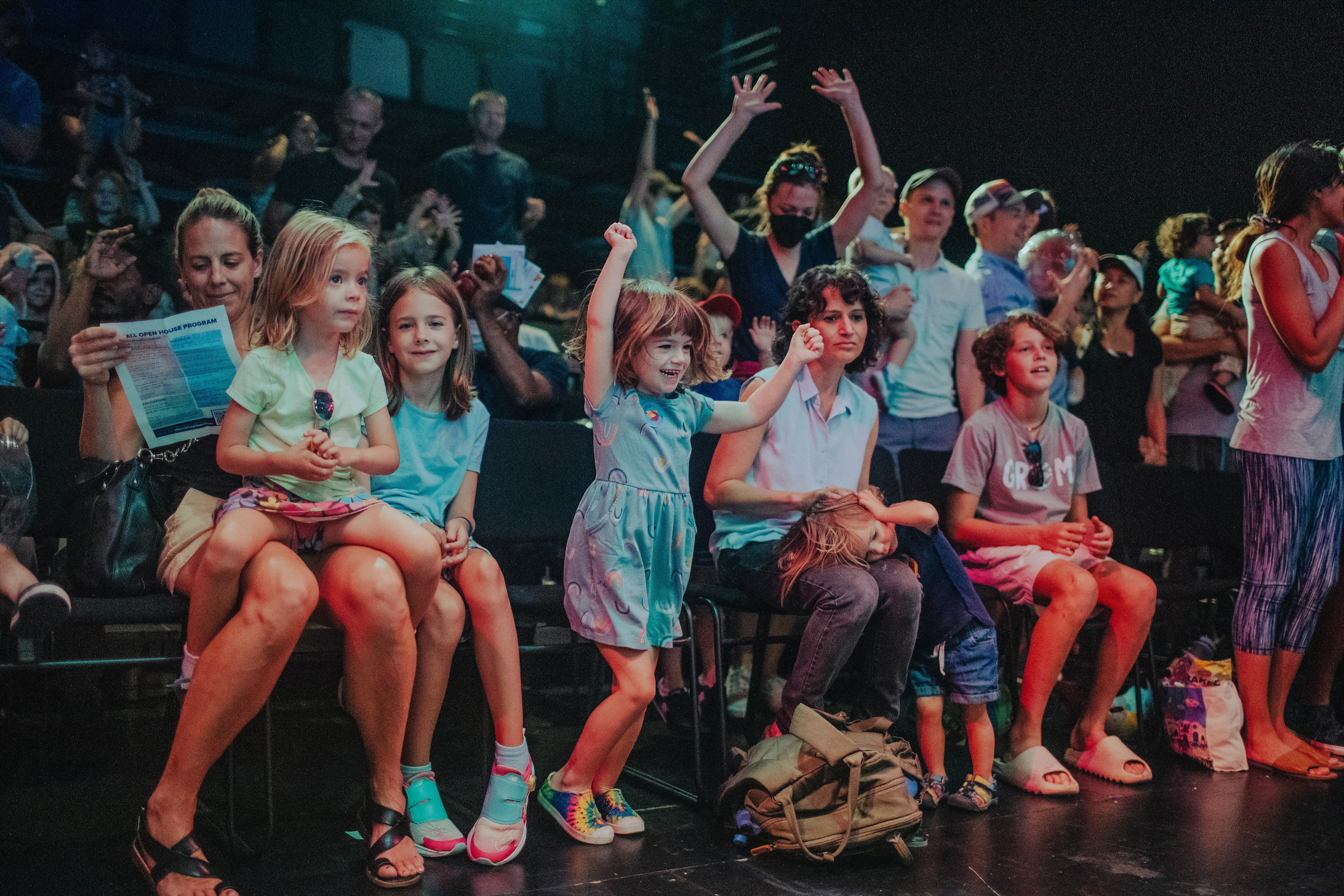 Saturday, June 24 | 11:00 AM – 5:00 PM   
11:00 AM – 5:00 PM | Seeing My Friends with My Heart and Soul
11:00 AM – 12:45 PM | Juan-Balloon Twisting
11:30 AM | Ordinarily Extraordinary with Mariko Iwasa
1:00 PM | TruDee's Rainbow Ribbon Blessing
2:00 PM | Drag Story Hour in English
3:00 PM | Family Pride Concert feat. Ants on a Log and Strawbitty Yops 
4:00 PM | Drag Story Hour, bilingual in English and Spanish
Additional performances and times to be announced 
Join your downtown community for a joyful day of family-friendly performances and activities to celebrate PRIDE!
From drag story hour and pride concert to fun activities and giveaways—everyone is sure to have fun no matter their age!
Adult and child-friendly concessions will be available for purchase.
This event has "choose-to-pay tickets" starting with a free ticket option to ensure everyone in our community can attend. We appreciate your support in making programs like this possible.
---
Seeing My Friends with My Heart and Soul
11:00 AM – 5:00 PM | Appropriate for all ages!
Join our friends Zach and Andre from Gabbing with Gays for an interactive community arts exchange! Starting at 11:00 AM, families can make connections and celebrate Pride through mindful discussion, empathetic listening, and artmaking. Activities will be on-going until 5:00 PM, so stop by anytime. We look forward to hearing your stories and connecting with you!
About Gabbing With Gays 
Gabbing with Gays is a multimedia presentation of Emotional Intimacy, featuring LGBTQIA+ voices from around the world.
Instagram: @gabbing_with_gays | Website: gabbingwithgays.com
---
Juan-Balloon Twisting
11:00 AM – 12:45 PM
Balloon twisting artist, Juan, will delight families as he turns, bends, and twists balloons into wearable art and temporary sculptures.
---

Ordinarily Extraordinary with Mariko Iwasa 
11:30 AM | Appropriate for all ages!
Join award-winning New York-based clown and physical comedian for Ordinarily Extraordinary, a brief performance and workshop exploring simple circus skills like balancing, juggling, and magic using ordinary things. Bring your imagination to tell stories with mime and explore physical comedy.
About Mariko 
Mariko is an Award-winning New York-based clown and physical comedian. Mariko spent about four years delighting crowds nationwide as a clown for the world-renowned Ringling Brothers Circus. She continues to perform in theater, orchestra, music live, and children's events, in both New York and Tokyo, creating original featurettes melding classical tap, juggling, and slapstick comedy. She hopes to spread the joy of circus art and vaudeville to contemporary audiences of all ages.
Website: marikoiwasa.com | Instagram: @onlythismarikoiwasa717  | Twitter: @MARIKOROSSO 
---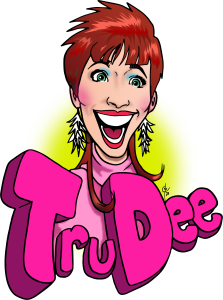 TruDee's Rainbow Ribbon Blessing
1:00 PM | Appropriate for all ages!
TruDee invites you to help raise the vibrations of the world by creating and celebrating yourself and your family through Rainbow Ribbon Blessings.
What is it?
A
RAINBOW
RIBBON
BLESSING
object/action
A long narrow strip of magic that you craft by using colors with special meanings found in the Progress Pride flag to gift oneself, loved ones, and the world heart. TruDee will lead blessings through joyful ecstatic movement to embody gratitude, love, and respect, which we really, really, really, really need right now…. actually, we need these blessings daily!
About TruDee 
TruDee began her dance training at the age of five in ballet, tap, and aerobics under the tutelage of Miss Belinda. Her love of theater emerged later on through the coveted role of the Virgin Mary in the church nativity play. TruDee has performed at Joe's Pub, American Dance Festival, Chicago Contemporary Circus Festival, and the beloved Stonewall Inn. SILO and Marble House Project and Djerassi Artist Residency have hosted her musings. TruDee would like you to also note that she is an award-winning lip sync artist and ribboned competitive speed walking champion.
www.trudeelovesyou.com 
---

Drag Story Hour
2:00 PM | English
4:00 PM | Bilingual, English and Spanish
Appropriate for all ages!
Drag Story Hour NYC produces storytelling and creative arts programs for children and teens, presented by local drag artists, in libraries, schools, and other community spaces in all five boroughs of New York City, and virtually. Through fun and fabulous educational experiences, our programs celebrate gender diversity and all forms of difference to build empathy and give kids the confidence to express themselves however they feel comfortable.
---

Family Pride Concert featuring Ants on a Log and Strawbitty Yops 
3:00 PM | Appropriate for all ages!
In honor of Pride month, two family music bands team up for a celebration of queer joy, allyship, and community! Join Ants on a Log (Philadelphia) and Strawbitty Yops (Austin) for this fun, interactive show, with a stage full of instruments and multi-part harmonies. Kids and adults will love singing and dancing as we celebrate our Rainbow Superpowers!
Ants on a Log creates music for children and other childlike people, songfully advocating for positivity, social justice, and silliness. Featured widely in national media, their award-winning music serves as a soundtrack for social justice education and progressive parenting. Full of humor and harmony, Ants on a Log concerts are energetic, interactive, and engaging for kids and adults. @AntsonaLogMusic 
Strawbitty Yops is a queer identified family music project from Austin, TX creating interactive musical experiences for children and families. They write songs that engage, inspire movement and participation, navigate feelings and empower children. Former drag performers, they bring their years of stage antics to their musical performances. @StrawbittyYops