Comedy
Comedy at the 14th Street Y
#NASTYWOMEN: A Female Resistance Comedy Series
#NastyWomen is an ongoing comedy series curated and presented by the 14Y Theater.
Inspired by community interest to use comedy as a tool to both unite and resist, #NastyWomen debuted on January 18, 2018, just a few days ahead of the millions-strong Women's March. Our shows have been fueled by the #MeToo and Time's Up Movements, as well as the recognition that feminism must be inter-sectional; we will march hand in hand with our trans and non-binary community members. We are always striving to generate a forum that empowers all with laughter, camaraderie, and activism.
Past performers have included Jena Friedman, Gina Yashere, Janelle James, Emmy Blotnick, Dulcé Sloan, Marcia Belsky, Catherine Cohen, Ziwe Fumudoh, Maria Shewata, Becca Blackwell, Daphne Always, Liz Miele, Briana Sakamoto, Jes Tom, Sasheer Zamata, Aparna Nancherla, Marina Franklin, Emma Willmann, and Anna Drezen.
UPCOMING COMEDY SHOWS:
#NastyWomen: Bat Mitzvah Mania
Monday, November 7 | 7:30 PM
Purchase tickets | Each ticket will include one (1) free Dirty Shirley, because what would a bat mitzvah be without spiked punch?! 
It's a party! From braces and side ponytails to leg warmers and 80s dance moves, you won't want to miss #NastyWomen turning 13!
Our epic Bat Mitzvah, hosted by the hilarious Abbi Gezunt, will feature  performers Danielle Dardashti, Sasha Eden, Ivy Eisenberg, Luz Michelle, and Rachel Sklar, who take us down memory lane to that most awkward of times: their own Bat Mitzvah!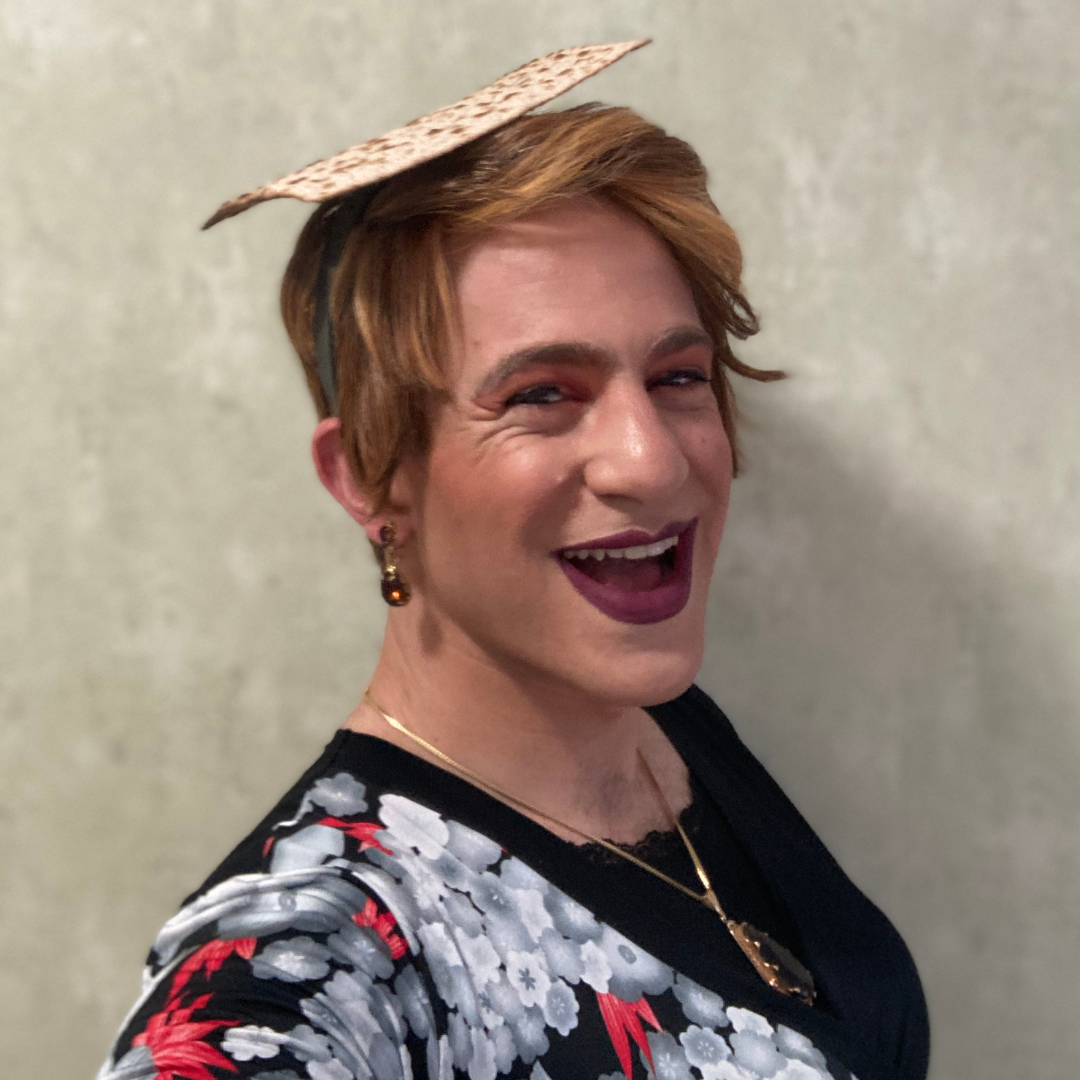 ABBI GEZUNT | Host
Abbi Gezunt (Yochai Greenfeld) is a Jewish mother from the Five Towns, N.Y. who devotes her precious time to create sensible educational Jewish entertainment. Her Jewtorials can be found online and her Jewish drag shows are the latest sensation at the JCC. AbbiGezunt.com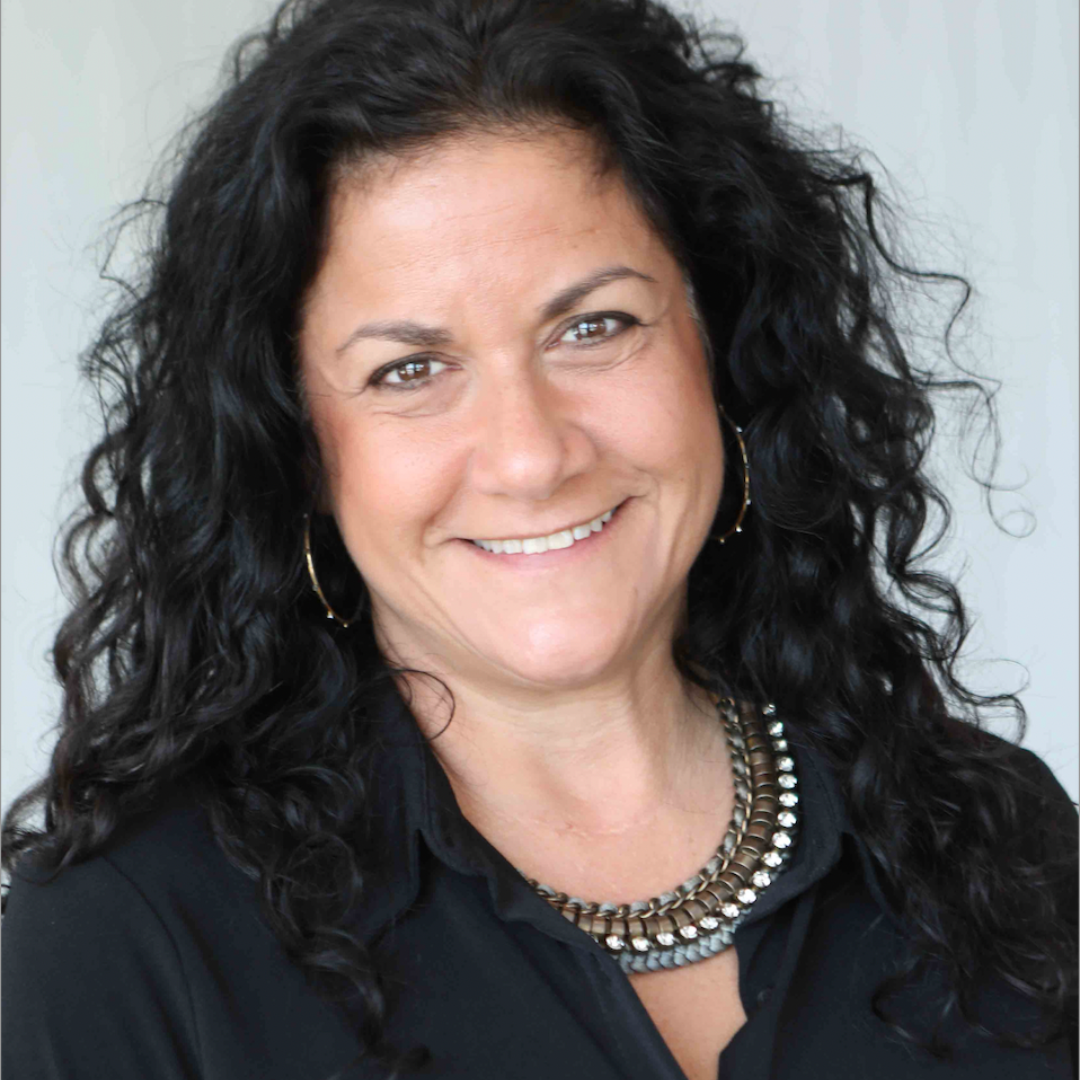 DANIELLE DARDASHTI
Danielle Dardashti is an Emmy award-winning storyteller and Moth StorySLAM champion who lives in White Plains, New York. She runs storytelling consultancy dash. (clients include Pfizer, Marriott, Intel and more). She's co-founder of Storyboom, a live storytelling show. She is a former on-air TV reporter and television documentary producer. And she was recently selected as a fellow in the Digital Storytellers Lab, to produce an audio documentary called The Nightingale of Iran. Danielle and her husband are co-authors of the Jewish Family Fun Book series and are the parents of two college kids.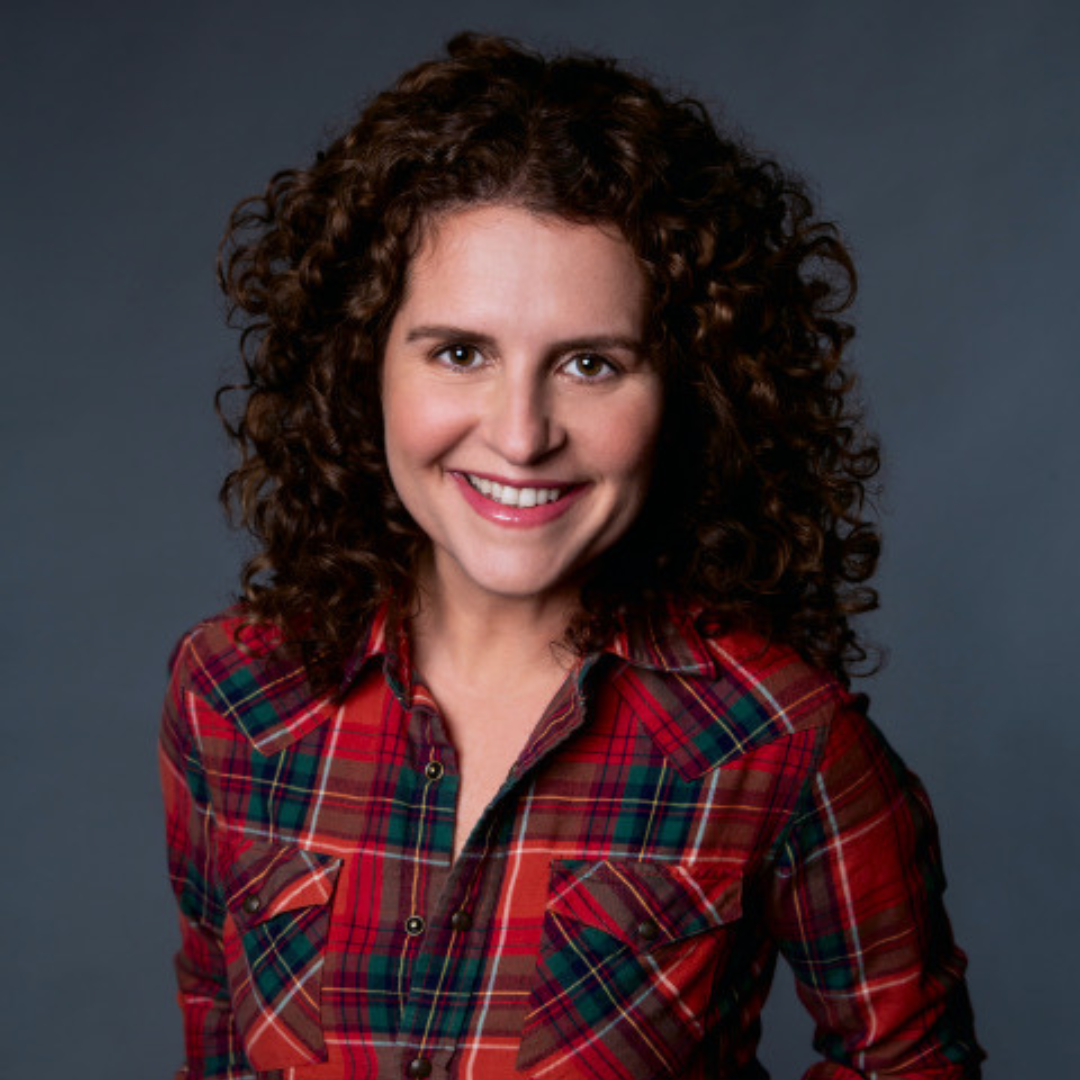 SASHA EDEN
Sasha Eden is an actor, producer, artistic director and public speaker; known for blending her innovative creativity with activism, Ms. Eden was selected by The UTNE Reader as one of the 25 Visionaries Who Are Changing Your World and was the recipient of The Harlequin More Than Words Award for being a "real life heroine."
Born and raised in New York City, Sasha began acting professionally at the age of ten, while studying at The Neighborhood Playhouse and at The New York State Summer School of the Arts with Circle Rep. An accomplished actor, her work has been featured on stage, television and in film. Learn more at sashaeden.com.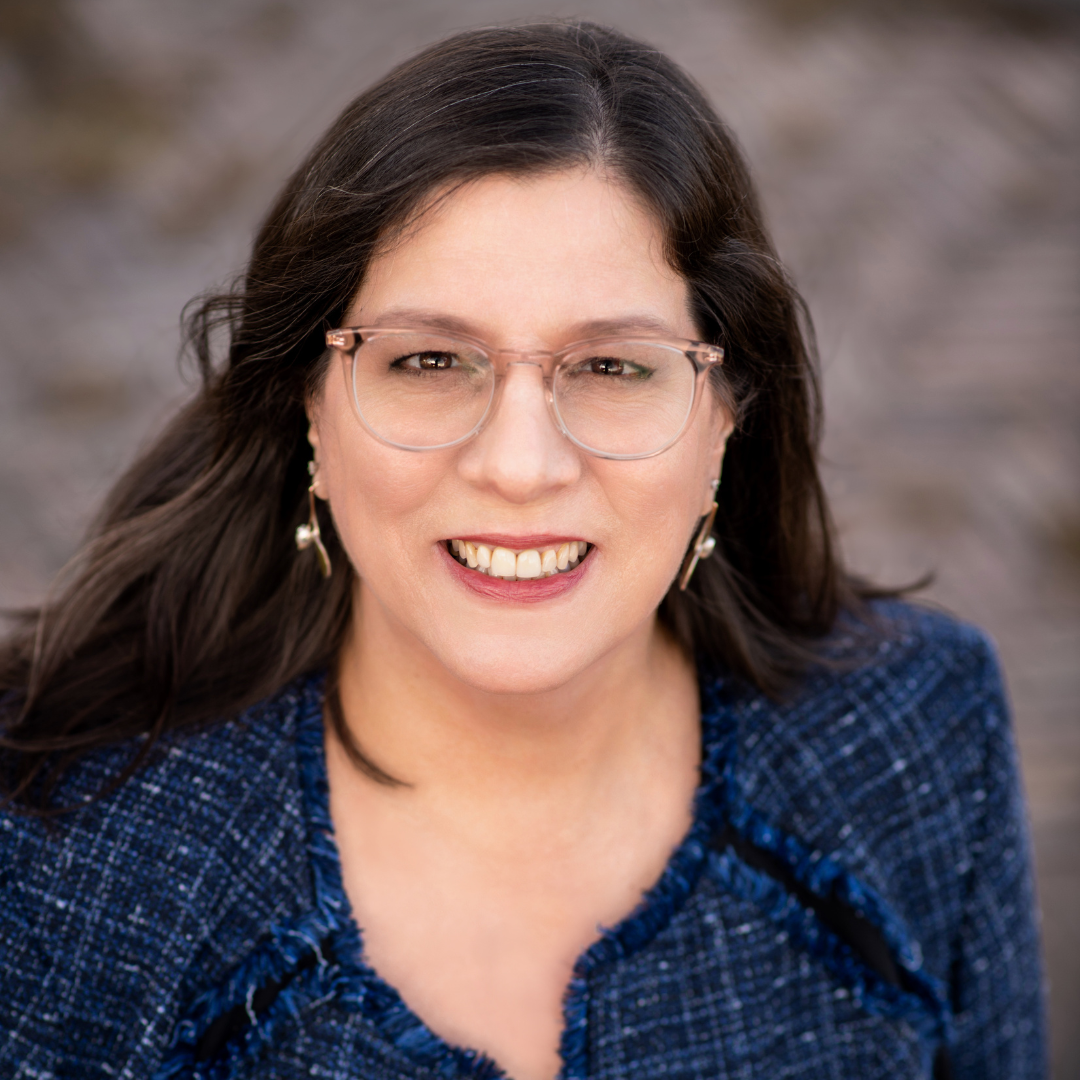 IVY EISENBERG
Ivy Eisenberg is an award-winning humor writer, storyteller and comedian who performs I throughout the Greater NYC area and Washington, DC. She has appeared in PBS's Stories from the Stage, She Makes Me Laugh Comedy Festival, Generation Women, Big Irv's Storytelling Road Show, Story Collider Podcast, DC's Perfect Liars Club, and more. Ivy co-produces "Solo Heroes," a revue of solo shows in progress, and "Storyboom," a storytelling show based in White Plains, NY. Ivy has written and performed two solo shows: Loud, Large and Funny, a tale about finding her way out of the depths of despair after being laid off by surprise in her late 50s; and You Would Cry Too about her nudnik childhood during the infamous early '60s through early '70s. When she is not performing, Ivy masquerades as an Information Technology consultant.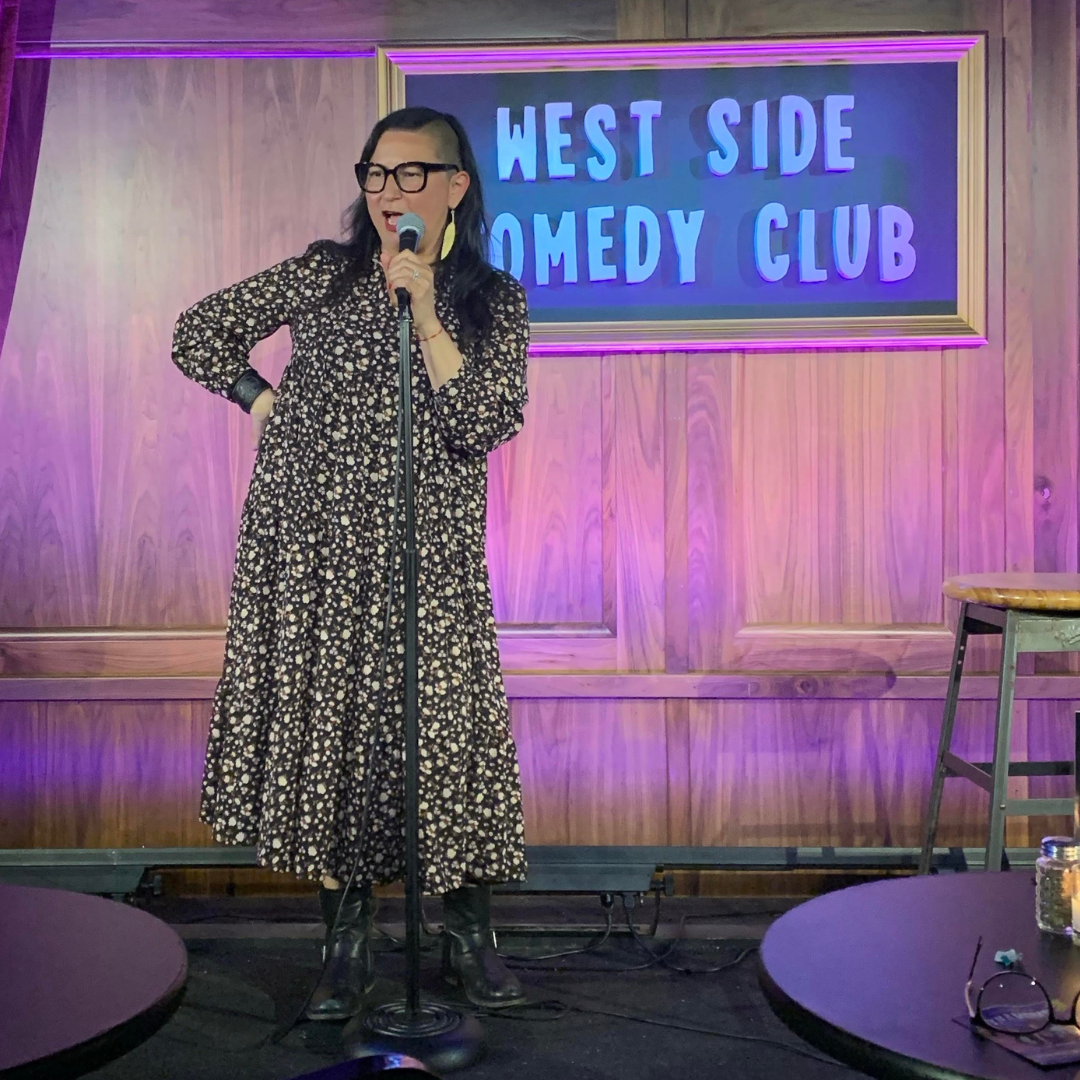 LUZ MICHELLE
Luz has channeled her unique life experiences and background into a successful comedy career, gracing stages such as Caroline's, Gotham Comedy Club, The Stand, The NY Underground Comedy Festival, The North Carolina Comedy Festival and more, with her malapropisms and unique style. As Founder of Hard Headed Comedy™, a comedy entertainment company, Luz produces live and streamed showcases featuring a diverse mix of established and up-and-coming comedic talent. Luz is like a stiff cocktail followed by a potent edible; you will always remember how she made you feel.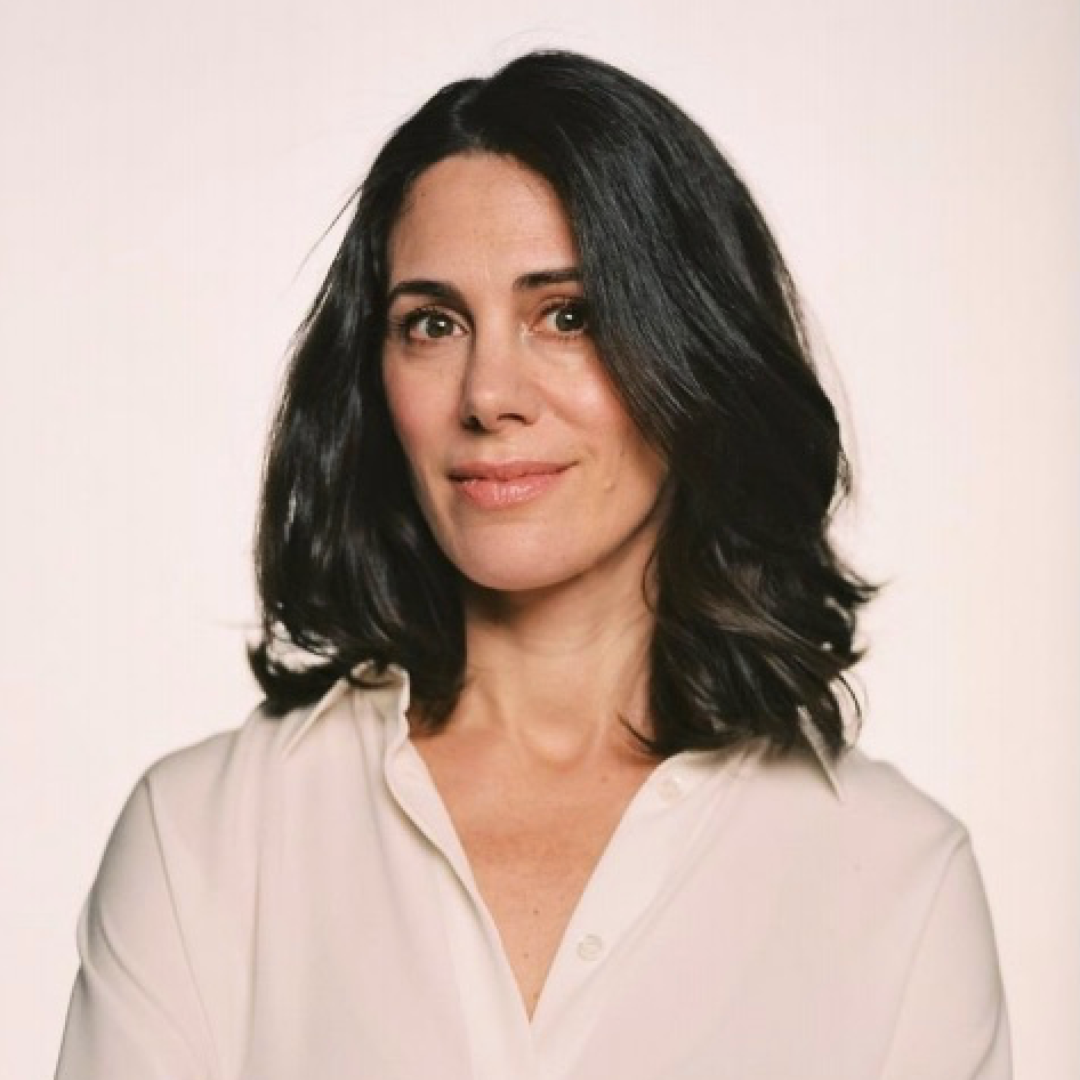 RACHEL SKLAR
Rachel Sklar is a writer, lyricist, and entrepreneur based in New York City. She is the second member of her family to perform on this stage. The first was her daughter who goes to the 14Y After School and performed a critically-acclaimed gymnastics routine. Rachel will not be performing a gymnastics routine. Tell her how disappointed you are at @rachelsklar on all platforms.
---
Previous #NastyWomen Shows:
#NastyWomen: Newest Variation
May 9, 2022
Guest Host and East Village Legend Heather Litteer was joined by Comedians Cailtin Peluffo, Jill Pangallo, and Kendra Cunningham, and Comedian/Musician Jessica Delfino for a night of laughter, ladies and libations.
#NastyWomen: New Variant
February 22, 2022
Thanks to everyone who joined us on the auspicious 2-22-22 for the 11th show in the series to celebrate boosters, broads, and potential bibacity.
Our intrepid host Amanda Duarte led a powerhouse group of comics who kept us all laughing at time when we need it most. The evening featured Subhah Agarwal, Marie Faustin, Dr. Magdalena (Maggie) Filardo , and Lucy Wainwright Roche, plus surprise guest Jena Friedman!
#NastyWomen Returns
November 22, 2021
Thank you for those who joined us for the return of #NastyWomen, which featured some familiar faces, some new faces, and as usual—woke resistance comedy. Our intrepid host Amanda Duarte lead a powerhouse group of comics who kept us all laughing at time when we need it most. The evening will feature Ariel Elias, Jordan Jensen, Liz Miele, and The Ivankas!
#NastyWomen in partnership with Future Now Fund
January 27, 2020
As we began 2020, we were cognizant of what this year meant for our country, democracy and for women. We were excited to partner with Future Now Fund whose work centers on reminding us of the value and importance of state legislatures in creating laws that directly serve and protect American citizens. What could be more inspiring than recognizing you can have a lasting impact on an entire state for a fraction of the cost of a single senate campaign?! We united around the opportunity to make lives better and stronger—and let's not forget to keep laughing along the way!
This evening featured Shalewa Sharpe, Blythe Roberson, Leah Bonnema, and Fareeha Khan.
#NastyWomen: Season 2 Finale
May 20, 2019
The Season 2 Finale of #NastyWomen featured some familiar faces, some new faces, and as usual—woke resistance comedy. Our intrepid host Amanda Duarte led a powerhouse group of comics who kept us all laughing at time when we need it most. The evening featured Becca Blackwell, Emmy Blotnick, Brittany Carney, and Tessa Skara. Ars Poetica also joined us!
#NastyWomen +
April 15, 2019
#NastyWomen+ featured underrepresented genders and empower those marginalized within the spectrum of she and they identity. Our intrepid host Amanda Duarte led a powerhouse group of comics who kept us all laughing at time when we needed it most. The evening featured Becca Blackwell, Daphne Always, Briana Sakamoto and Jes Tom.
#marginalizedgenders #underrepresentedgenders #genderequity #intersectionalfeminism #dismantlepatriarchy
#NastyWomen + InKind Space
January 28, 2019
#NastyWomen and InKind Space partnered for an uproarious night of comedy featuring fierce female comics and storytellers. While empowering women impacted by breast cancer, we celebrated the healing power of laughter and community.
About InKind Space:
There are so many ways to support someone going through cancer–InKind helps your crew help you best–while providing a seamless experience for beginning, during and beyond cancer. Learn more at InKindSpace.com.
#NastyWomen
November 12, 2018
Amanda Duarte hosted this hilarious evening of political comedy that featured four ferocious female voices: Iris Bahr Fan Page, Marcia Belsky, Mitra Jouhari, and Dulcé Sloan.
#NastyWomen 
June 4, 2018
In partnership with Jewish Plays Project, comedy met theater in the third #NastyWomen Show. The all-female ensemble of stand-up comedians were joined by a special comedic theater performance.
Amanda Duarte hosted this hilarious evening of political comedy that featured three ferocious female voices: Anna Drezen, Gina Yashere, and Maria Shehata
#NastyWomen
Past Comedians & Performers