Virtual LABA Arts + Culture
Bringing Culture To You
From LABA Arts programming to a multitude of Season of Jewish Culture events, the LABA Arts + Culture Department at the 14th Street Y will be providing fun, interactive virtual events for the entire family.
We'll be adding new live-streaming events weekly, so check back often. All events are free and available to all.
Artist Insight
Pride Month- Queerly Contemporary
Wednesday, June 3 | 2:00 PM | 14th Street Y Facebook Live Event
Director of Arts + Culture David Stallings is joined by 14Y's PRIDE Fest Founder Larry Daniels to chat with John Zullo. For the second time John Zullo's Queerly Contemporary Dance Festival was to be a highlight of 14Y's PRIDE programming. John will give David and Larry a sneak peek at what's showcased in the festival this year and all three will discuss what it means to take a whole festival online.
Previous Events
LABA Launch 
Wednesday, May 27 | 2:00 PM | 14th Street Y Facebook Live Event 
Director of Arts + Culture David Stallings interviews Ronit Muszkatblit (currently on sabbatical, Senior Director of Arts + Culture) and Laura Beatrix Newmark (Director of LABA/Culture Producer) to discuss how we came to LABA, our LABA projects, where LABA is, where we hope to go, and announce the THEME for the new season. Also featuring Mirta Kupferminc, LABA alum and Creator/Artistic Director of our first LABA Hub, LABA BA – aka: LABA Buenos Aires.
Meet The Theater at the 14th Street Y: Part 2
Wednesday, May 20 | 2:00 PM | 14th Street Y Facebook Live Event 
Join our Arts + Culture staff once again for a look into our backgrounds and stories!
For the next three weeks, our LABA Fellows will be taking over Artist's Insights and performing some of their original work!
---
PRIDE 365: Live Free, Love Fierce
A Virtual Event Series Celebrating the LGBTQIA+ Community
The 14th Street Y is proud to kick off PRIDE 365 Live Free, Love Fierce. This virtual event series is a celebration of diversity, love, acceptance, and most importantly PRIDE. We want to honor the LGBTQIA+ community and welcome them to our virtual community center where they can celebrate who they are loud and proud. At the 14th Street Y and Educational Alliance, everyone is welcome here.
Previous Events
Tikkun: Into the Night
The 14th Street Y and Downtown Jewish Life partners are proud to end our Season of Jewish Culture as we celebrate Shavuot on Thursday, May 28 at 6:00 PM via the Virtual 14th Street Y, with our own digital re-interpretation of a Tikkun.
Led by the Downtown Jewish Life Community, the evening will include artistic engagement, performances, and text study in Hebrew and English. Let the mysteries begin and join us on the journey into the night.
Meet the Theater at the 14th Street Y
You might walk into 14Y's theater and expect to see some small amateur production, but did you know we are actually an AEA approved 125-seat black box?  Did you know that we've showcased international dance companies and award-winning playwrights? Join the staff of the Arts+Culture department for a look into our theater backgrounds, what we do when we are not at work, and the unusual ways we all came to be running a theater together.
Stills
'What would you do if you were alone, left to raise five hungry children? What can I tell them? Stop eating?'
Chicago. 1925. Or maybe it's 1905. Or 1955. Grandma Goldy has a hardware store, five children, no money and a dead husband. She also has a story about getting involved with Prohibition, rum-running and the mob. And a slide show. (Even if her own family doesn't remember.)
Stills is an excerpt from a developmental preview performance of a one-woman show written by LABA London Fellow Sarah Sigal, directed by Adam Lenson and performed by Debbie Chazen. To be followed by a Q&A with the creative team.
Pause/Play: The BEST of the 14th Street Y
Shabbaton Atzmaut Edition
The 14th Street Y is launching a new Virtual Membership starting May 1 and what better way to kick it off than with a digital reinterpretation of Pause/Play!
Join us for a fun-filled day of live-streaming classes, workshops, and entertainment via Facebook Live. this virtual event will feature everything from fitness classes to sing-alongs the whole family can enjoy, and even a cocktail making class! There will truly be something for everyone!
PAUSE/PLAY, which is also part of our Season of Jewish Culture, we will be celebrating Israel's birthday with special cultural lectures and artistic delights.
Yom Haatzmaut

We will be celebrating this year's Yom Haatzmaut with an online lecture by award winning Israeli Journalist Amir Tibob on the impact of the coronavirus over Israeli politics, briefing the risks and opportunities it possesses.  Ahead of Israel's Independence Day, join award-winning Israeli journalist  Amir Tibon for an online briefing on these crucial times in Israel. Amir, currently the Washington Correspondent for Haaretz newspaper, will discuss the recent events and answer questions on the subject.
Behind the Scenes with Shtumer Shabes (Silent Sabbath) 
Join us as we go behind the scenes and back in time with the creative team from Shtumer Shabes (Silent Sabbath), the new play by LABA Fellow Rokhl Kafrissen. It's a show about Yiddish theater, human experimentation, and making art in the most difficult times. In other words, a comedy.
Cast members Caraid O'Brien, Dylan Seders Hoffman and Max Roll will perform short excerpts from the play, set in the early 2000s East Village and 1930s Warsaw. Then Rokhl and director Aaron Beall will join special guests in conversation about the unique people and places which inspired the show.
Zabar & Vaynberg: You'll Say You Heard Us When 
Zabar & Vaynberg: You'll Say You Heard Us When written by writer and actor Liba Vaynberg and stand-up and character comedian Willie Zabar (both LABA Humor Fellows). Two bored Jews who refuse to show their faces make their voices heard through specious news stories, dated commercials and inaccurate commentary. A good old-fashioned audio collaboration full of telephone calls, jingles and errors in judgment!
Mimouna
During Passover, Jews are forbidden to eat all bread and leaven.  In Morocco, Jews open their homes on the last day of Passover to their Muslim neighbors to celebrate the end of those restrictions.  Join us for an online Mimouna musical show, featuring enchanting Moroccan tunes played by the musician Jawad Bouhssina, followed by a Talkback that will shed light on the holiday's origin and in importance if interfaith initiatives in 2020. See the video here.
Yom Hashoah
The Downtown Jewish Life community will gather in remembrance of the many lives lost in the Holocaust.  Through song, stories and prayer, community leaders will create a space to ensure that future generations never forget the past while paving a future with unity and hope. See the video here. 
The Jewnight Show: A Pandemic Passover
When we saw the lamb's blood on the theater door, we knew we needed a Plan B. Welcome to The Jewnight Show: Pandemic Passover, a live late-night talk show sheltering in place on your personal computer. The show's guests include biblical Hebrews and feature the 2019-2020 LABA Fellows.
As LABA Fellow and The Jewnight Show creator Mark Katz notes, we are actually "in a Laboratory for Jewish Culture" taking one of our LABA Fest live shows and pivoting to the land beyond, the high-speed internet.
Making Matzoh Balls with My Mommy
Laura Beatrix Newmark, Director of LABA and Culture Producer, joins her mother Susan to show viewers how to make matzoh balls using a special recipe handed down from grandmother to mother.
See her cooking demonstration here.
Check out the full recipe here!
Arts + Culture Newsletter
Sign up to be the first to learn about the amazing events and performances happening online and across NYC!
Sign Up!
14Y Community Corner
Check out our new YouTube Channel where you can learn something new or see a friendly, familiar face from your family at the 14Y.
Learn More
Partner Programs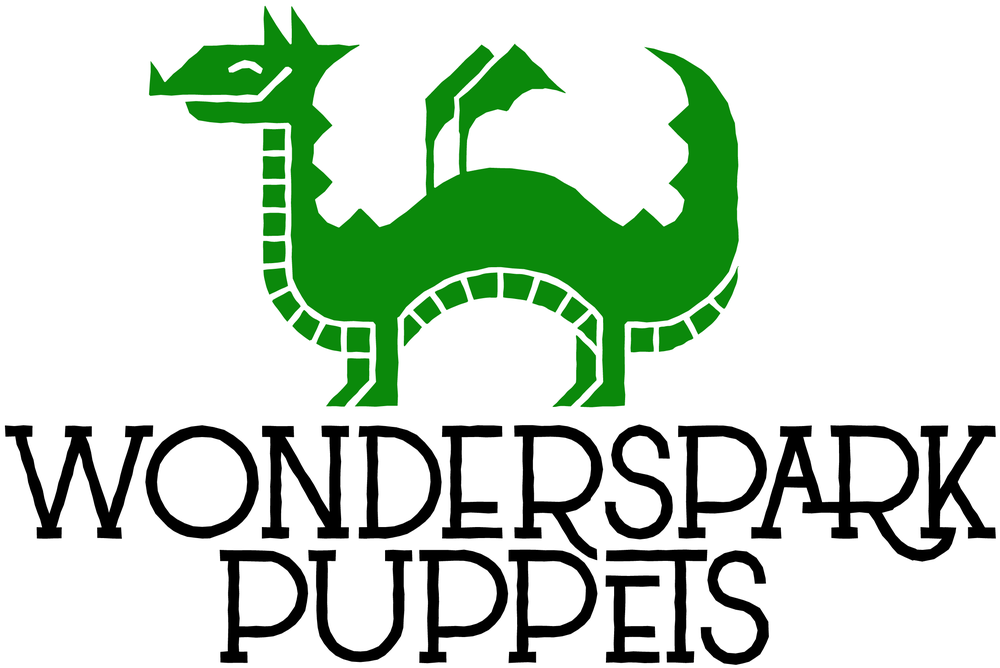 WonderSpark Puppets
Founded in 2009 by husband and wife duo Z. Briggs and Chad Williams, WonderSpark Puppets performs for New York City audiences of all ages. Together with Jenny Hann, Christina Stone and Julia Darden, they perform over 400 shows per year and have toured internationally.
​WonderSpark is proud to continue the tradition of non-moving-mouth hand puppets, aka "Mister Rogers style". From theaters to libraries, NYC shops and school classrooms, WonderSpark's flexibility allows them to perform in any space.
Live Puppet Shows:
Every Friday at 11:00 am EST
Live DIY Workshops
4:00 pm Monday – Friday, 10:00 am Saturday – Sunday
https://www.facebook.com/WonderSparkPuppets
Archive of DIY Puppet Workshops
Google Calendar: subscribe here

PJ Library
PJ Library sends free Jewish children's books to families across the world every month. They know that something magical happens when parents sit down together to read with their children. PJ Library shares Jewish stories that can help your family talk together about values and traditions that are important to you.
A program of the Harold Grinspoon Foundation, PJ Library is made possible through partnerships with philanthropists and local Jewish organizations. Families with kids ages 6 months through 8 years old with Judaism as part of their lives, are welcome to sign up. PJ Library welcomes all Jewish families, whatever your background, knowledge, or family make-up, or observance may be.
Free Resources for Quarantined Families
As communities seek to lower the impact of COVID-19, many families are spending a lot of time at home with their kids. One great way to pass time with your little ones is to read PJ Library books! Click below for ideas on ways to stay busy and have fun at home. Learn more here. 

Storyline Online
The SAG-AFTRA Foundation's award-winning children's literacy website, Storyline Online, streams videos featuring celebrated actors reading children's books alongside creatively produced illustrations. Readers include Viola Davis, Chris Pine, Lily Tomlin, Kevin Costner, Annette Bening, James Earl Jones, Betty White and dozens more. Learn more here.
---
Arts + Culture Blogs
Inspiration from our artists on how to stay connected with Arts + Culture at home