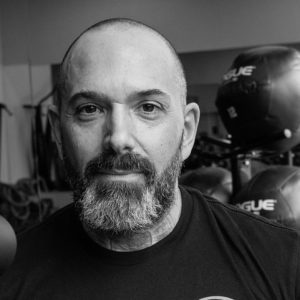 Hal Miller
Hal has been a certified personal trainer since 2001 and his journey has taken him to Yoga Teacher Training, Pilates Certification, and The Russian Kettlebell Challenge. The most important tools that he has are intuition, patience, empathy, and an understanding of the human body. He has come to
understand that although we are very different we are also very much the same. He has developed a simple method for complicated people to help them create something very much their own. He believes it is an honor to help those around him realize their true potential.
---
TRAINING PHILOSOPHY
Seek connection. Be mindful. Get grounded. Stay humble. Succeed.
CERTIFICATIONS
NASM CPT, RKC, Pilates, YTT 200 hr.
FUN FACT
He lives in the neighborhood and originally moved here in 1992.