Comedy Nights
Comedy at the 14th Street Y
#NASTYWOMEN – A Night of Female Resistance Comedy
Presented by LABA: A Laboratory for Jewish Culture of the 14th Street Y
#NastyWomen – A Night of Female Resistance Comedy arose from a genuine interest in the Educational Alliance community to utilize comedy as both a uniting tool and a resistance tool, and was inaugurated on January 18, 2018—a few days ahead of the Women's March. In light of the explosive #MeToo and Time's Up, and in recognition that feminism must be inter-sectional, our shows moving forward will march hand in hand with trans and non-binary people. We hope to continue to generate a forum that empowers all through laughter, camaraderie, and activism.
Past performers have included Becca Blackwell, Daphne Always, Briana Sakamoto, Jes Tom, Jena Friedman, Sasheer Zamata, Aparna Nancherla, Emmy Blotnick, Janelle James, Marina Franklin, Emma Willmann, Catherine Cohen, Ziwe Fumudoh, Amanda Duarte, Anna Drezen, Gina Yashere, and Maria Shehata.
---
#NastyWomen // Comedy
Produced by Laura Beatrix Newmark, Director of LABA
Hosted by Amanda Duarte
Join us for another female resistance comedy series.
#NastyWomen in partnership with Future Now Fund
Monday, January 27 | 7:30 PM
As we begin 2020, we are cognizant of what this year means for our country, democracy and for women. We are excited to partner with Future Now Fund whose work centers on reminding us of the value and importance of state legislatures in creating laws that directly serve and protect American citizens. What could be more inspiring than recognizing you can have a lasting impact on an entire state for a fraction of the cost of a single senate campaign?! Let's unite around the opportunity to make lives better and stronger—and let's not forget to keep laughing along the way!
#NastyWomen – A Night of Female Resistance Comedy partners with Future Now Fund for the inaugural 2020 show!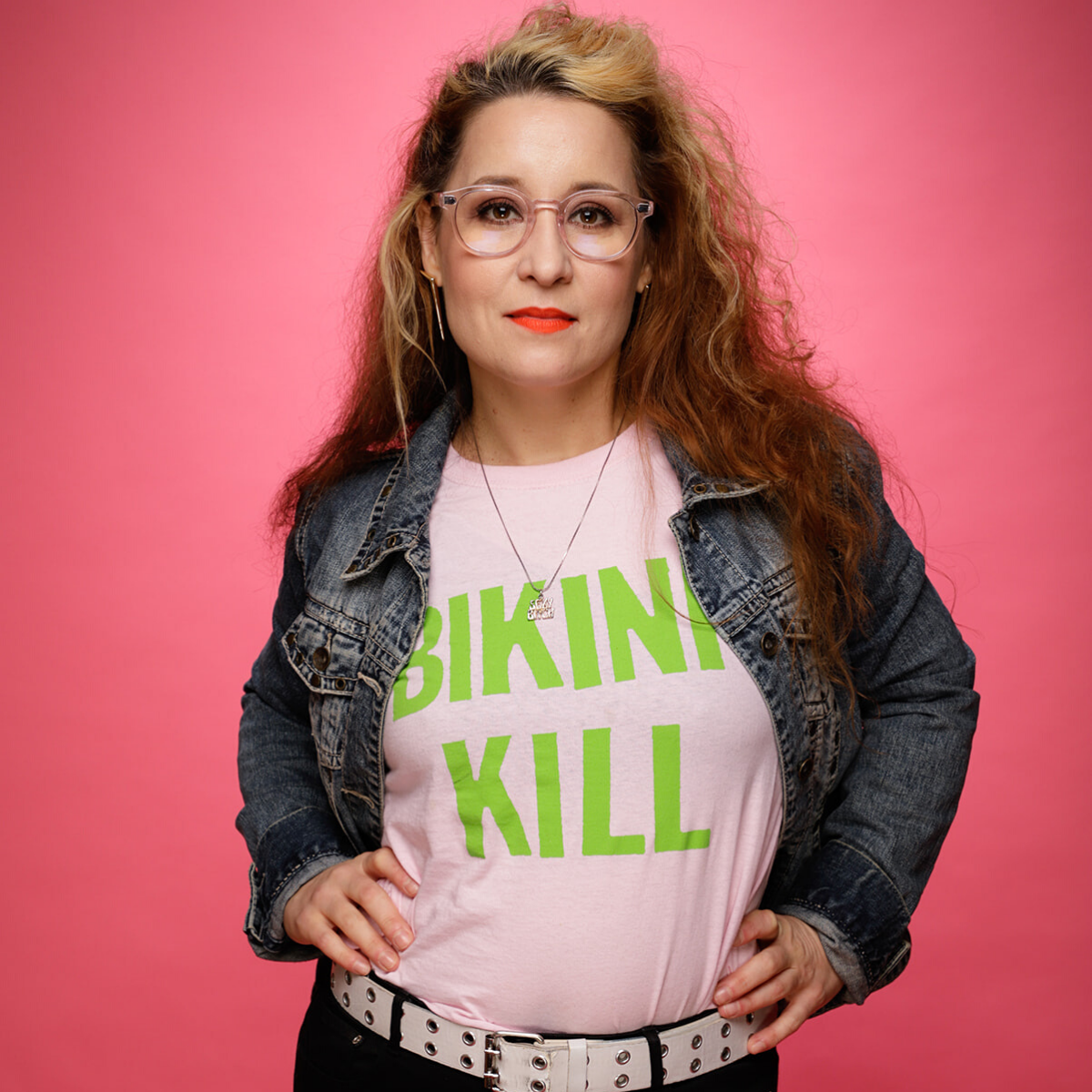 HOSTED BY AMANDA DUARTE
Amanda Duarte is a writer-performer who lives in New York City. She has contributed to The New York Times, the New Yorker, and Time Out New York, but not New York Magazine. For five years, she hosted the "Best Reading Series in NYC" (-NY Mag), Dead Darlings, and will premiere a cool new quarterly show in spring 2020. Her show Staying Alive enjoyed a celebrated residency at Joe's Pub last spring, and her new show, Your Mom, will debut there in March. She is also the taint end of "The It's That Time of the Month Show" (Best of 2019, Artforum Magazine) with Becca Blackwell, coming all too soon to a venue near you. (Photo credit: Gregory Kramer)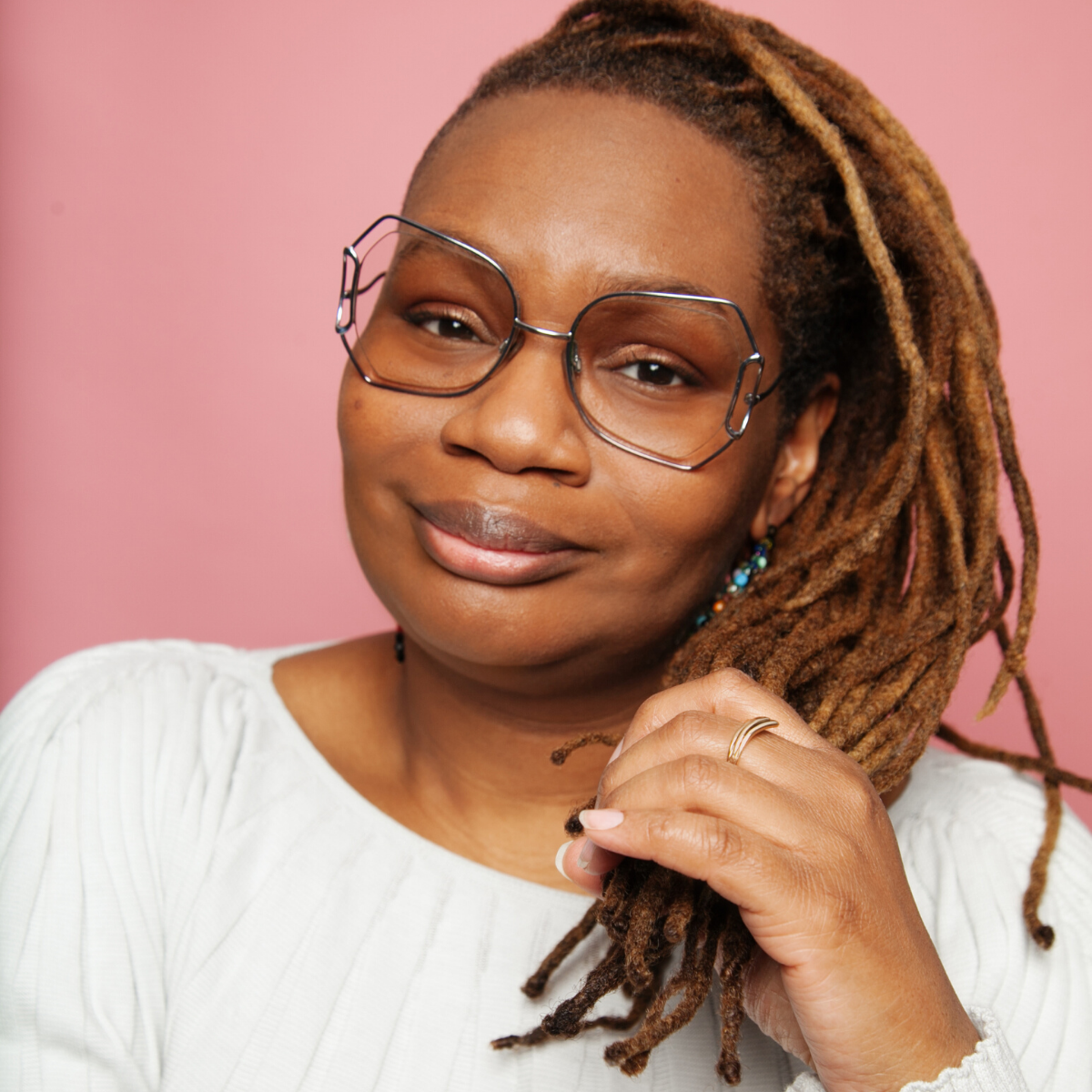 SHALEWA SHARPE
Shalewa Sharpe is a Brooklyn-based comedian. She has appeared on HBO's "2 Dope Queens," Comedy Central's "The New Negroes," and in 2019 she was named a Comic To Watch by Vulture.com. She also has two albums of jokes: "Stay Eating Cookies" (2016) and "So You Just Out Here?" (2019). She can be found on Twitter, Instagram, and Venmo at @silkyjumbo.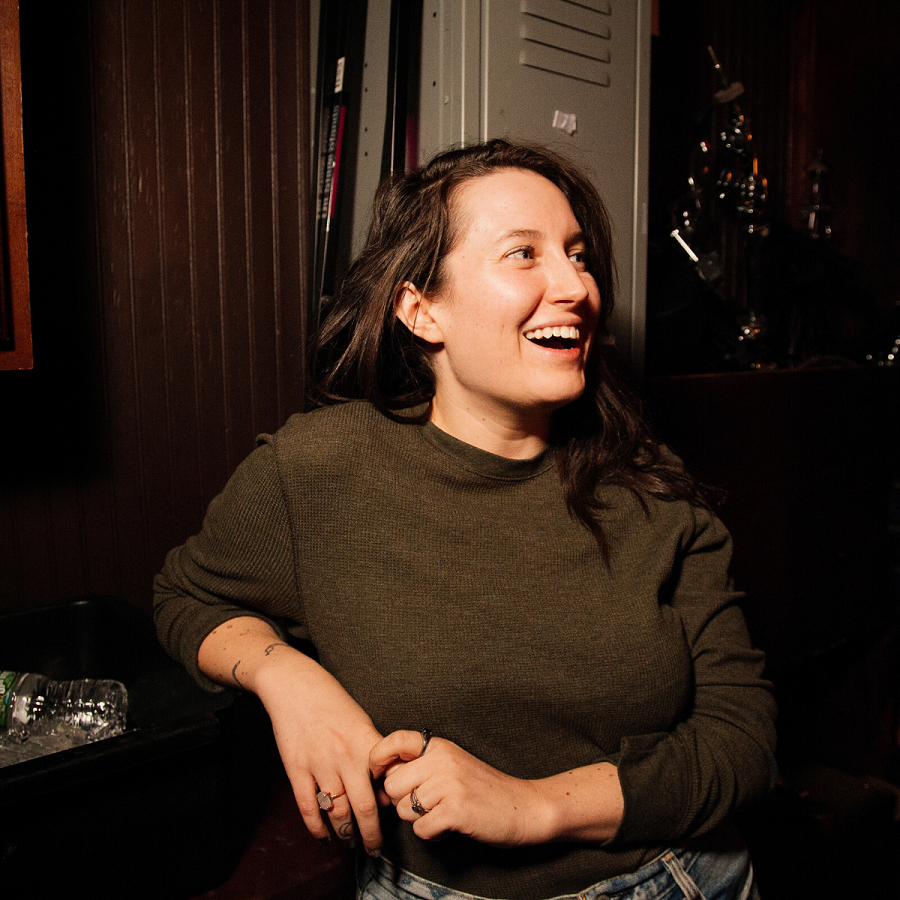 BLYTHE ROBERSON
Blythe Roberson is a comedy writer and the author of the book HOW TO DATE MEN WHEN YOU HATE MEN. She is a member of the sketch team Lo-Fi NYC and host of comedy shows Book Club and The Scientists, all at Union Hall. She has written for the New Yorker, The Onion, New York Magazine, and others, and has taught creative writing at Wesleyan University.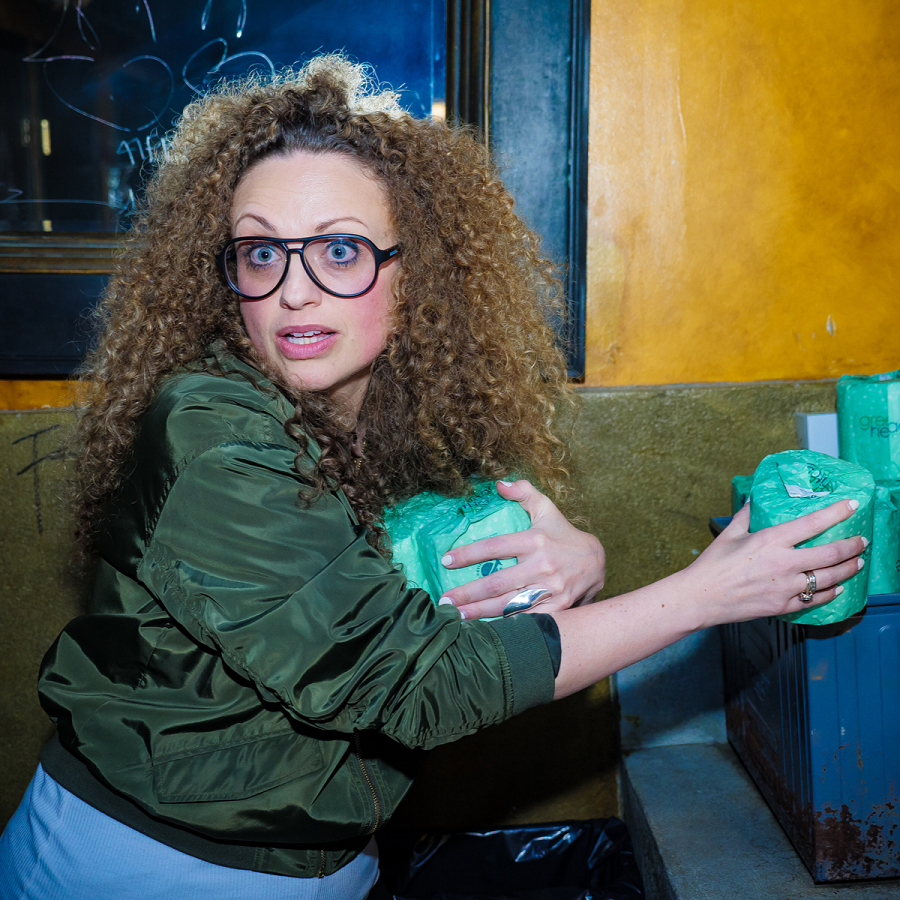 LEAH BONNEMA
Fresh off her debut on The Late Show with Stephen Colbert, Leah Bonnema is a stand-up comic on the rise. She's been featured on IFC's Comedy Crib, Chris Gethard Presents, Gotham Comedy Live and is a regular on SiriusXM. Leah performed for our troops overseas, toured the US with Lizz Winstead's Lady Parts Justice League, was featured on the America Stands Up showcase at The International Glasgow Comedy Fest and showcased at The Kennedy Center for the District of Comedy Festival. She's currently writing MissConduct, a comedy-horror series that was chosen for The Creative Control Industry Reading at The Friar's Club and was nominated for *Best Screenplay* at the Women's Comedy Film Fest. Watch Leah weekly on Buzzfeed's Did You See This?! and listen to her on Were You Raised By Wolves which made Apple's *New & Noteworthy* podcast list.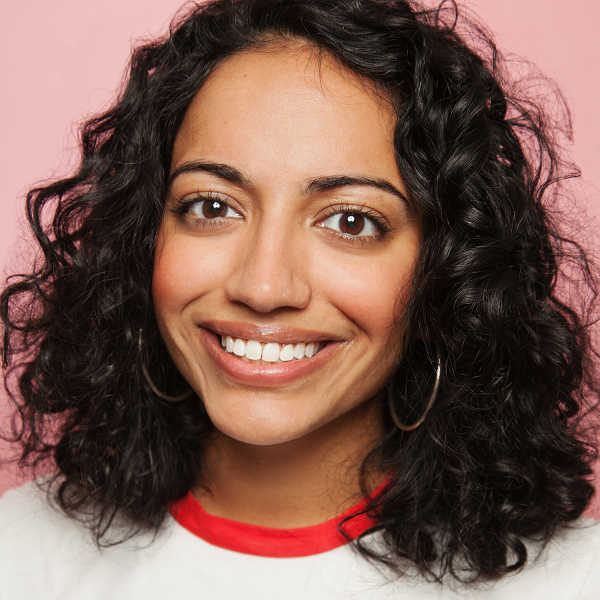 Fareeha Khan
Fareeha Khan is a comedian, writer, actor, and artist based in New York City. She's toured with Man Repeller, opened for Ilana Glazer, and played festivals around the country. As a writer, she's contributed to MTV and Reductress. As an actor, she's appeared in sketches on Jimmy Kimmel Live!, Comedy Central, and Adult Swim, as well as acted in several indie films, most recently including 1/30 which was executive produced by Lena Waithe as part of the 2019 AT&T Filmmaker Program. She hosts OutCast, a bi-monthly comedy show at Union Hall and "Star Wars" every Monday at Kinfolk90.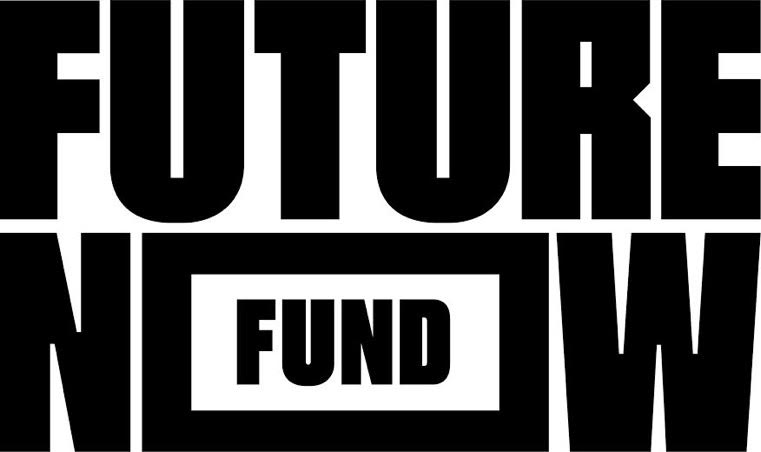 About Future Now Fund
While the rest of the world obsesses over every presidential contender's latest hiccup, Future Now Fund is taking the fight to the states. The battle for state legislatures is the single most important way to change politics — and the single most often forgotten. Future Now Fund's state legislative expertise plus grassroots Giving Circle power means a huge impact and improved lives.
---
Past #NastyWomen Shows
Monday, May 20 | 7:30 PM
The Season 2 Finale of #NastyWomen, featured some familiar faces, some new faces, and as usual—woke resistance comedy. Our intrepid host Amanda Duarte led a powerhouse group of comics who kept us all laughing at time when we need it most. The evening featured Becca Blackwell, Emmy Blotnick, Brittany Carney, and Tessa Skara. Ars Poetica also joined us!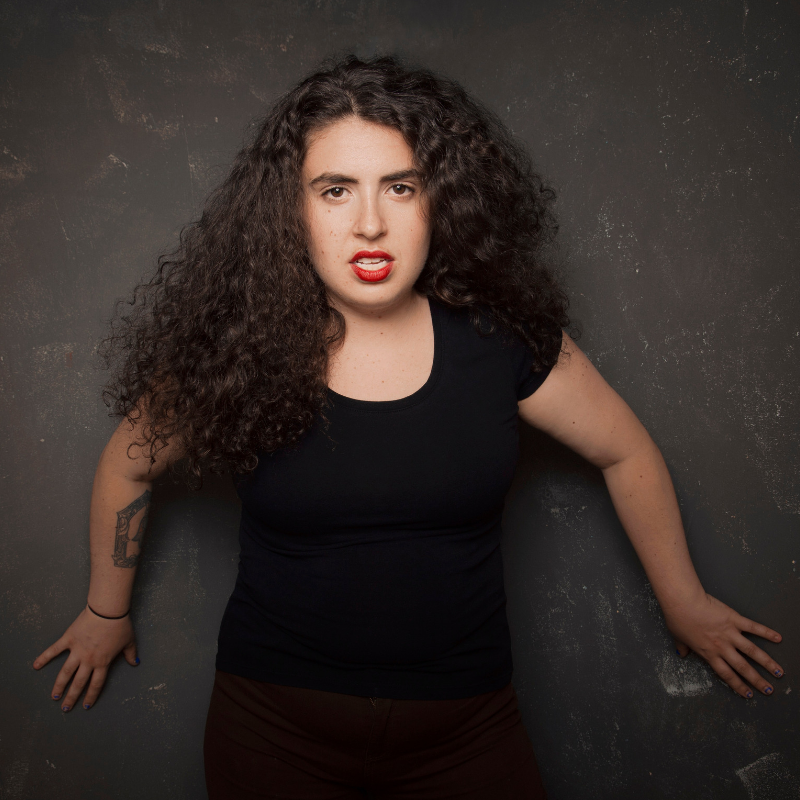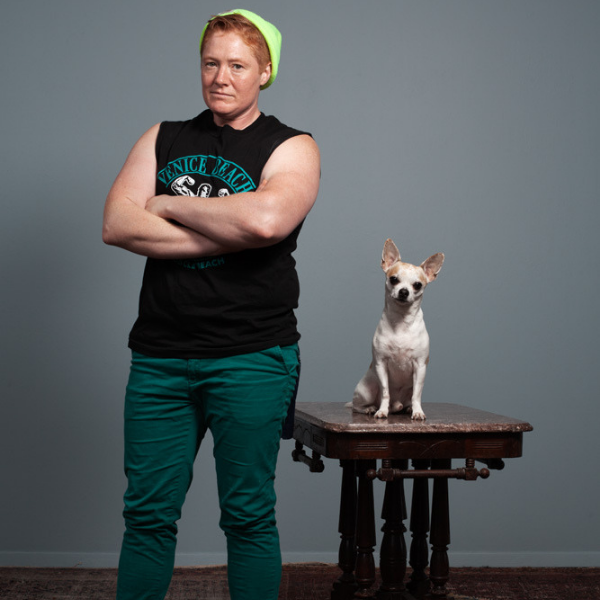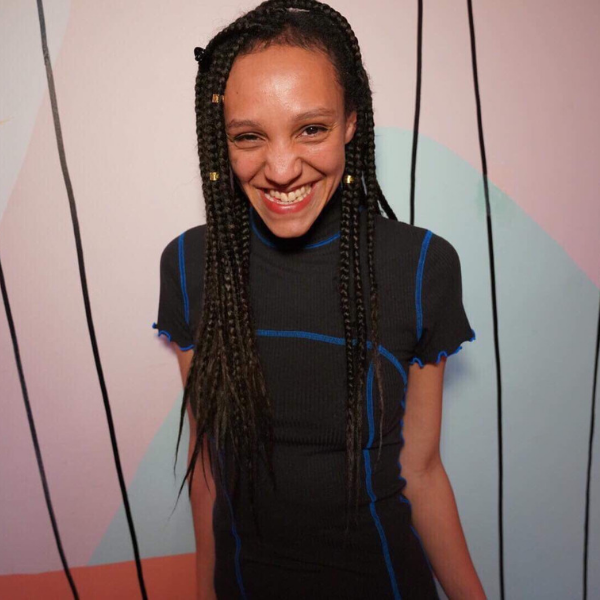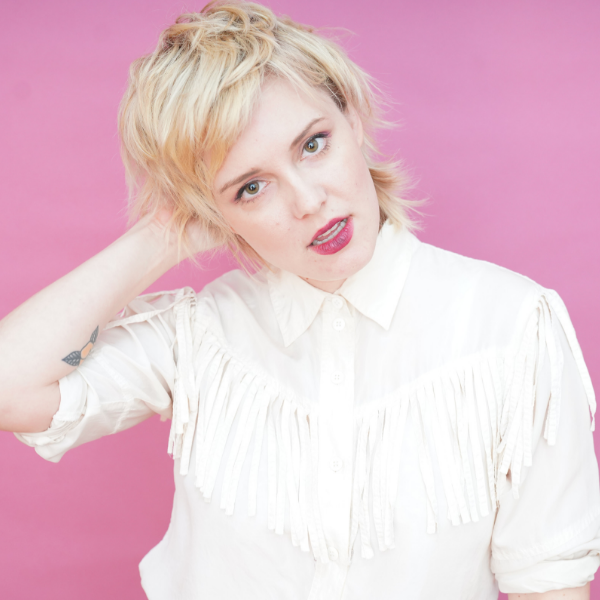 ---
Monday, April 15 | 7:30 PM
Our upcoming #Nasty Women on April 15, #Nasty Women+, will feature underrepresented genders and empower those marginalized within the spectrum of she and they identity. Our intrepid host Amanda Duarte will lead a powerhouse group of comics who will keep us all laughing at time when we need it most. The evening will feature Becca Blackwell, Daphne Always, Briana Sakamoto and Jes Tom.
#marginalizedgenders #underrepresentedgenders #genderequity #intersectionalfeminism #dismantlepatriarchy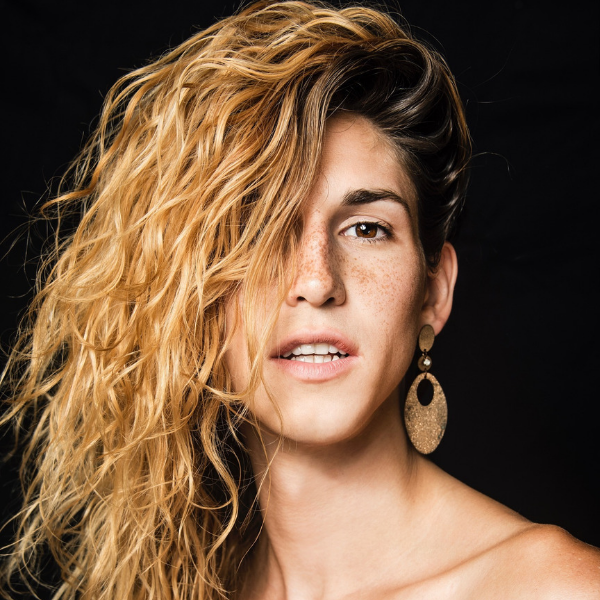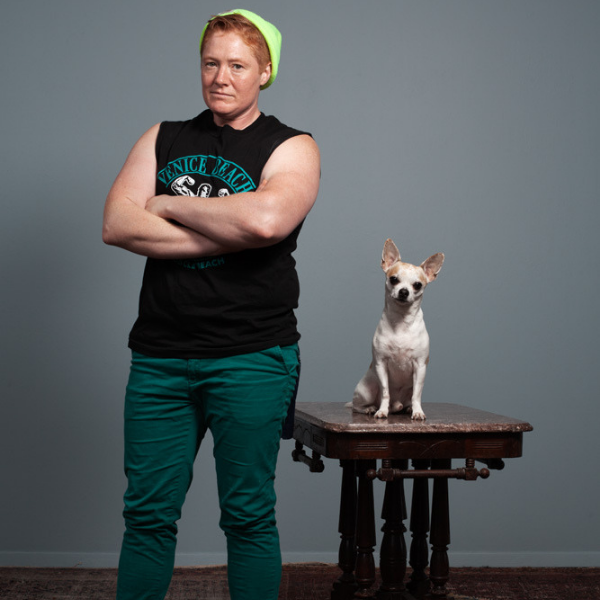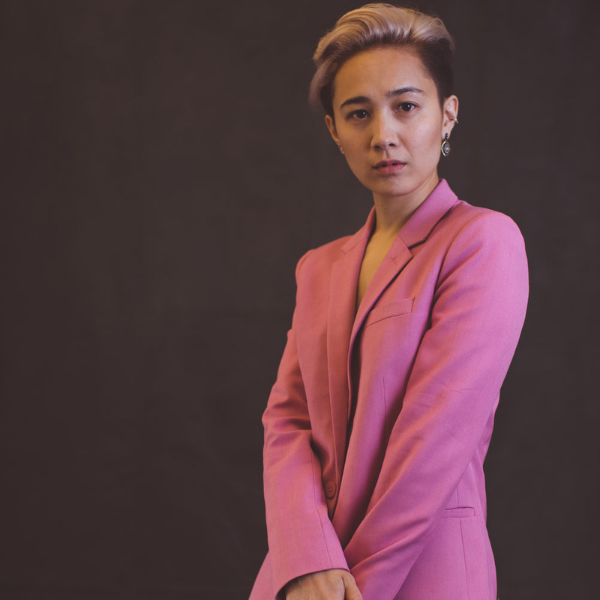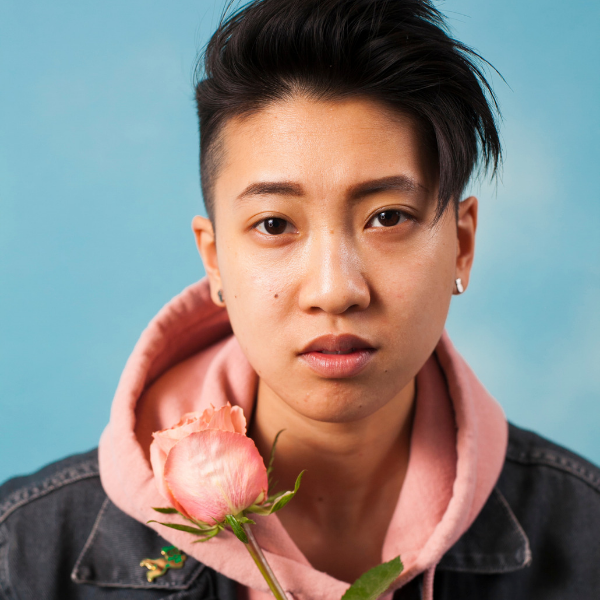 ---
Monday, January 28
#NastyWomen and InKind Space partnered for an uproarious night of comedy featuring fierce female comics and storytellers. While empowering women impacted by breast cancer, we celebrated the healing power of laughter and community.
About InKind Space
There are so many ways to support someone going through cancer–InKind helps your crew help you best–while providing a seamless experience for beginning, during and beyond cancer. Learn more at InKindSpace.com.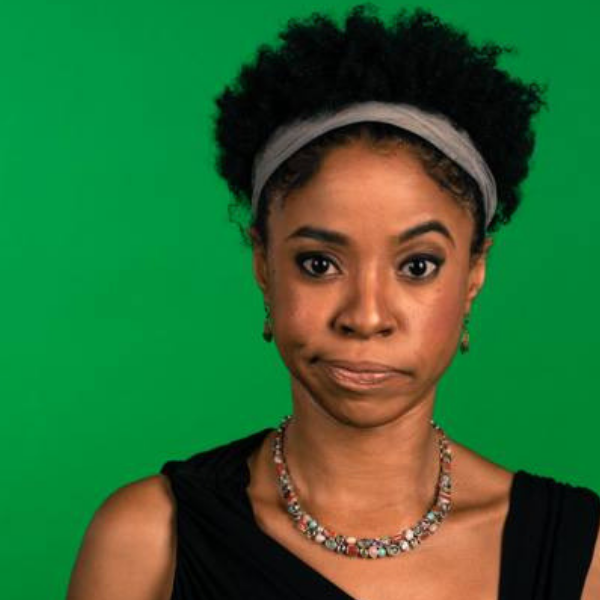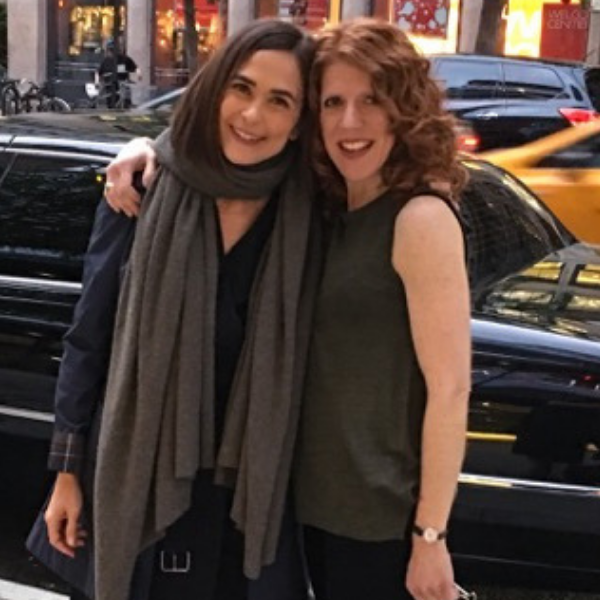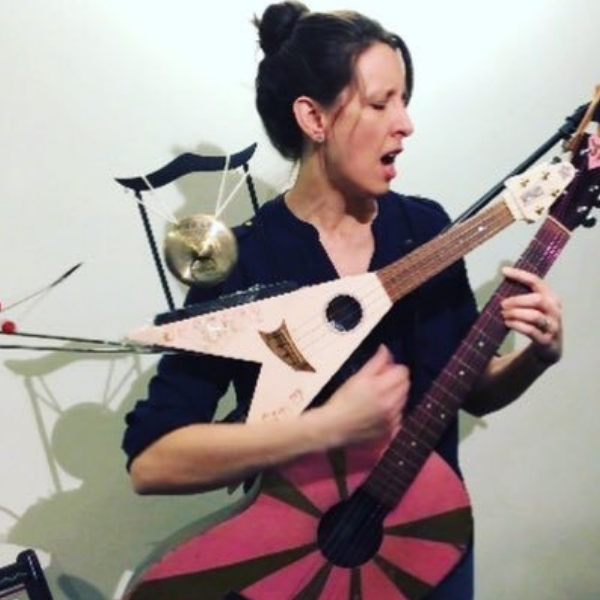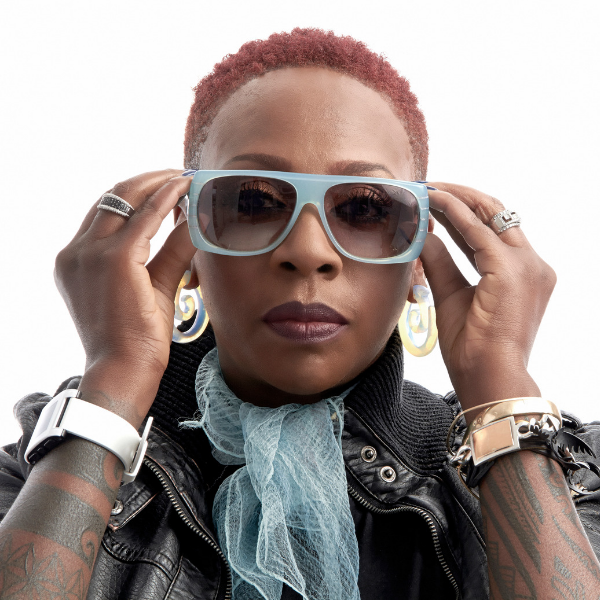 ---
Monday, November 12, 2018
Amanda Duarte hosted this hilarious evening of political comedy that featured four ferocious female voices: Iris Bahr Fan Page, Marcia Belsky, Mitra Jouhari, and Dulcé Sloan.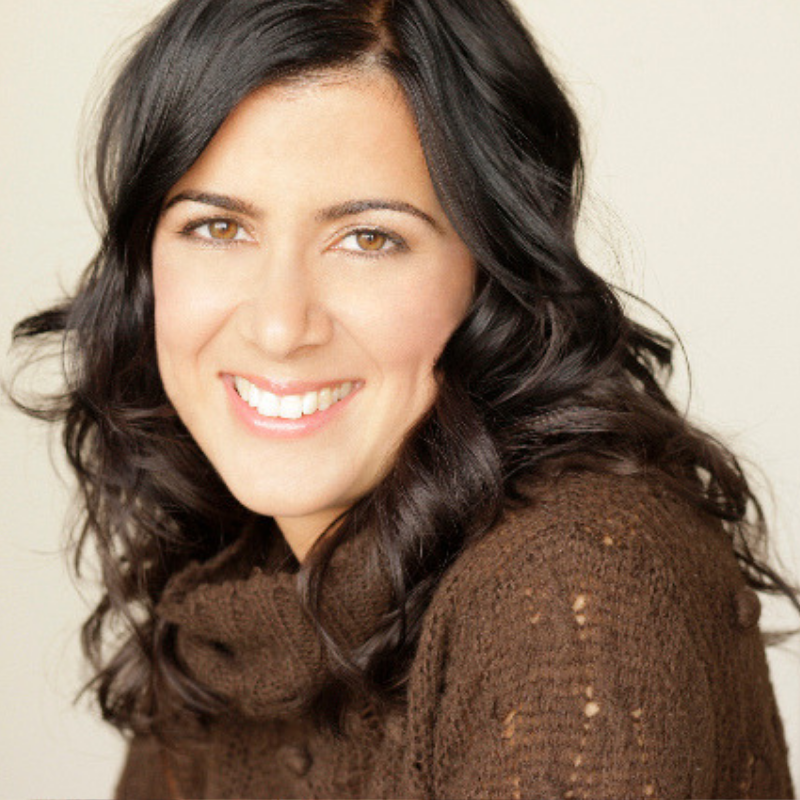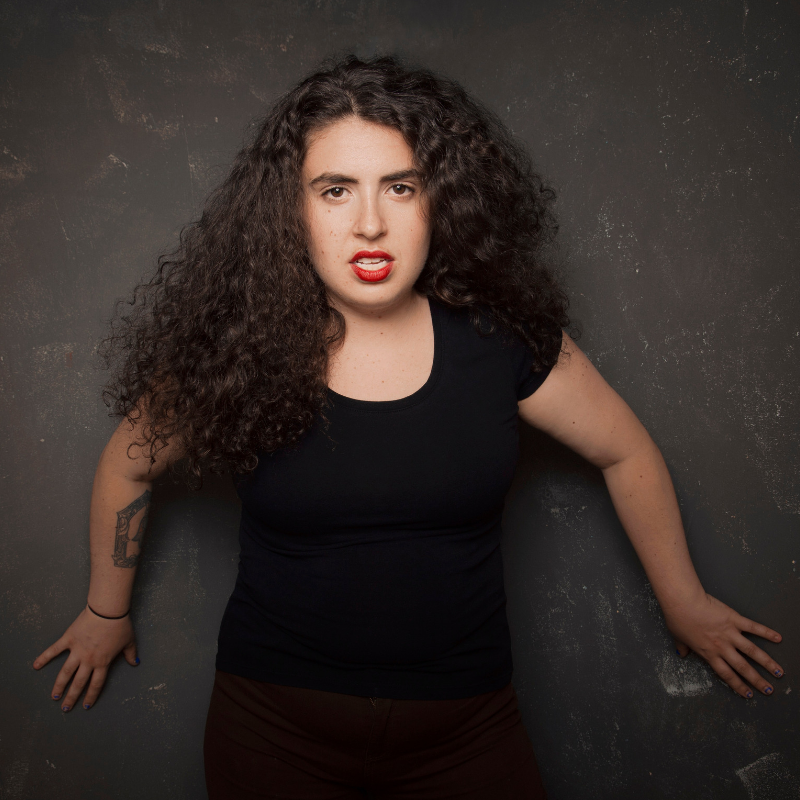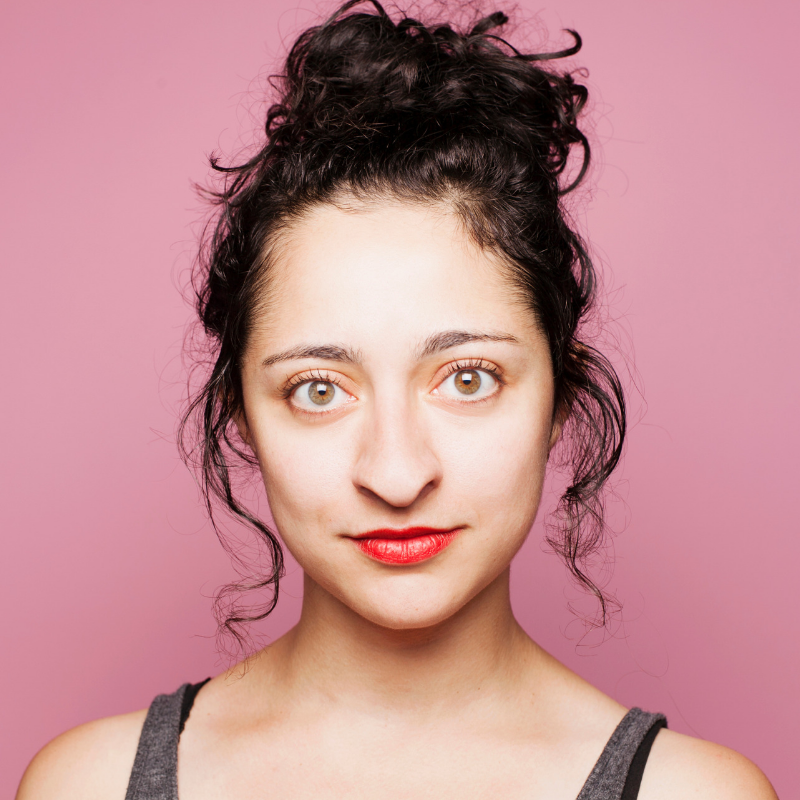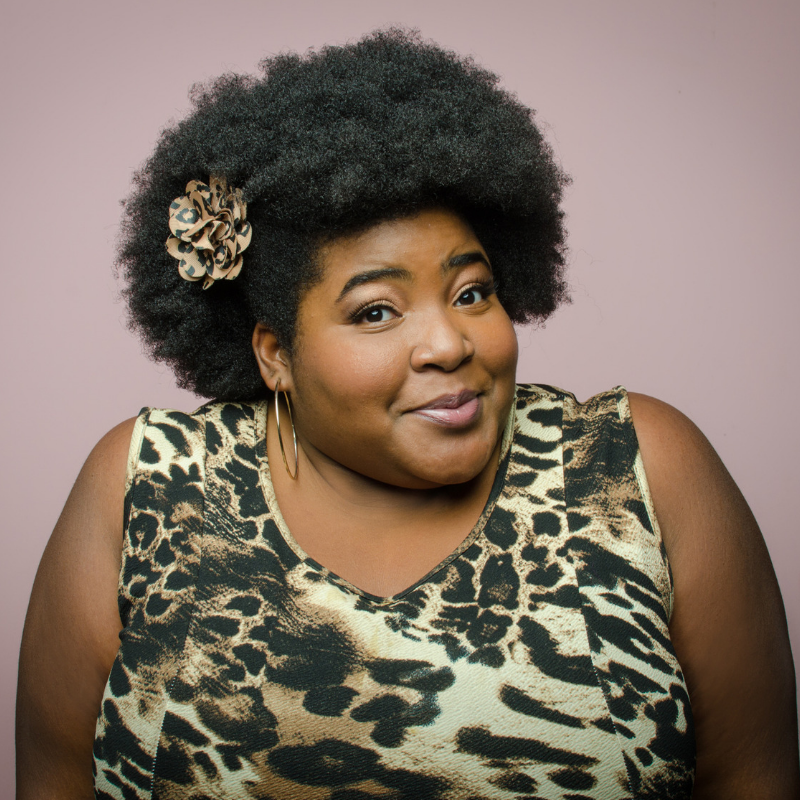 ---
Monday, June 4, 2018
In partnership with Jewish Plays Project, comedy met theater in the third #NastyWomen Show. The all-female ensemble of stand-up comedians were joined by a special comedic theater performance.
Amanda Duarte hosted this hilarious evening of political comedy that featured three ferocious female voices: Anna Drezen, Gina Yashere, and Maria Shehata